The prohibition-era El Presidente rum cocktail is a sophisticated and spirit-forward drink that showcases the flavors of rum, vermouth, and a hint of orange liqueur. Though it has been around since the 1920's, it was very popular in the 1950's when Americans enjoyed a long weekend in Havana.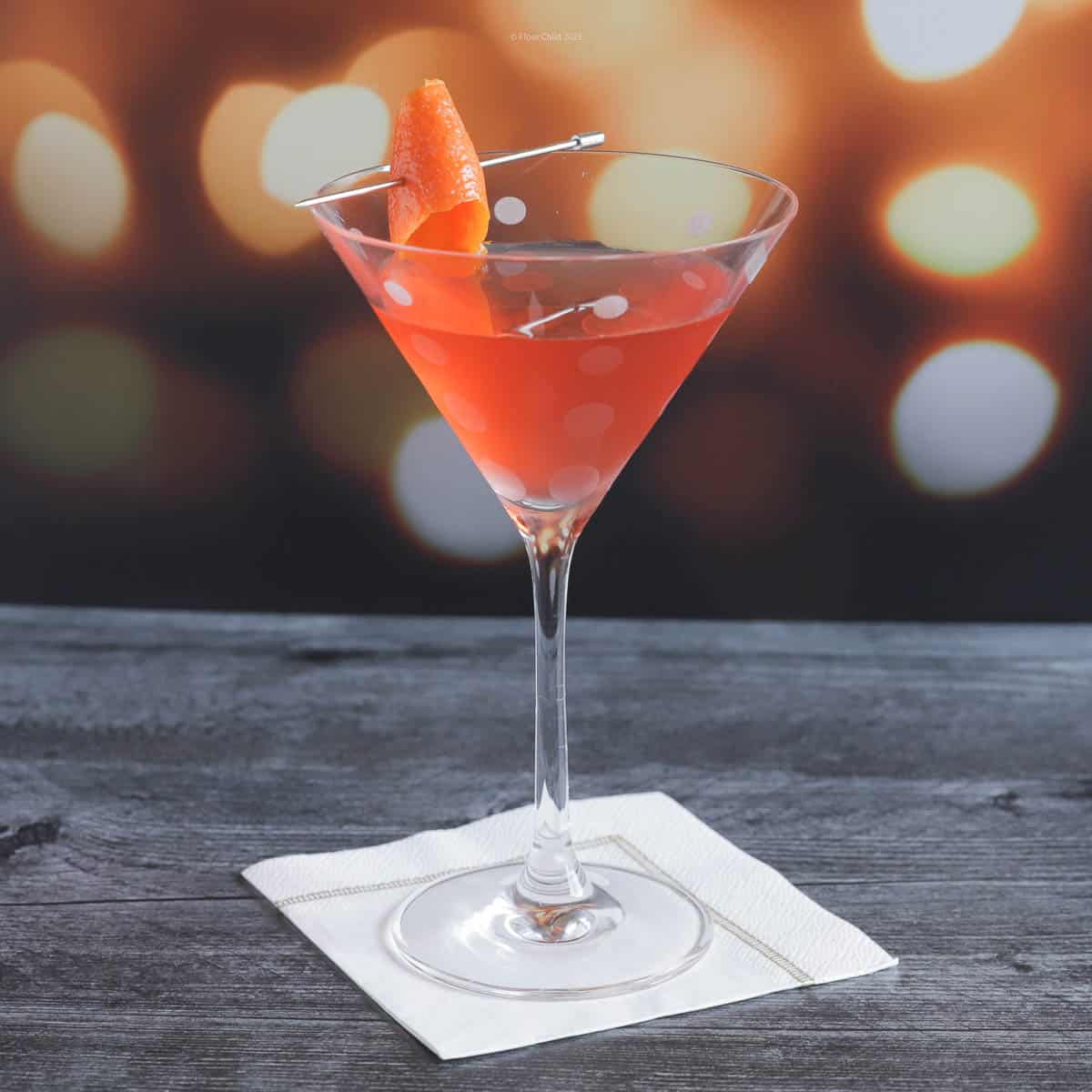 This Refreshing Cocktail is a Taste of Old Havana
Like many classic cocktails, the original creation story for the El Presidente recipe is hard to pin down. There are more than a few rival stories about who created this rum cocktail and when. Was it named for Cuban President Mario García Menocal, or after Cuban President Gerardo Machado? Was it created by American bartender Eddie Woelke at the Jockey Club in Havanna, or at the El Floridita bar (also home of the legendary daiquiri) by head bartender Constantino Ribalaigua? Maybe famed cocktail writer Jack Cuddy was correct when he said Constantino created the original recipe. It was first documented in a cocktail book by John Escalante in 1915 in his "Manual del Cantinero" or Bartender's Manual, but it was unclear of the recipe's origin or ingredients. All of these theories have their supporters and detractors, but hopefully everyone can agree that this is a delicious, great-tasting cocktail with a rich history.
Havana quickly became a popular vacation spot as Americans flocked to Cuba for fun and sun during Prohibition, and once again in the 1950's. So it became a middle of the century favorite for good reason.
Ingredients Needed for an El Presidente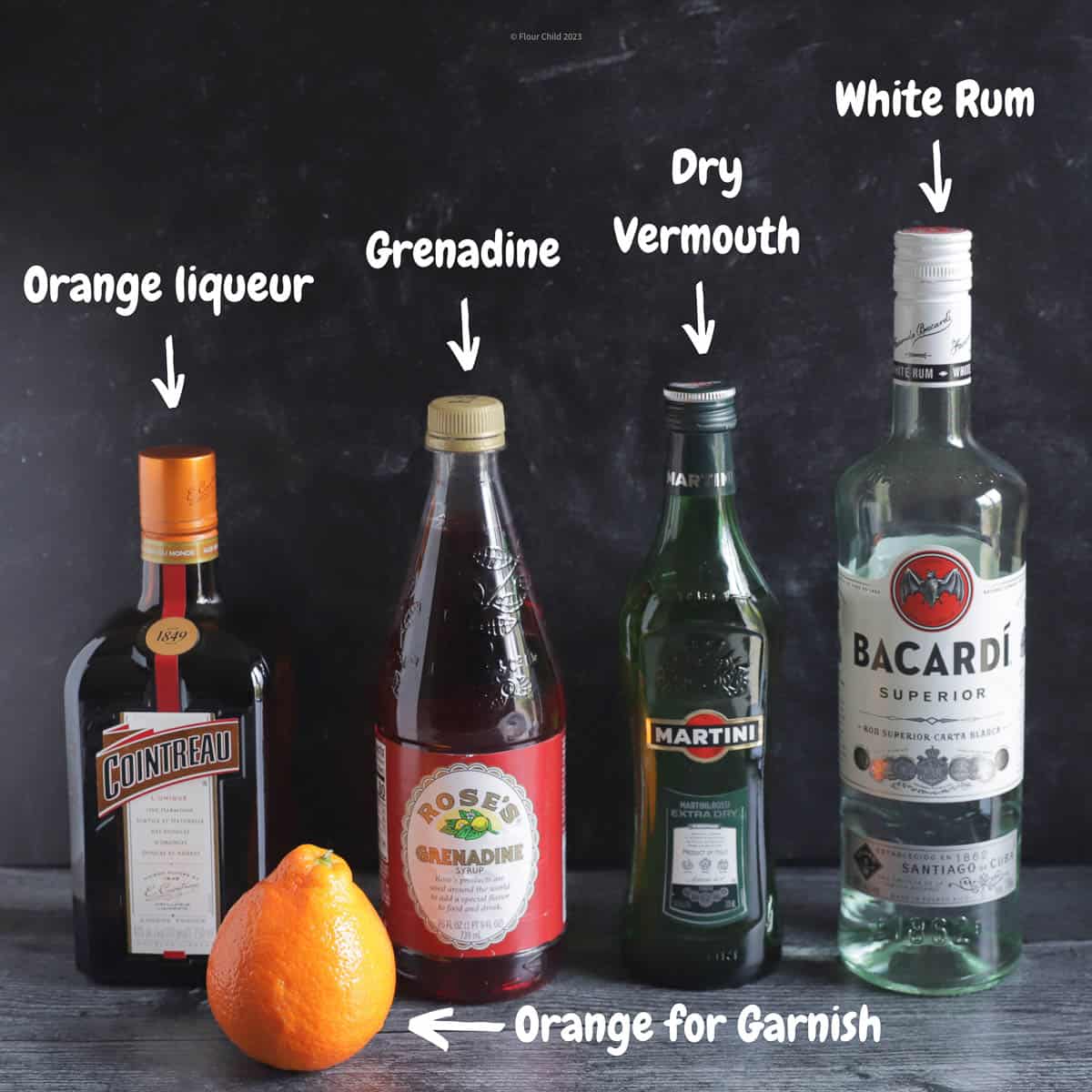 The El Presidente is an easy-to-make, elegant cocktail that can be whipped up with ingredients you probably already have in your bar. What you'll need is:
Your favorite light rum; I prefer Bacardi because it is good quality and is readily available in your grocery store or local liquor store. You can use a Cuban rum, but they can be hard to find.
Dry vermouth
Any orange curaçao (orange liqueur) such as Cointreau or Gran Marinier
A dash of Grenadine (a lot of people prefer a real Grenadine such as Liber & Co)
Chilled with some ice, you'll be enjoying this great drink in no time. Classic recipes like this are why smart home bartenders always have a bottle of rum on the shelf. Rum cocktails are usually easy, taste great, and remind us all of good weather and good times.
Bar tools needed
You need a few standard tools to make this drink:
Jigger
Bar spoon
Mixing glass
Strainer
How to Make it

This drink is very easy to make. Simply follow the steps below:
Pour each of the ingredients into the mixing glass.
Spoon a splash of grenadine into the mixing glass (I usually just use a couple of bar spoonfuls.)
Stir to thoroughly mix and chill ingredients, and then strain the mixture into a chilled cocktail glass or chilled coupe glass.
Garnish with an orange twist and it's ready to enjoy!
Tips for a Successful El Presidente
Keep these things in mind while mixing up this easy and refreshing cocktail:
Choose a quality white rum that helps alleviate that harsh alcohol taste that some lesser rums can have. Bacardi has a smooth, sweet taste that mixes well with the nutty vermouth.
Do not overdo it with the real grenadine. It is a very sweet addition and can overwhelm the delicate sweet and nutty flavors of this cocktail. A bit of grenadine goes a long way.
Frequently Asked Questions
What type of rum is used in an El Presidente?
You can use any type of rum, but you should typically mix it with a lightly aged rum rather than a dark or golden rum. One of the features of this great cocktail is its red-ish color from the Grenadine, and if you use a dark rum that gets lost. If you can get it, try one of the Cuban rums such as Havana Club.
How do you drink an El Presidente cocktail?
You should strain this drink into a chilled cocktail glass or even a coupe glass. This slow sipper will already be chilled from stirring it in the mixing glass, so there's no need for additional ice. Using a stemmed glass, you will not warm the cocktail with the heat from your hand so it will remain nice and cold as you drink it. Also, a cocktail glass give whatever you are drinking a touch of elegance.
Are there variations of the El Presidente drink?
Yes, like many classic cocktail recipes with a bit of a murky past, there are several different ways to make this drink. Some older versions call for additions, or refer to ingredients by different names like vermouth Bianco, vermouth blanc (sometimes written as blanc vermouth), French vermouth, Amaro Nonino bitters, Cinzano Bianco, triple sec, pineapple juice, lime juice, lemon juice, Pierre Ferrand Dry Curaçao (or sometimes written dry Curacao), simple syrup or even apple cider. Modern recipes tend to keep things simple and leave out a myriad of specialty ingredients. Some variations call for equal parts rum and vermouth, while others add extra orange Curacao to make the drink sweeter.
Looking for more classic rum drinks? Try these great Cuban cocktails: Cuba Libre, Classic Mojito, or a legendary Daiquiri Cocktail. Or for even more tropical flavor, go Tiki and have a Mai Tai.
Before you go, did you try this cocktail? Why not leave a comment in the comments section along with a rating? I always appreciate hearing from you and getting your feedback.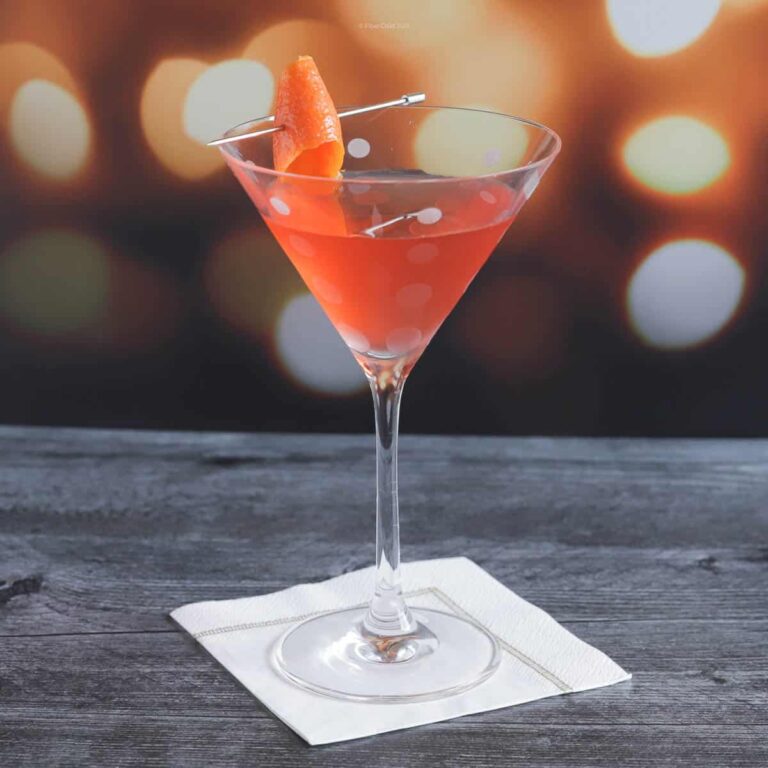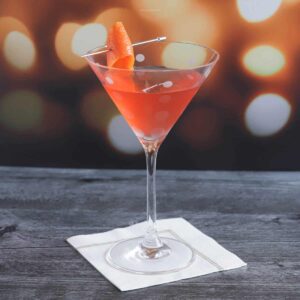 The Classic El Presidente Rum Cocktail
The prohibition-era El Presidente rum cocktail is a sophisticated and spirit-forward drink that showcases the flavors of rum, vermouth, and a hint of orange liqueur.
Equipment
1 Mixing glass

1 Bar Spoon

1 Strainer

1 Cocktail jigger
Ingredients
1.5

oz

White Rum

.75

oz

Dry Vermouth

.25

oz

Orange Curaçao

.10

oz

Grenadine
Instructions
Pour all ingredients into a large mixing glass with ice.

Stir vigorously for 30 seconds.

Strain into a cocktail glass.

Add an orange peel for garnish (optional)
Notes
You should use a quality white rum for a sweet aftertaste.
Experiment with various orange liquors to find the right one for you. I prefer Cointreau but others like Grand Marnier.
Gradually add Grenadine to avoid over-sweetening.
Nutrition
Calories:
145
kcal
Carbohydrates:
5
g
Protein:
0.02
g
Fat:
0.02
g
Saturated Fat:
0.01
g
Polyunsaturated Fat:
0.01
g
Sodium:
2
mg
Potassium:
4
mg
Sugar:
4
g
Calcium:
0.2
mg
Iron:
0.02
mg