Hello new friend! Welcome to Flour Child.
All about me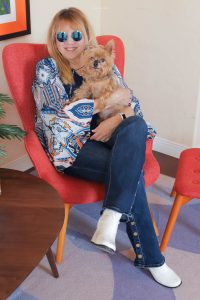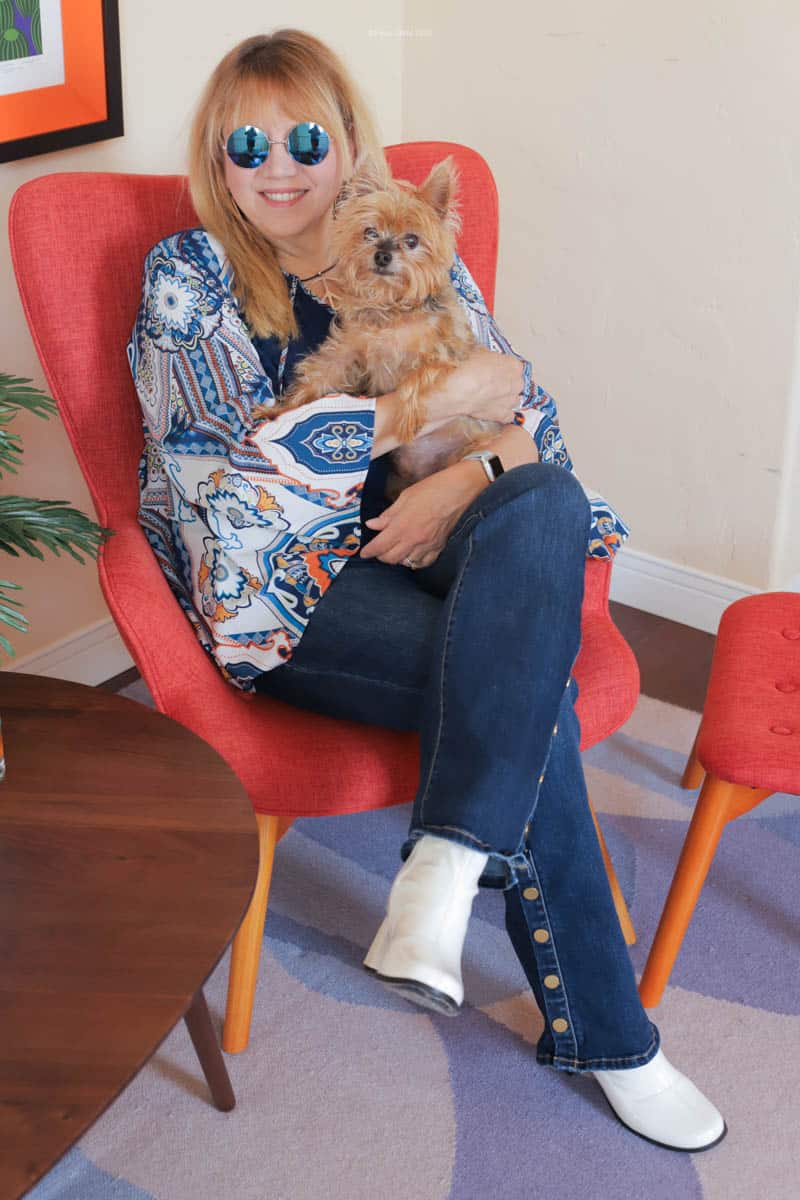 My name is Nancy, and I love all things mid-century modern! Good thing, because I was named after mid-century icon Nancy Sinatra, (a fact that thrills me!) the daughter of my mom's favorite singer, Frank Sinatra.
I'll admit it, I'm one of those people who romanticizes the post WWII era of the 1950's - 1970's. I know that no time in history is without it's share of problems, and mid-century is no exception. But having been born in the 60's and come of age in the 70's, I remember a simpler life free of the constant barrage of electronics, with stay-at-home moms, afternoon popsicles, and home cooked dinners. My dad, born in 1919, was a WWII veteran who owned a neighborhood meat market. My mom, born in 1923, worked part time at Sears when I was in high school, but was mostly a stay-at-home mom.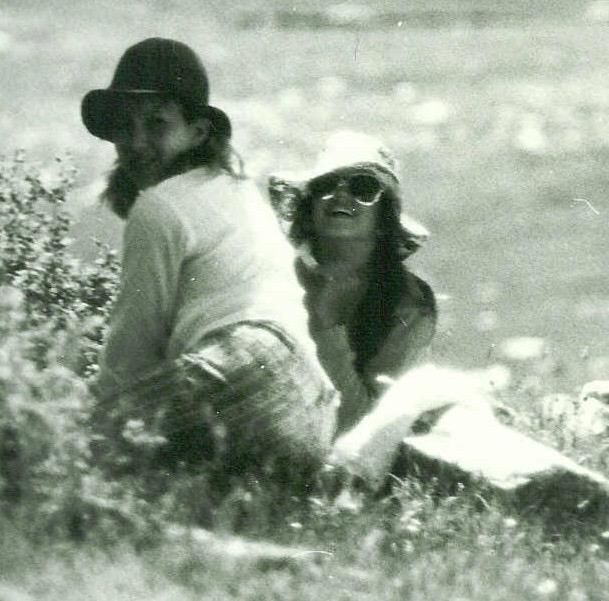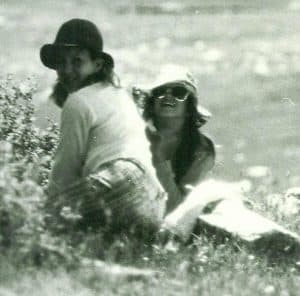 We were an average middle class family of 5 living in the suburbs of Chicago. My brother Rick and sister Sue were both born over 12 years before me, so they were almost like another set of (more fun!) parents when I was little.
All about Kevin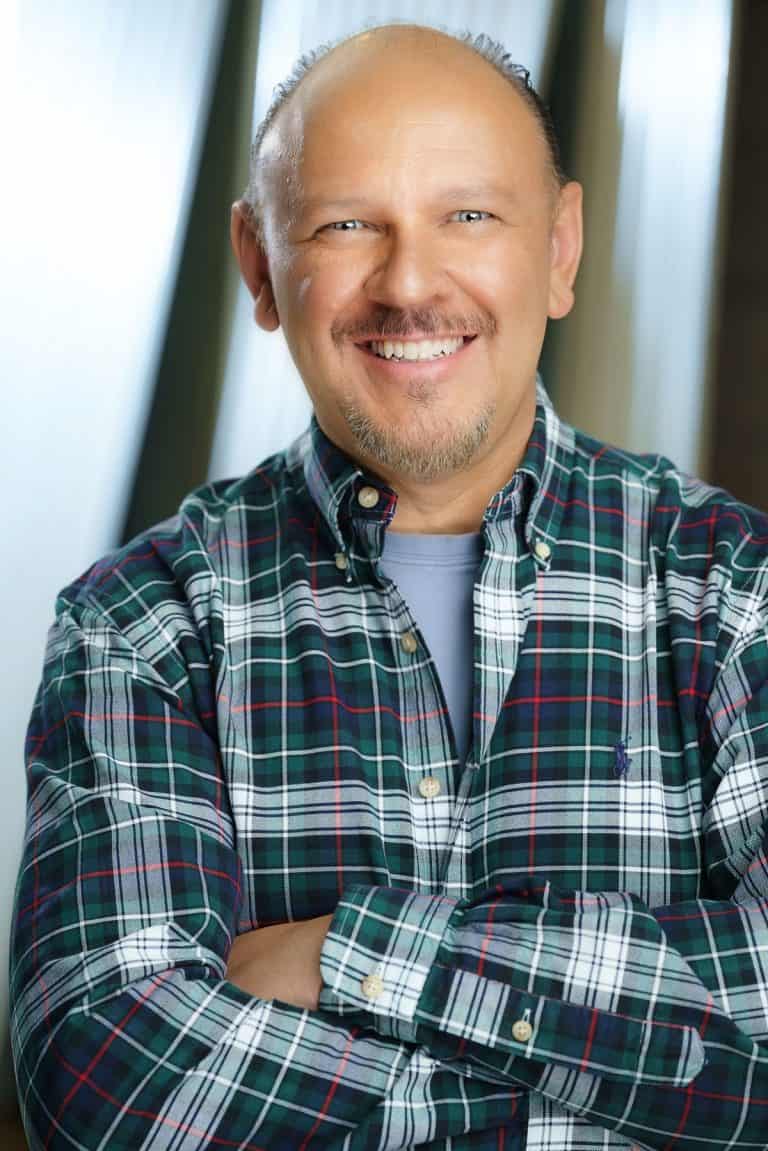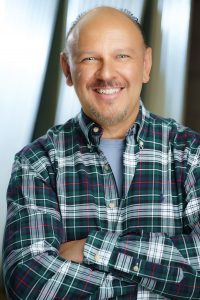 I'm married to my college sweetheart, Kevin. He is always a willing taste-tester and sidekick in the kitchen. We have taken some cooking classes together and enjoy tackling big cooking projects on the weekends. Plus, he is the official cleaner-upper when this flour child has covered the kitchen in flour! Kevin is writing all of the cocktail posts on our site, and occasionally posting in other categories. When he's not cooking with me, Kevin is a technology expert and part-time actor. He loves playing one of his many guitars, all replicas of guitars the Beatles played. He's a Fab Four expert, and no one is able to stump him on Beatles trivia. Would you believe he knows all of the Beatles songs in alphabetical order?! We live in Los Angeles with a very spoiled 14 year-old Yorkie named Bentley.
All About the recipes
When I was growing up my mom cooked dinner every day. We had a tiny kitchen so she really didn't like to have me underfoot while she was preparing meals. My paternal grandmother, on the other hand, let me experiment like a mad scientist at her house only a short distance away. There I picked up my earliest cooking and baking skills. I delighted in seeing messy ingredients turn into beautiful and delicious tasting dishes. Grandma always cooked food from scratch and to this day it gives me great joy to do scratch cooking and baking, although time doesn't always allow for it (and in these cases I am grateful for the modern shortcuts available!) I love using basic ingredients to make the homestyle comfort foods of the era.
When my grandmothers and my parents passed away, the things that I wanted most were their handwritten recipes. I love the recipes of our favorite family dishes in their familiar handwriting, and making them brings me great joy. I also started collecting the handwritten recipes from Kevin's mother and aunts after we got married. His family is from Appalachian Kentucky, and they got a big kick out of how much this city girl loved their southern-style cooking.
For my birthday one year, Kevin's aunt gave me a photo album of old handwritten recipes that she found at a garage sale. They belonged to someone who had passed away, and I couldn't believe that her family didn't want to keep them. Shortly thereafter I started noticing collections of hand written recipes at antique stores. I have been collecting old handwritten recipes ever since. I cherish the fact that these recipes were made and loved by families as long as 50-80 years ago. My intention with this site is to honor these likely long-deceased people, whose mid-century recipes somehow ended up in the browser bin of a store, by continuing to make and share them. 
Our mission
This blog will be our journey to share recipes for the from-scratch comfort foods and cocktails of the 1940's -1970's. I'll also include some modern versions that are faster and easier to prepare but just as delicious. Kevin will be taking the photos, mixing the drinks and cleaning up after me. We're glad to have you here and look forward to hearing your stories of family recipes and traditions. Now let's get in the kitchen and rattle those pots and pans!