An Apple Butter Old Fashioned cocktail is a flavorful variation of the classic Old Fashioned cocktail. This version adds a distinctive fall seasoning, making it the perfect drink for a chilly autumn day.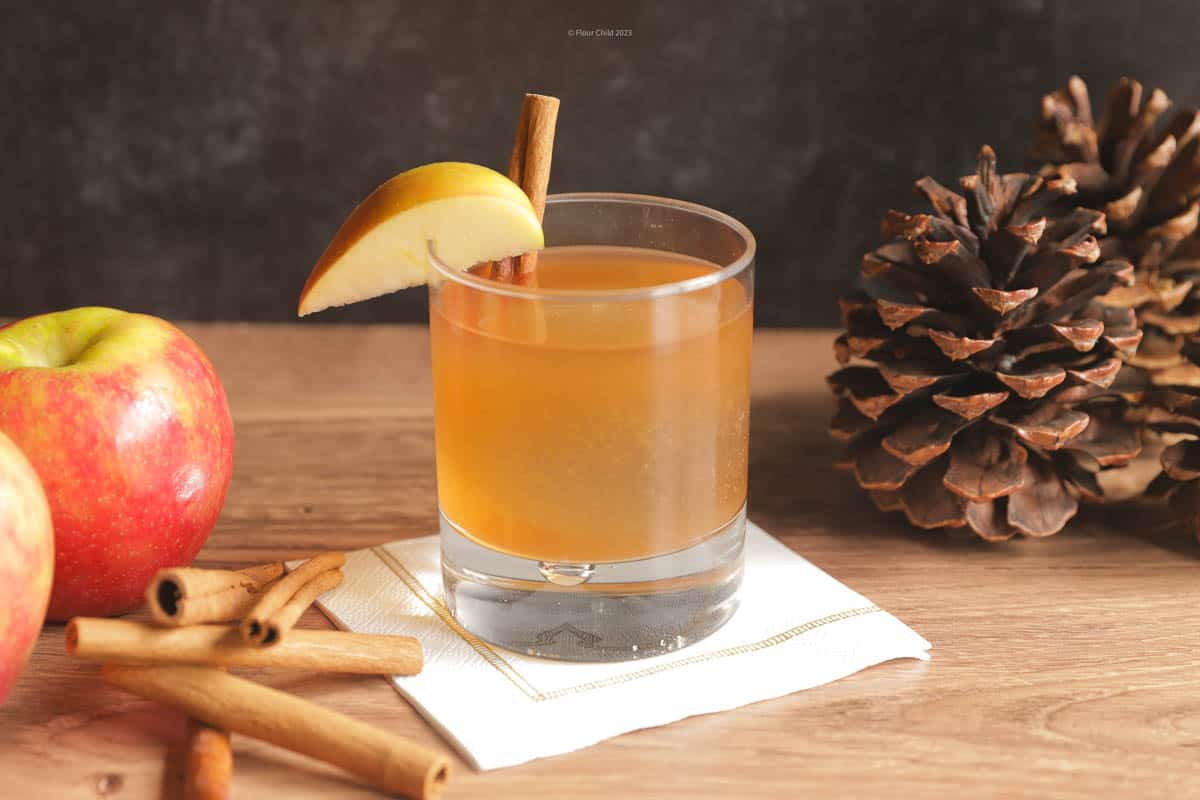 This Twist on a Classic Cocktail is Perfect for Crisp Fall Days--and Nights!
Growing up in the midwest, there was always a late fall weekend devoted to apple picking as the weather turned cooler. We would drive out to the country and fill a few bushel baskets with fresh apples, and then devise inventive ways to use them all up. The apple butter Old Fashioned is one of my favorites!
This variation on the classic Old Fashioned is easy to make and tastes delicious, with distinctive notes of caramel, vanilla, apples and spice. It uses apple cider and apple butter instead of the usual sugar that is normally added to an Old Fashioned.
The Old Fashioned cocktail is one of the most iconic drinks you can have. It has been around since the mid-1800's and has been popularized in movies and television shows such as Mad Men. Seasonal variations such as this one show it can evolve while retaining its basic character.
Ingredients You'll Need for An Apple Butter Old Fashioned Cocktail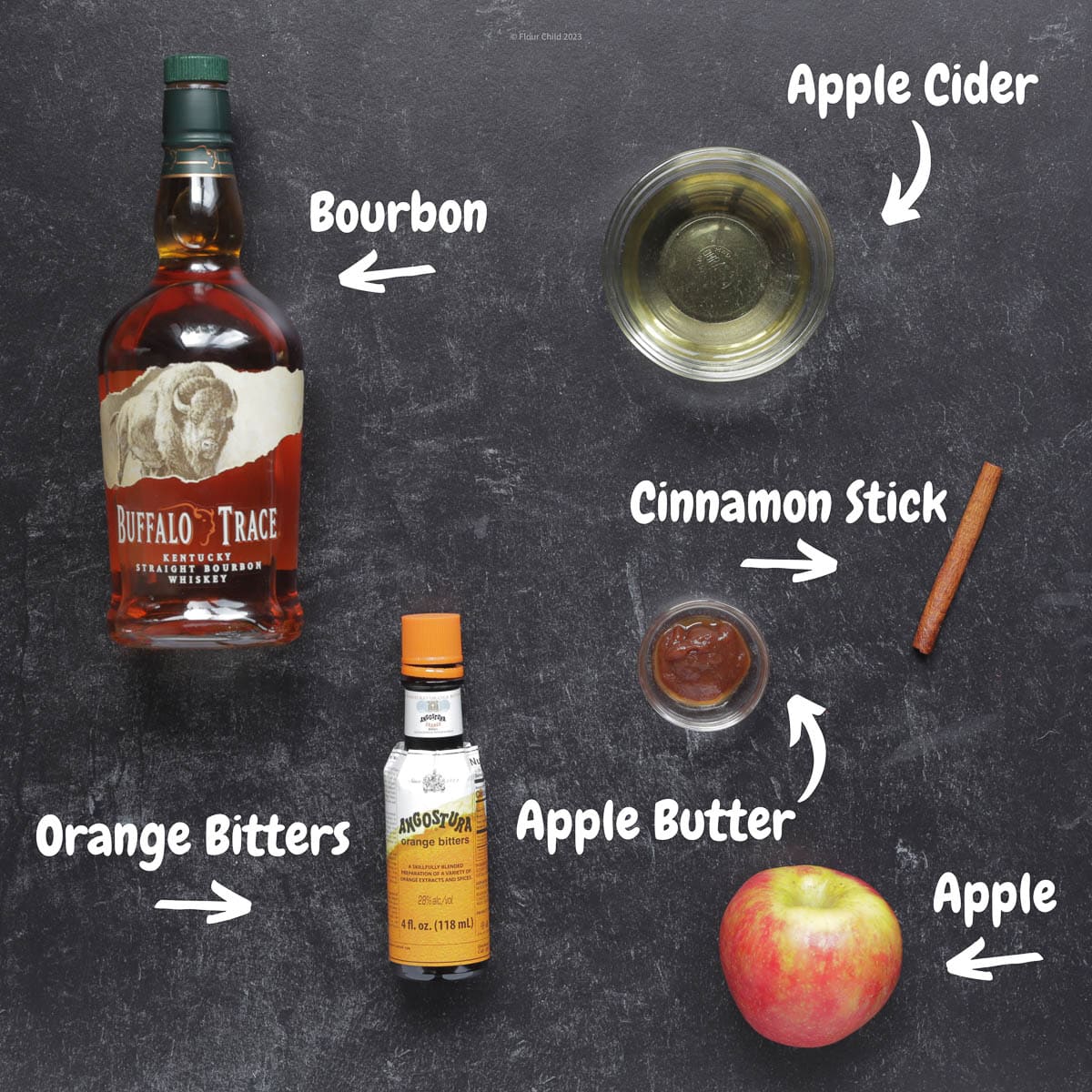 This variation is even easier to make than the original. Just add the following:
Bourbon
Apple Cider
Orange bitters
Bar Tools Needed
This classic cocktail variation doesn't require any special tools, but here are a few basics you'll need that will make a good drink every time:
Mixing glass
Jigger
Bar spoon
Strainer
How to Make It
This cocktail mixes up just like the original--only easier. Simply pour all of the ingredients into a mixing glass with ice and stir. Then strain into a rocks glass with ice and garnish with an apple wedge and cinnamon stick.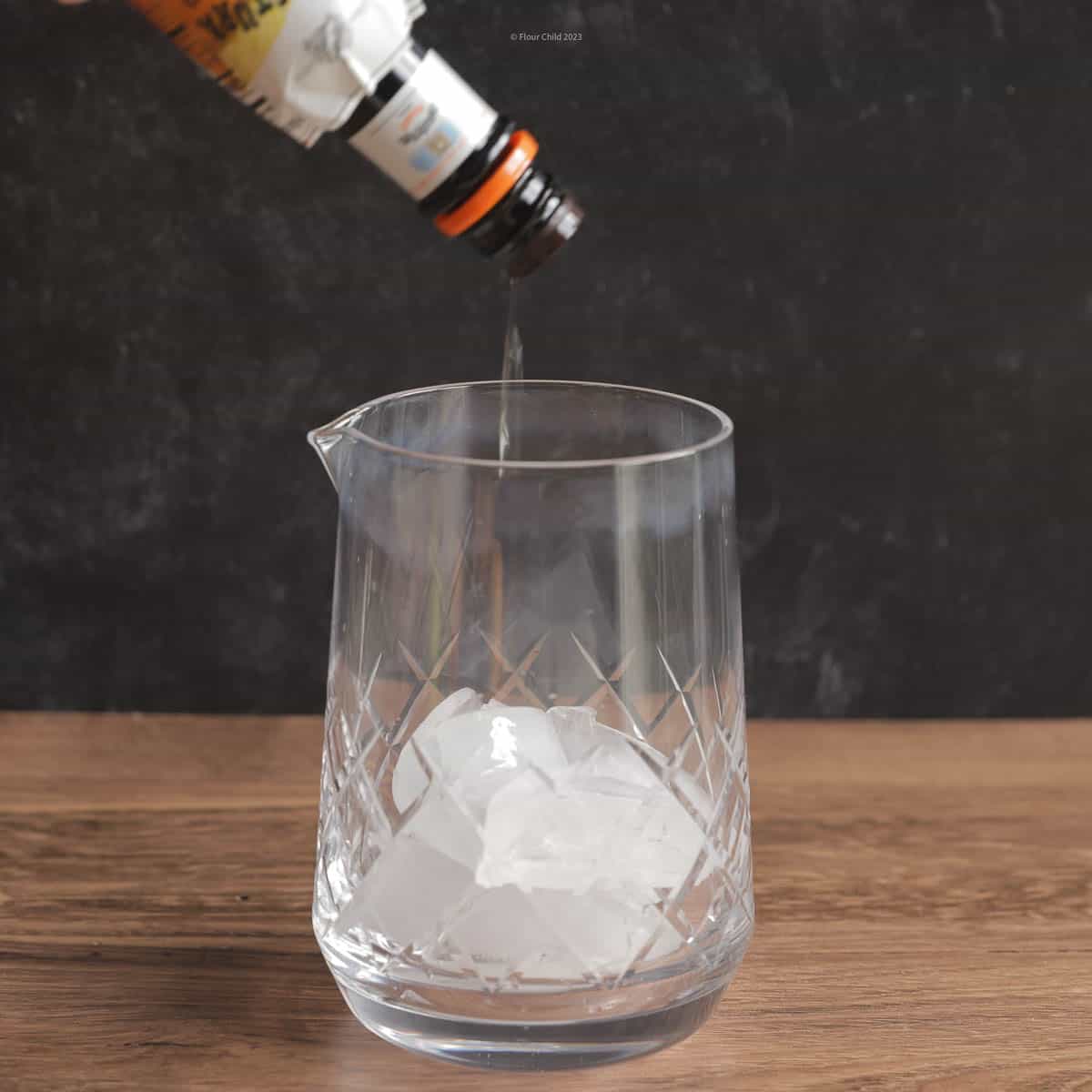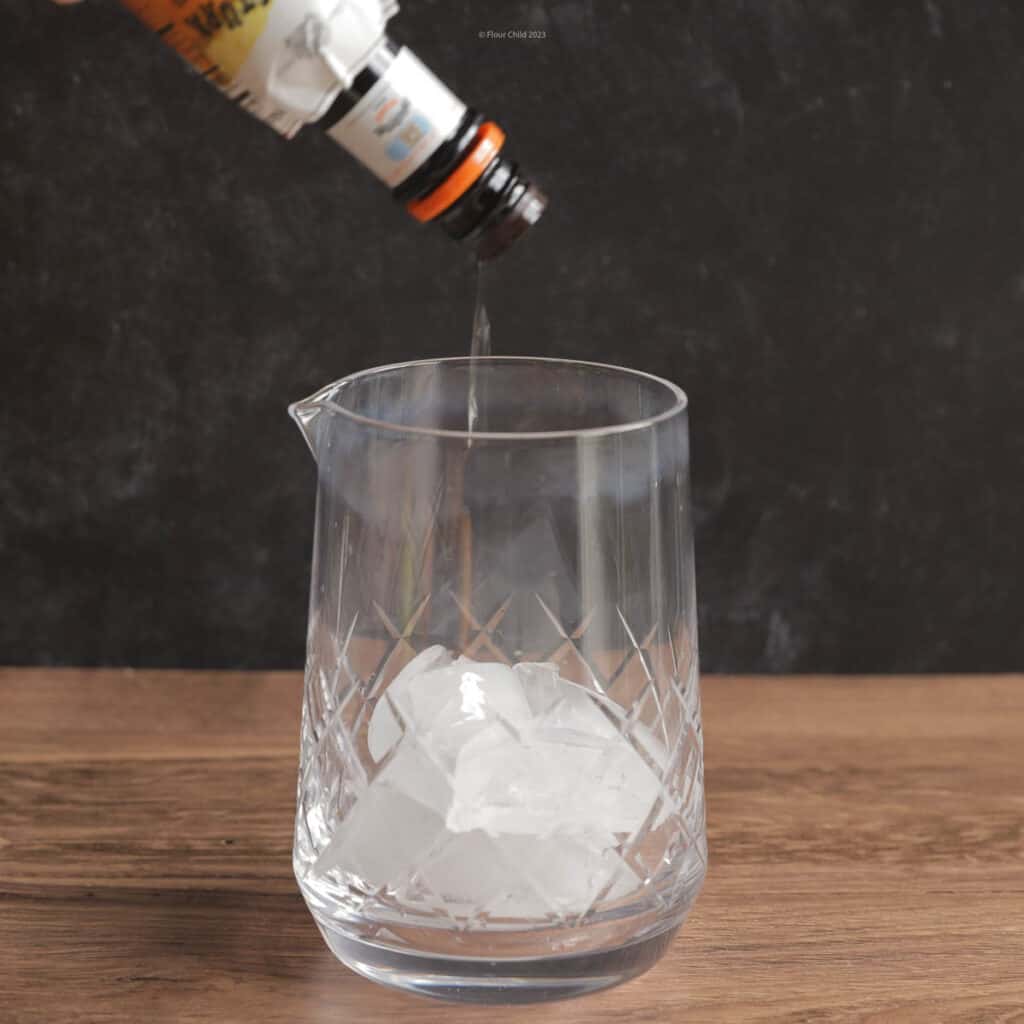 How to Serve
Serve this drink in a rocks glass with a ball or block of ice which will melt slowly, keeping the drink nice and cold without watering it down while you enjoy it.
Tips For Success
To prepare this cocktail you need the right tools, but otherwise it's an easy drink to mix up. Just remember these tips to create this fall classic:
Always mix with a quality Bourbon. A cheap whiskey will make a poor-tasting drink. I prefer Buffalo Trace as an everyday mixer.
Use fresh apple butter for just the right amount of sweet and spice.
Garnish for a finished presentation. I like to garnish with an apple wedge and cinnamon stick, but you can always use an orange as well.
Frequently Asked Questions
Why is it called an Old Fashioned?
Legend has it that people requested that their cocktail not be made from a mix, but made the 'old fashioned way', or from scratch.
What is Apple Butter?
It is a preserve made from fresh apples and cooked down to a smooth purée.
Before you go, did you try this cocktail? Why not leave a comment in the comments section along with a rating? I always appreciate hearing from you and getting your feedback.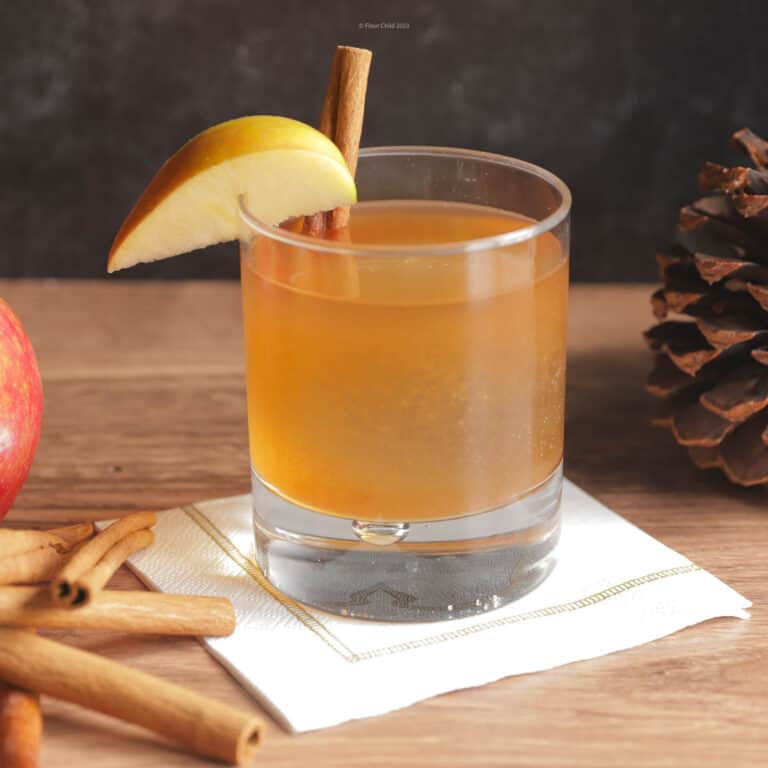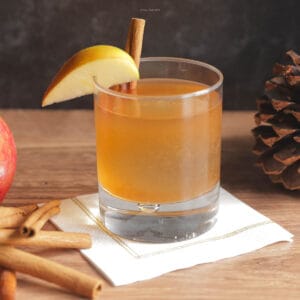 The Apple Butter Old Fashioned Cocktail
Apple Butter Old-Fashioned Recipe: A Twist on a Classic Cocktail
Ingredients
2

dashes

Orange bitters

2

ounces

Apple Cider

2

ounces

Bourbon

1

teaspoon

Apple Butter

1

Apple Wedge

1

Cinnamon Stick
Instructions
Put ice cubes in your mixing glass.

Add 2 dashes of Orange Bitters.

Stir for 30 seconds to mix the ingredients thoroughly.

Put large block of ice into your rocks glass

Strain the drink into the rocks glass.

Lastly, slide the apple wedge and cinnamon stick into the drink, and you're ready to enjoy!
Notes
Use only a quality bourbon for a great tasting drink--lower quality mixers always show through.
You can add more apple butter if you want a stronger apple taste.
Nutrition
Calories:
179
kcal
Carbohydrates:
10
g
Protein:
1
g
Fat:
1
g
Polyunsaturated Fat:
1
g
Sodium:
3
mg
Potassium:
38
mg
Fiber:
1
g
Sugar:
9
g
Vitamin A:
83
IU
Vitamin C:
4
mg
Calcium:
2
mg
Iron:
1
mg