The frosty, classic mint julep recipe is refreshing and so easy to mix. This is the traditional Kentucky Derby drink that you'll want to sip while cheering on your winning horse!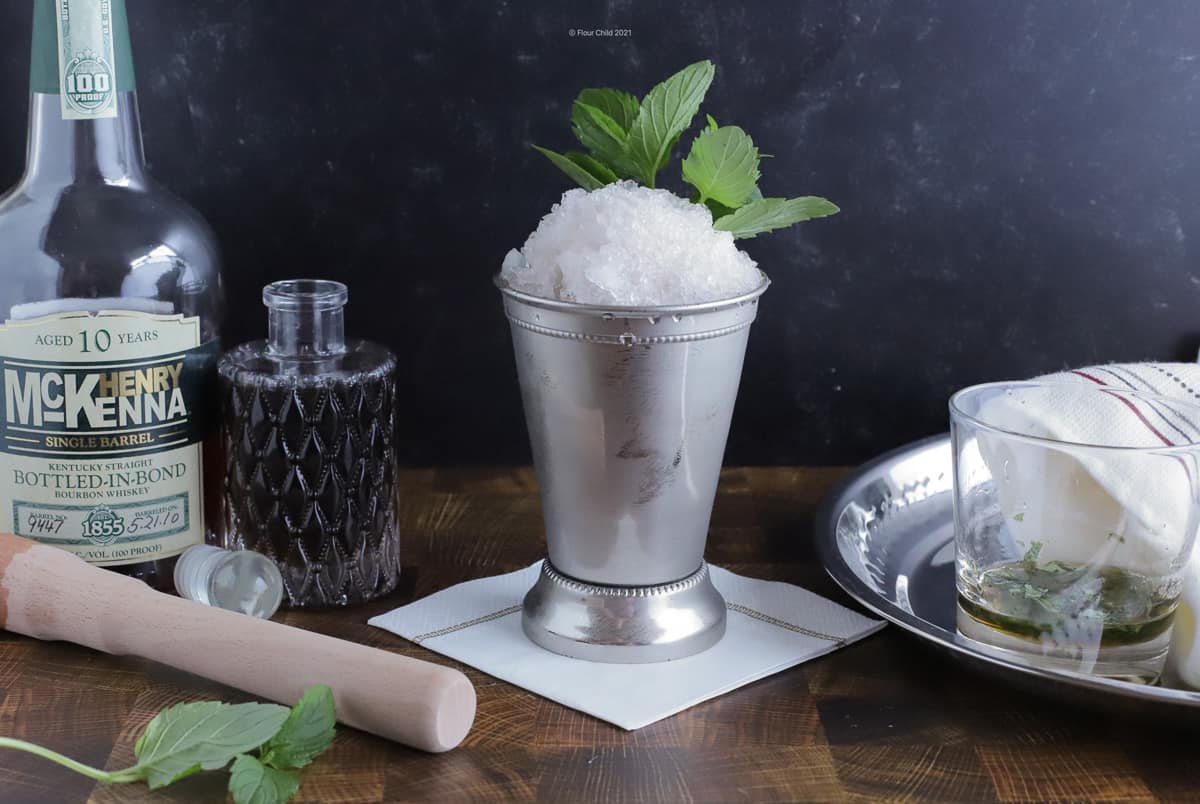 A few years ago, I was lucky enough to attend the Kentucky Derby at Churchill Downs where I enjoyed an authentic Kentucky Derby mint julep (or two.) I can attest to the fact that this is the best mint julep recipe outside of Churchill Downs!
The Mint Julep is a Kentucky Derby Requirement
When you think Kentucky Derby cocktail, your mind immediately thinks of the mint julep drink. As well it should, considering roughly 120,000 mint juleps are sold at Churchill Downs during this historic annual event.
Since 1938, the mint julep has been the official drink of the Kentucky Derby, where the julep's signature silver cup has been awarded to the winner every year since 1816. This refreshing cocktail has long been associated with the American South and aristocracy, perhaps because only the rich had plenty of ice. Plus, they were the ones who could afford the silver for the traditional julep cups.
History of the Mint Julep
Like many cocktails, juleps got their start as medicine. The word julep derives from the Persian word gulab, a sweetened rosewater that was used to make medicine easier to swallow.
The drink began appearing in print in the late 1700's. Known as the Virginia Dram, the spirit used was flexible. When the cocktail migrated to Kentucky from Virginia, Bourbon became the staple ingredient. The famous Kentucky senator Henry Clay introduced the mint julep to the society crowd in Washington D.C., where it took off in popularity.
The mint julep is a cousin to the Mojito since both use muddled mint leaves and are from the family of cocktails known as smashes. As a result, they share similar ingredients and mixing styles.
Mint Julep Ingredients
What is in a mint julep? Only three basic items plus ice! Here are the ingredients you'll need to make some mint juleps for your Kentucky Derby viewing party:
Quality Bourbon
Fresh mint leaves
Crushed ice
What is the Best Bourbon For Mint Juleps?
People always ask me what the best Bourbon is for mint juleps. My answer is any Bourbon you would drink straight. An inferior Bourbon will almost always make a poor-tasting cocktail. I've seen people try and pass off a julep drink mixed with a poor quality Bourbon or Canadian whiskey and they are bitter and unpleasant, and lack the sweet vanilla taste of a good Bourbon.
I prefer a good wheated Bourbon to sip and mix with. My day-to-day Bourbon is Maker's Mark. It is consistently very smooth sipped neat, but it also stands up well in a cocktail. I've also recently been drinking McKenna 10-year old Bourbon and it makes a wonderful julep drink.
How to Make a Mint Julep
The classic mint julep recipe is a very easy cocktail to whip up in a short time. Make sure you have a wooden muddler to grind the mint leaves. This is a staple you should have in your home bar, and it can be purchased online or at your local liquor store.
Keep these tips in mind and you'll make a delicious cocktail that will be a 'winner' every time!
Don't completely crush the mint leaves while muddling them. The intent of muddling is to release the sweet oils from the mint leaves, and not to have tiny bits of green leaves floating in your cocktail, making it hard to drink.
Use a simple syrup rather than sugar cubes to make a clean drink with no sugary sediment in the glass. Follow our easy homemade simple syrup recipe to make the best simple syrup you could use in a matter of minutes.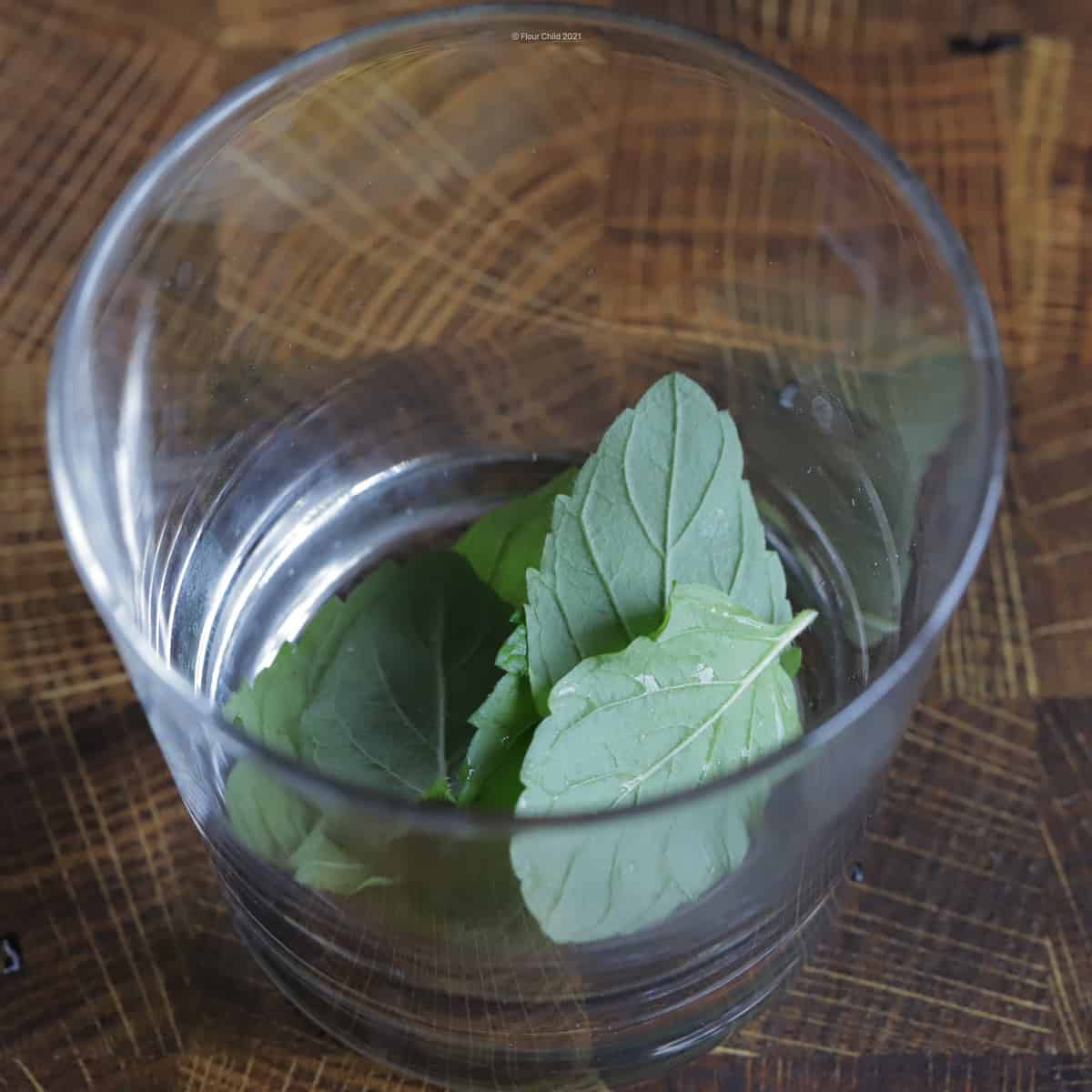 After you've gently muddled the simple syrup and mint leaves, pour that mixture into your julep cup.
Add plenty of crushed ice and mound it up.
Pour the Bourbon through the ice and stir.
Make sure you stir the drink briskly. The point is to have your julep cup build up a frost on the outside. Insert some mint sprigs for garnish and you are ready to enjoy a Kentucky classic!
Frequently Asked Questions
Do mint juleps taste good?
The short answer is, yes! The long answer is they do if they are made properly. By that, I mean made with fresh mint leaves, good Bourbon, and the proper ration of simple syrup. When mixed properly, the drink should start out with a nice vanilla taste from the Bourbon, then a wave of sweetness from the simple syrup, and finish with the refreshing minty taste of the gently muddled mint leaves.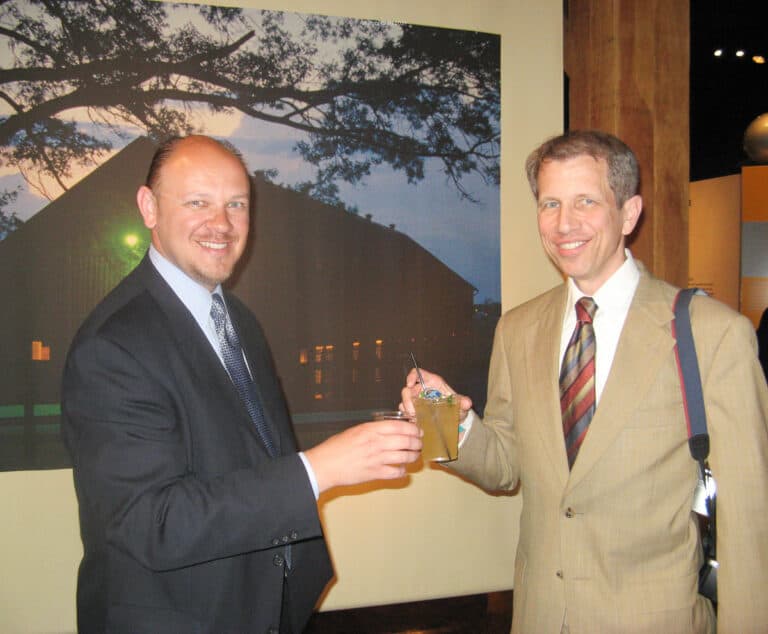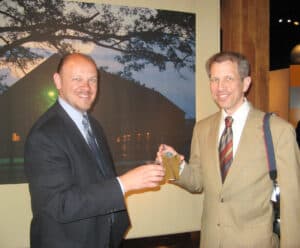 Have you been to the Kentucky Derby? Churchill Downs is a wonderful landmark with a long history of competition and southern hospitality that is a 'bucket list' place to visit. While you are in the northern Kentucky area, it is also worth visiting some of the Bourbon distilleries along famed 'Bourbon Trail' to see how it is made and to sample some delicious whiskey.
If you've been to the Derby, I'd love to hear about your experience and how this mint julep cocktail measures up to the one you had there!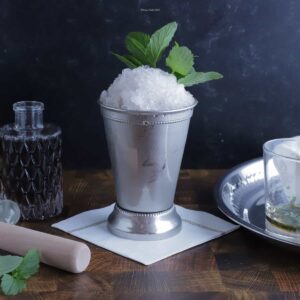 Fresh Mint Julep Recipe
This refreshing minty cocktail is a southern classic and a Derby winner.
Ingredients
2

ounces

Bourbon

1

ounce

simple syrup

6-8

fresh mint leaves

2

cups

of crushed ice
Instructions
Place the mint leaves in a cocktail shaker

Pour in the simple syrup and gently muddle with a wooden muddler

Pour the mixture into a julep cup

Add plenty of crushed ice

Pour the Bourbon in through the crushed ice

Stir until the silver julep cup has a nice frost to it

Add the mint sprig for garnish
Notes
You could use a tablespoon of powdered sugar and a dash of water instead of simple syrup
If you don't have a julep cup, use a highball glass
Nutrition
Calories:
211
kcal
Carbohydrates:
22
g
Protein:
1
g
Fat:
1
g
Saturated Fat:
1
g
Polyunsaturated Fat:
1
g
Sodium:
19
mg
Potassium:
53
mg
Fiber:
1
g
Sugar:
21
g
Vitamin A:
255
IU
Vitamin C:
2
mg
Calcium:
18
mg
Iron:
1
mg