If you're looking for a delicious hot cocktail to keep you toasty as temperatures drop during winter nights, look no further than an old fashioned spicy Butter Bourbon cocktail. This mixture of just the right whiskey (Bourbon), and a hot butter batter is a favorite of whiskey lovers--especially during holiday gatherings.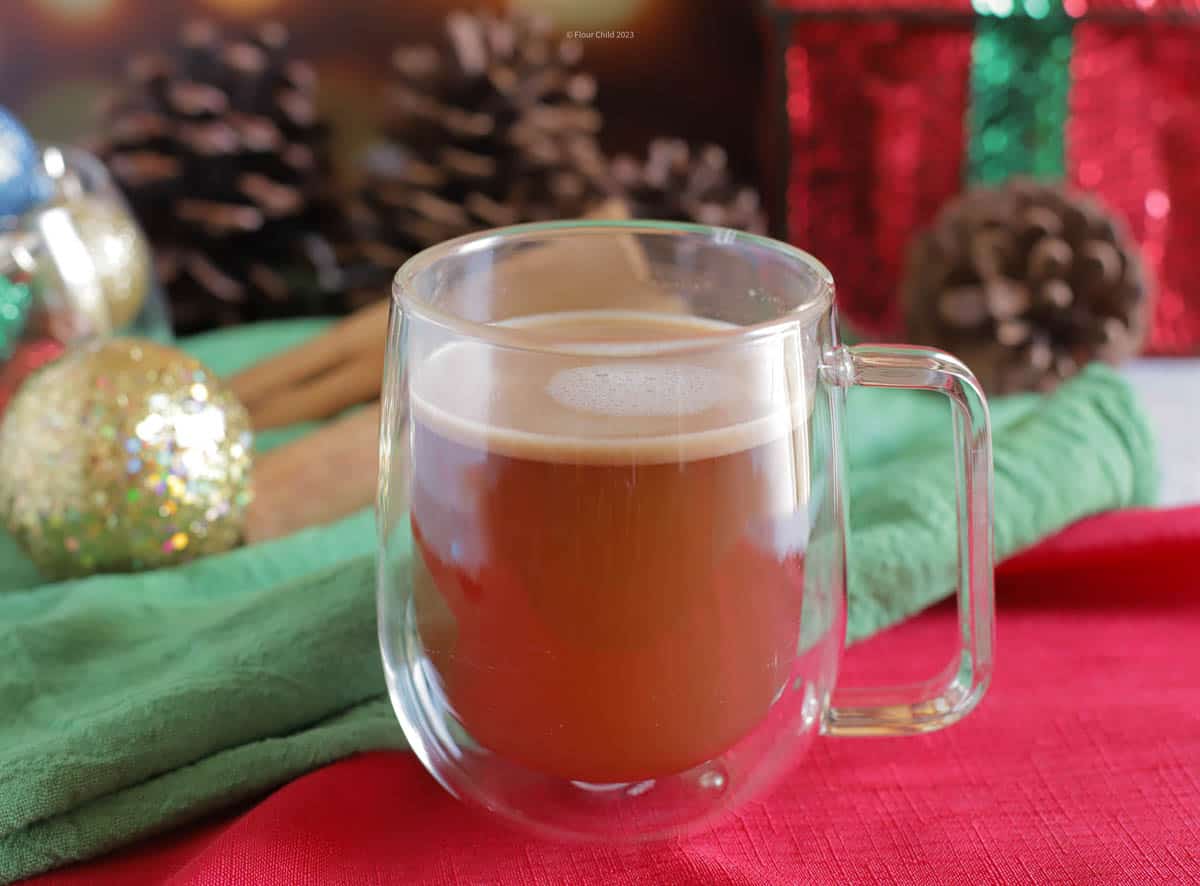 Hot Butter Bourbon is Part of American History
In Colonial America it was not unusual to serve up a hearty, hot buttered rum drink for its perceived health benefits. Over the years this classic cocktail evolved, featuring different spirits including rye whiskey, and my favorite, Bourbon. It is a customary drink to warm up with on chilly nights, and has become one of our favorite Christmas cocktails. After you taste it, you'll put down the hot chocolate and hot toddies on a cold winter night, and make one of these instead.
Hot buttered drinks came back in favor in the mid century era after the 1937 novel Northwest Passage was published, which referenced it several times. It became a staple in the Tiki drink era, too. But this hot buttered Bourbon recipe is a classic winter cocktail and will give the hot apple cider and classic hot toddy recipe some competition.
Ingredients Needed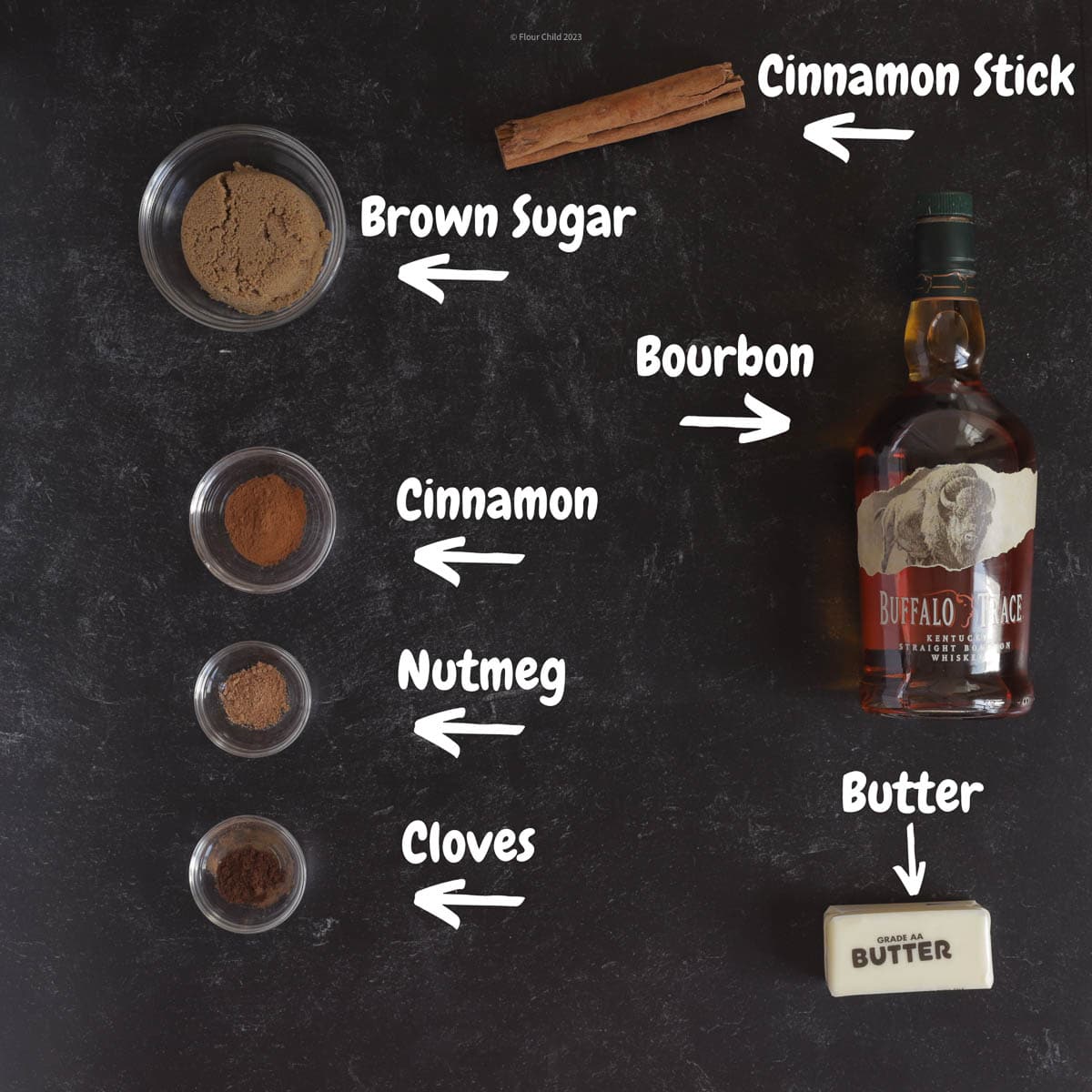 There are several key ingredients for this drink. Some of the flavors may change depending on which recipe for the spiced butter batter you try, but here are the basics:
Stick (8 tbsp) Butter (unsalted butter works well)
Bourbon (there are many great choices; I like Four Roses Bourbon)
½ cup brown sugar
1 teaspoon cinnamon
¼ teaspoon ground cloves
¼ teaspoon nutmeg
Hot water
Cinnamon stick
You can also add some additional spices such as Star Anise or a dash of Angostura bitters, but I prefer to keep it simple. Some people add a dash of maple syrup, but I think that tends to overpower the other spices.
Tools Needed for a Buttered Bourbon
You don't need any fancy bar tools to make this cocktail, but you will need to borrow some kitchen basics along with your favorite mug:
Small quart saucepan, pot, or electric kettle for heating the water
Wooden spoon
Mixing bowl
Bar spoon
Jigger
How to make a Hot Buttered Bourbon Cocktail
There are a couple of steps to making any hot buttered whiskey recipe. First, you will need to make the butter mixture. After that, it is merely a matter of scooping it out and mixing with the spirit and hot water.
Step 1: Making the Hot Buttered Whiskey Recipe Batter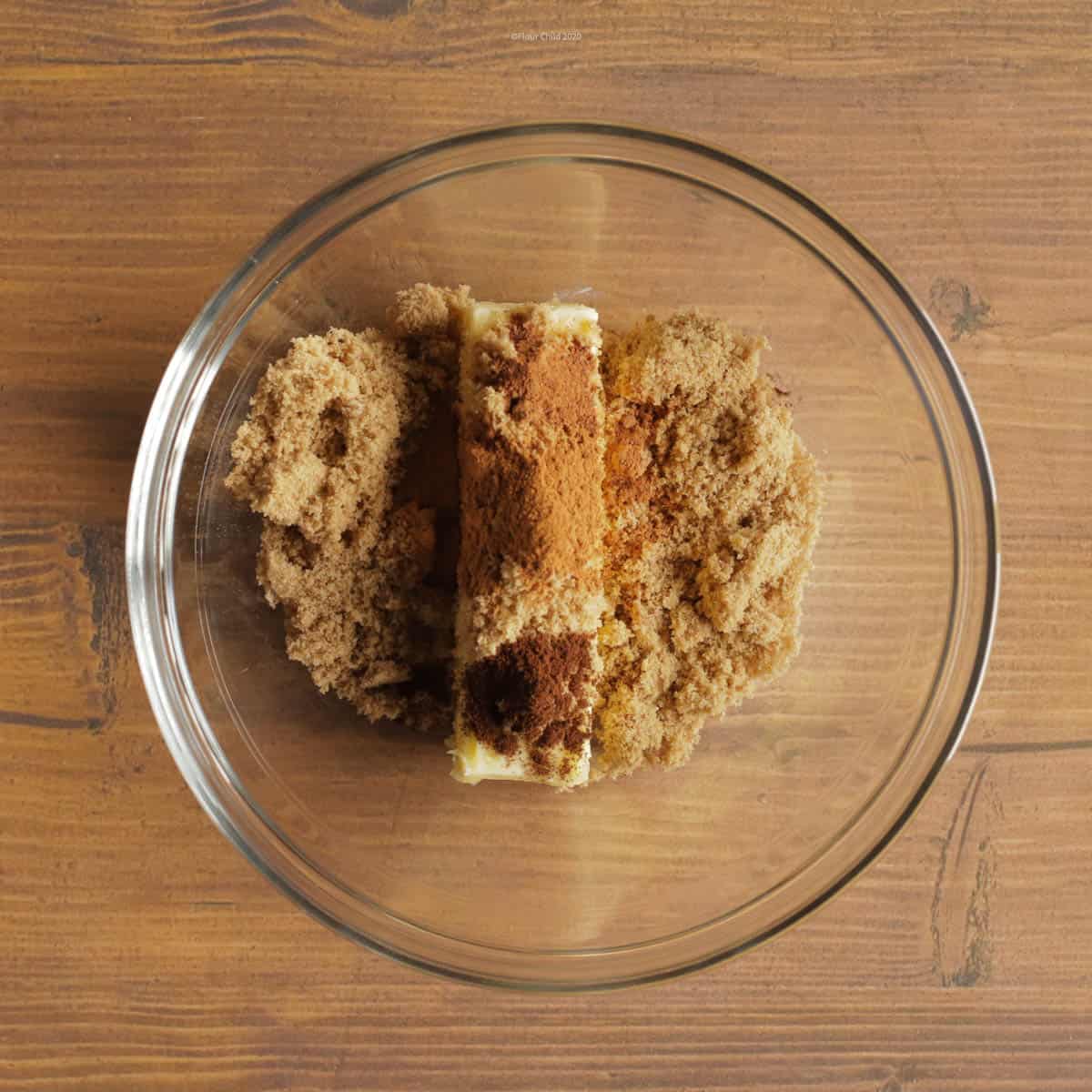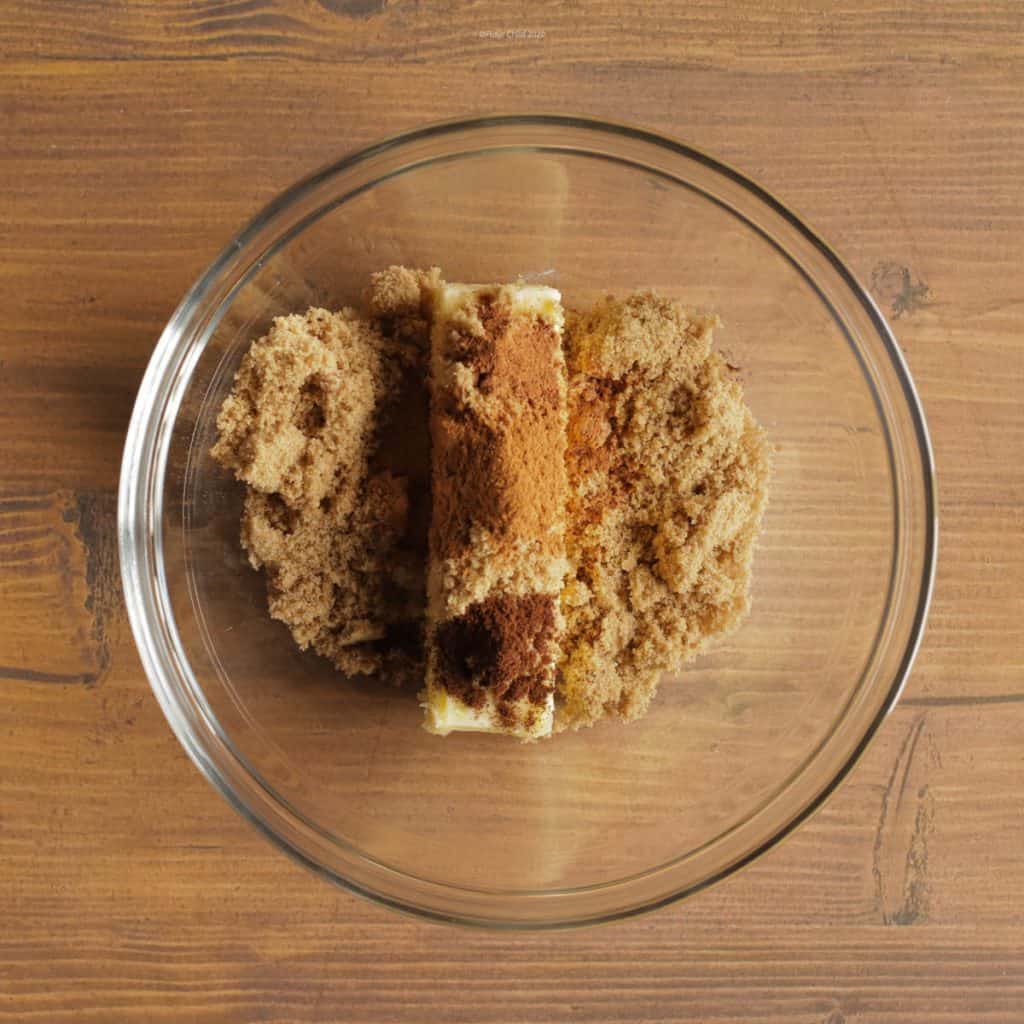 Making this drink requires a little advanced planning as well as some cooking:
Place a softened stick of butter in a mixing bowl.
Add the brown sugar and spices, and mix together until it becomes a batter. You can use a hand mixer or just a wooden spoon.
Pour the batter into small covered dish and let it chill in the refrigerator for an hour or so. Each serving of batter is 1 tablespoon, so this recipe will yield 8 servings (or 8 drinks). It can be kept covered in the refrigerator for up to 2 weeks.
Step 2: Making the Drink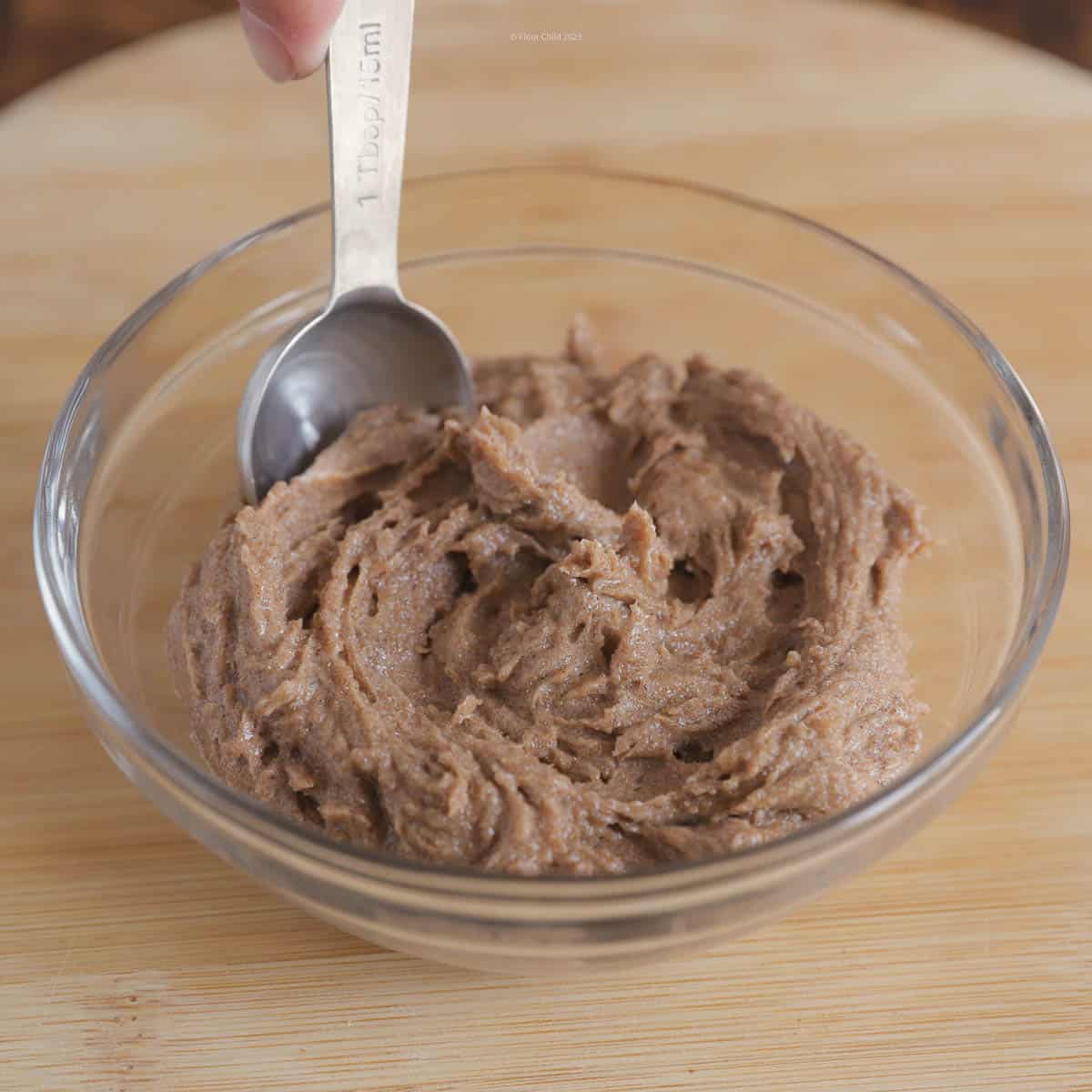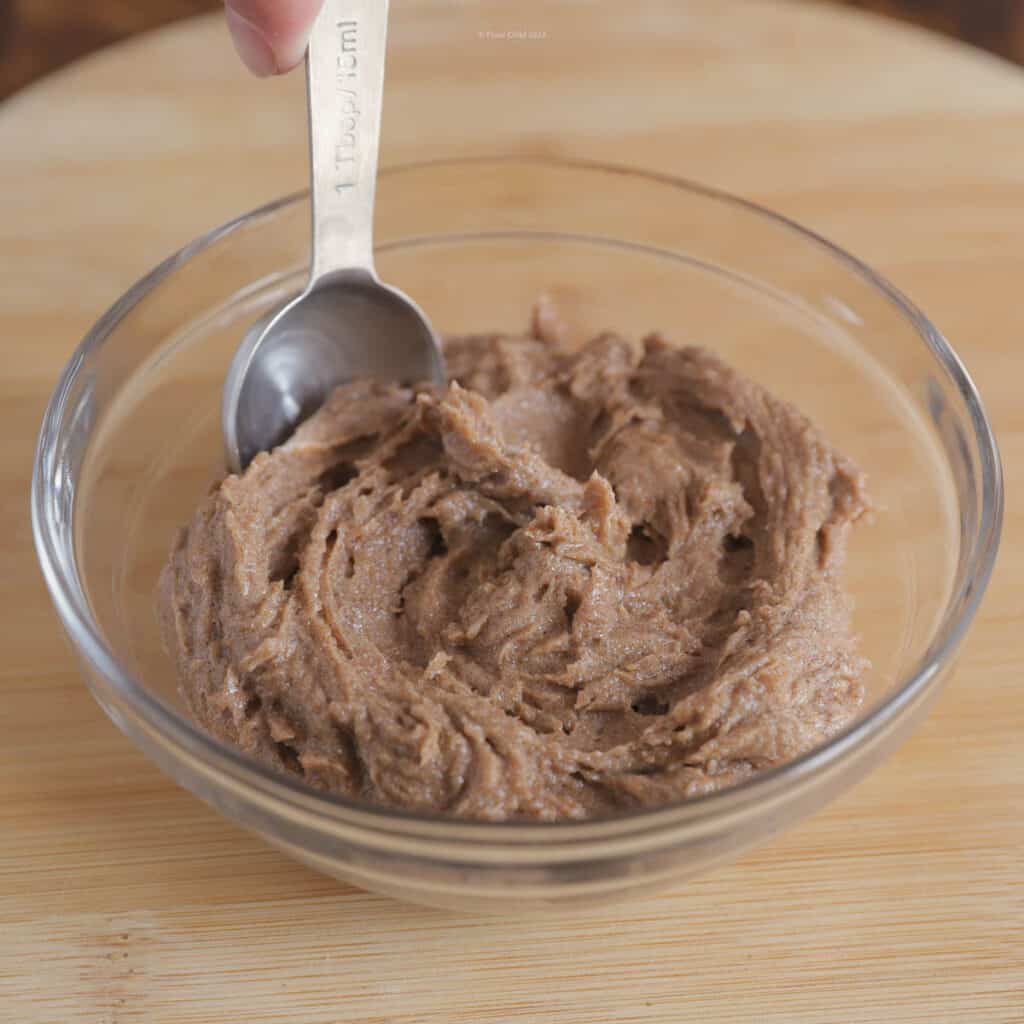 Now for the simple part. Making the drink is one of the easy recipes:
Scoop 1 tablespoon of the batter mixture into a mug.
Pour in some hot water and stir with a bar spoon to dissolve the batter.
Add your Bourbon of choice.
Stir with a cinnamon stick to mix everything up.
Some folks like to add a dollop of whipped cream, lemon juice or an extra pat of butter, but I stick to the basics on this one. No need to mess with perfection!
Tips for Success
This recipe requires a bit more time and cooking than most cocktails need, but it's well worth the bit of extra effort.
Soften the butter to room temperature by letting it sit out on the counter for an hour. You can warm it slightly in the microwave or over a low heat (if necessary) if you're in a hurry. Do not use a medium heat as you risk melting or scorching the butter. No slow cooker required.
Use your favorite Bourbon such as Maker's Mark or Old Forester for a good spicy balance to the sugar.
Use a mixing glass to combine all of the ingredients together before pouring into sipping cups.
Frequently Asked Questions
What type of Bourbon should I use?
Often it will boil down to personal preference, but I like to mix with Buffalo Trace or Maker's Mark Bourbon. They are not overly strong, and therefore do not overpower the spices of the drink.
Which alcohol is better to make a Hot Buttered Bourbon with?
It is said that the originals were probably made with rum, so I will sometimes use a nice rum like Pusser's Royal Navy Rum which has a very sweet taste. My personal preference is to use Bourbon. Some people like to use Irish Whiskey to make this drink with as well.
Similar Cocktails
If you're looking for other drinks to warm up with, try our Authentic Irish Coffee Recipe. And you can't go wrong with a Bourbon and Honey Hot Toddy -- the perfect classic hot toddy recipe.
The Hot Buttered Bourbon Cocktail is a true classic among hot drinks, perfect for cozying up by the fire, singing a Christmas carol, or just enjoying a little warmth during the winter season. It's my personal favorite, and I hope it becomes yours, too. Here's to a season filled with good Bourbon, warm spices, and the comfort of a roaring fireplace!
Which spirit do you like to use? Dark rum, Rye or one of the Irish Whiskeys?
Before you go, did you try this cocktail? Why not leave a comment in the comments section along with a rating? I always appreciate hearing from you and getting your feedback.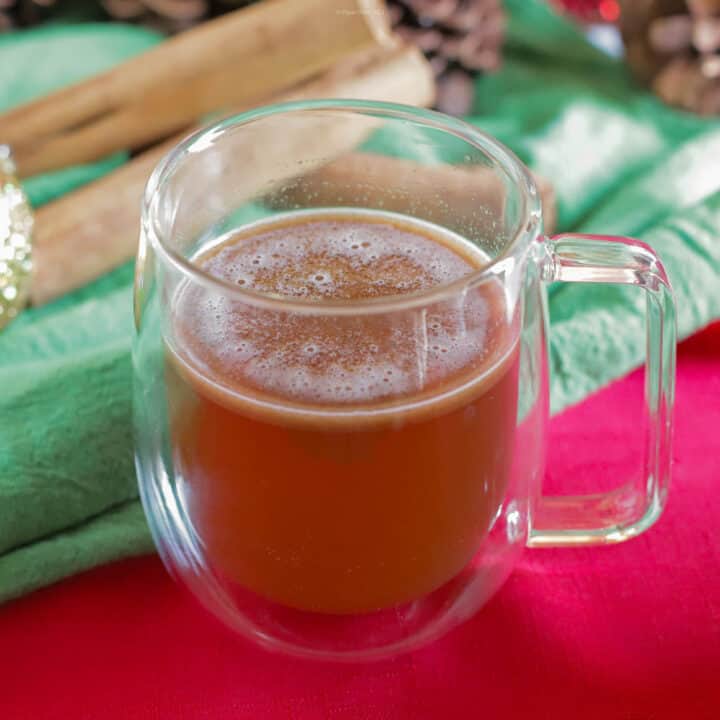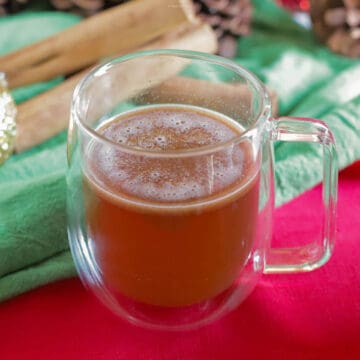 How to Make The Best Hot Buttered Bourbon Cocktail
Warm, smooth, Hot Buttered Bourbon is the perfect cocktail to sip on cold winter nights.
Ingredients
The Batter:
8

tablespoons

unsalted butter

½

cup

brown sugar

it doesn't have to be exact

1

teaspoon

cinnamon

¼

teaspoon

nutmeg

¼

teaspoon

ground cloves
The Drink:
1

tablespoon

pre-made batter

1-½

ounces

Bourbon

6-8

ounces

hot water

1

cinnamon stick
Instructions
To make the batter:
Place a stick of softened (room temperature) butter in a mixing bowl

Add the brown sugar, cinnamon, ground cloves and nutmeg 

Use a wooden spoon to mix until it forms a smooth batter

Once the batter is thoroughly mixed, spoon into a covered container and chill
To make the drink:
Scoop out the batter and place into a mug

Add the hot water and stir

Add the Bourbon and stir with a cinnamon stick
Notes
Feel free to use other spirits such as Rye or Rum
Remember to bring the butter to room temperature first
The batter will stay fresh in the refrigerator for 2 weeks--if it lasts that long!
Nutrition
Serving:
8
oz
Calories:
327
kcal
Carbohydrates:
1
g
Protein:
1
g
Sodium:
8
mg
Potassium:
1
mg
Calcium:
3
mg
Iron:
1
mg