This Cuba Libre was named to celebrate a Free Cuba, but was made with a good old fashioned American ingredient.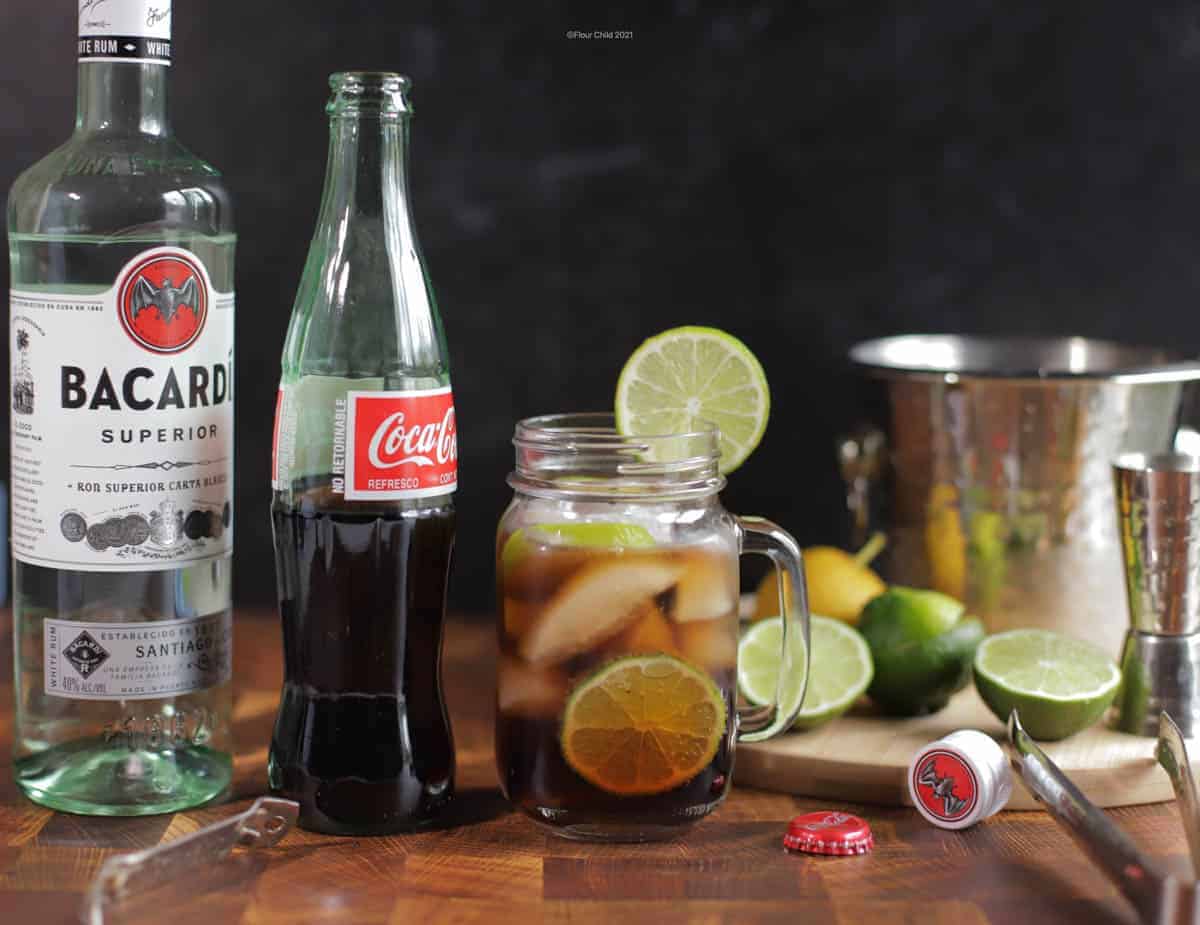 The Revolution May Not be Televised, but it will be Delicious!
There's just something exotic about the island nation of Cuba. Hemingway loved it, and he lived there for 20 years. It was America's playground in the 1950's and it knew how to have a good time.
Legend has it that the Cuba Libre was invented in the early 1900's by an American Army captain to celebrate the independence of Cuba from Spain after the Spanish-American war. It was simply a combination of local white rum, Bacardi and good old US of A Coca-Cola, along with fresh local fruit juice. Everyone agreed that this cocktail was a winner as they drank and shouted, "Por Cuba Libre," meaning "To a free Cuba." Soon afterward it became a favorite at the American Club in Havana.
The drink migrated north to America during Prohibition. It became popular because the sweet Coca-Cola was easy to mix with and covered up lesser, cheap rums. American servicemen stationed in the Caribbean brought this drink home with them, and it became a favorite -- especially in the US South.
The Cuban Revolution of the late '50's and the political strife of the early '60's brought the party to a close. It also ushered in an era of mutual suspicion and near-war between the US and Cuba. Soon, trade embargoes were enacted by both countries, and one another's products were no longer allowed. The Bacardi company had to flee to Puerto Rico and later moved to America, but they managed to save their secret recipe and continue to make delicious rum in the process. They tell a very interesting story of their company and family history here. Cubans were no longer able to get Coca-Cola, but they made do with local tuKola and other local rums.
Ingredients for a Cuba Libre
It may sound easy, but the quality of the ingredients you use has a huge impact on the flavor of this cocktail.
Coca-cola
White rum
Fresh-squeezed lime juice
A Word About Coca-Cola
The Coca-Cola you use will determine whether you get an authentic-tasting drink. The year 1980 not only brought an end to what most people consider to be mid century modern, it was also when Coca-Cola switched from using cane sugar to high fructose corn syrup (HFCS) in their soft drinks. Other soda makers soon followed suit. Their thinking was that it would be cheaper to use home grown corn rather than expensive and labor intensive sugar cane. Besides, people couldn't really taste the difference, right?
But our south-of-the-border neighbors in Mexico did not make that changeover, and have continued to use cane sugar to make their Coca-Cola. Fortunately it is available in most U.S. grocery stores. Trust me on this one, use Mexican Coke for this cocktail. It tastes far better and mixes a delicious drink.
The cane sugar flavor of the cola along with the sweet finish of the white rum make this drink delicious from start to finish.
Tips for Success
It's easy to mix up a Cuba Libre. Keep these things in mind and you'll have a fun, refreshing cocktail:
Always squeeze fresh lime juice rather than use something sweet that comes from a bottle, or worse yet, a plastic lime. The drink will have a more crisp, natural flavor.
Use a white rum like Bacardi because it stands up to the Coca-Cola and creates a more balanced drink than a gold rum.
Use Mexican Coke made with sugar cane rather than American Coke made with high fructose corn syrup for the authentic sweetness of the original drink.
I really love a properly mixed Cuba Libre or Daiquiri on a hot day. Have you tried one? Any thoughts on the ingredients that you prefer?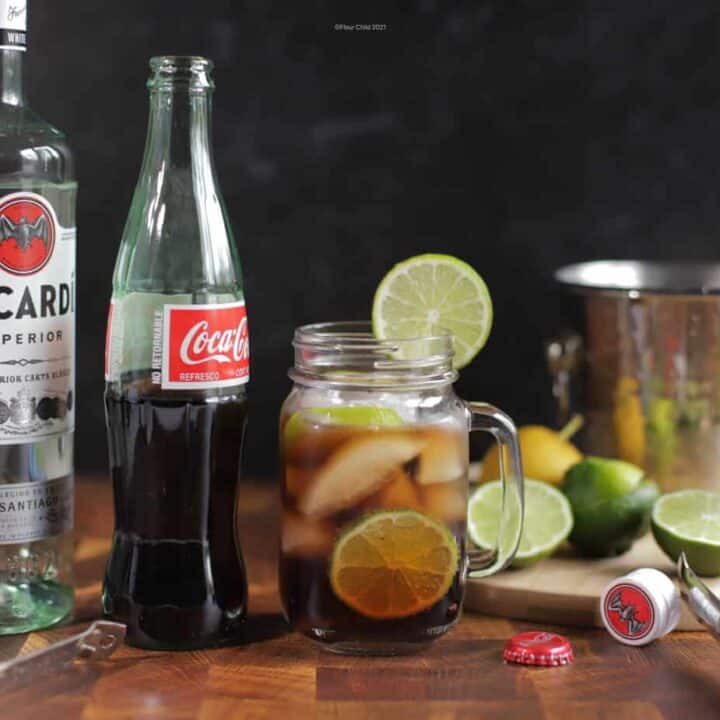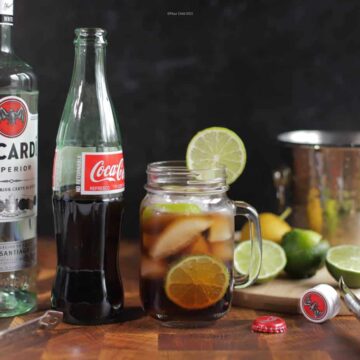 The Cuba Libre Cocktail is a Revolution in Good Taste
This Cuban cocktail is perfect on a hot, sunny day to really quench your thirst and experience a taste of the tropics.
Ingredients
2

Ounces

White Rum

¼ - ½

Ounce

fresh-squeezed lime juice

6-8

Ounces

Mexican Coca-Cola

Lime garnishes
Instructions
Place a scoop of fresh ice in a mug or high ball glass.

Pour in all ingredients and stir until mixed.

Add lime wheels or wedges for garnish.
Notes
Some people like to 'muddle' the lime in the glass for a more intense lime flavor from the oils of the lime.
You can experiment with different rums to make this drink, but stick with a white rum for an authentic taste.
Use the leftover lime pieces in the drink for garnish and flavor.
Nutrition
Calories:
199
kcal
Carbohydrates:
18
g
Protein:
1
g
Fat:
1
g
Sodium:
8
mg
Potassium:
29
mg
Fiber:
1
g
Sugar:
16
g
Vitamin A:
11
IU
Vitamin C:
6
mg
Calcium:
6
mg
Iron:
1
mg