You don't need to be an international Ian Fleming super villain to enjoy a refreshing Rum Collins!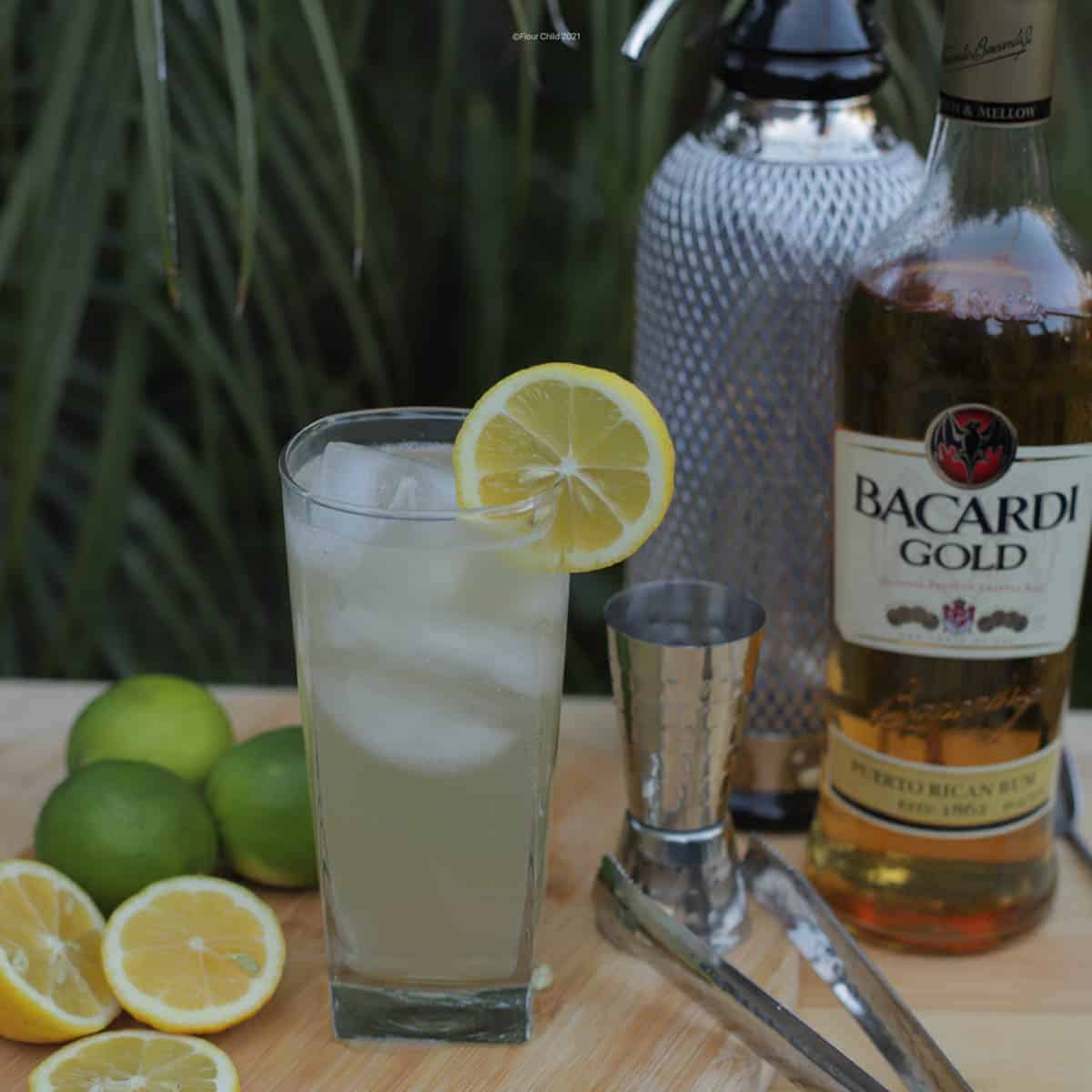 Rum is the Star in this Collins
When it comes to cocktails, almost anything that James Bond drank in the early, iconic spy movies is a perfect example of mid century style. This drink made its debut in 1965's Thunderball starring Sean Connery.
I always liked it when Bond went into the villain's lair and was offered a drink. You never knew what he was going to get; perhaps a vintage champagne or a swanky cocktail you'd never heard of. In this case, Largo (the villain) offered Bond and several of his henchmen a Rum Collins to drink. Sure, the Rum Collins is similar to a Tom Collins, but instead of gin, this one uses light rum and lime juice. The combination really gives the cocktail the Caribbean feel of the Bahamas, where the movie was filmed.
Meet the Collins Family
You may recall that we introduced the Tom Collins earlier. The Collins craze started in the late 1800's and continued to be popular during Prohibition because the gin was readily available, but tasted awful. Because the Tom Collins used sugar and soda water, it masked the poor-tasting gin. Over the years, there have been a number of Collins cocktails made with gin, bourbon and even tequila.
Ingredients for a Rum Collins
This tasty take on a Collins is pretty straightforward, and requires just a few ingredients:
Rum
Fresh squeezed lime juice
Powdered sugar
Soda water
Lemon wheel and cherry garnish
And don't forget the ice -- this drink is best when it is served ice cold.
Tips for Success
Here's a few pointers on serving up a great-tasting Rum Collins.
Use a quality Rum for mixing. Inferior-tasting Rum will impact the flavor of your drink. This is why I prefer to drink a gold rum rather than a white or silver rum. A gold rum has been aged in a charred oak barrel. My personal preference is for the aged rum which has a smoother taste and is not as sweet as a white rum.
Take the time to fresh squeeze your lime juice. The pre-bottled lime juices often have added sugar which can make your cocktail too sweet.
What's your favorite 007 cocktail?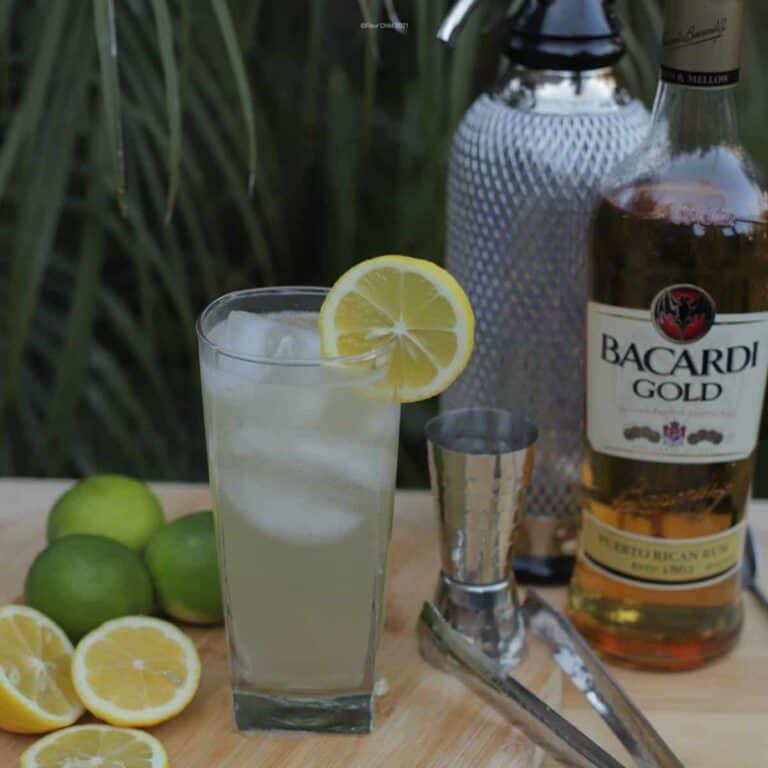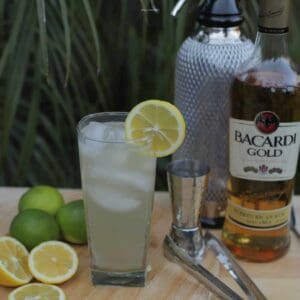 The Rum Collins is Good Enough to Die For
This Caribbean take on a Tom Collins is perfect on a hot day.
Ingredients
2

ounces

rum

1

ounce

fresh squeezed lime juice

1

teaspoon

powdered sugar

Splash of seltzer

Lemon wheel and cherry for garnish
Instructions
Add two scoops of ice to a cocktail shaker.

Add all ingredients in shaker and stir for about 30 seconds to chill.

Strain into a tall Collins glass.

Add garnishes.
Notes
It's really worthwhile to use fresh squeezed lime juice rather than from a bottle for a really crisp, refreshing taste without added sugar.
You can substitute lemon juice instead of lime juice, as there are variations of the recipe. The lime juice gives it more of a Caribbean feel and the lemon juice keeps it similar to a traditional gin Tom Collins.
Nutrition
Calories:
146
kcal
Carbohydrates:
4
g
Protein:
1
g
Fat:
1
g
Polyunsaturated Fat:
1
g
Sodium:
1
mg
Potassium:
34
mg
Fiber:
1
g
Sugar:
2
g
Vitamin A:
14
IU
Vitamin C:
9
mg
Calcium:
4
mg
Iron:
1
mg