The Americano Cocktail was well known even before Ian Fleming included it in his spy novels.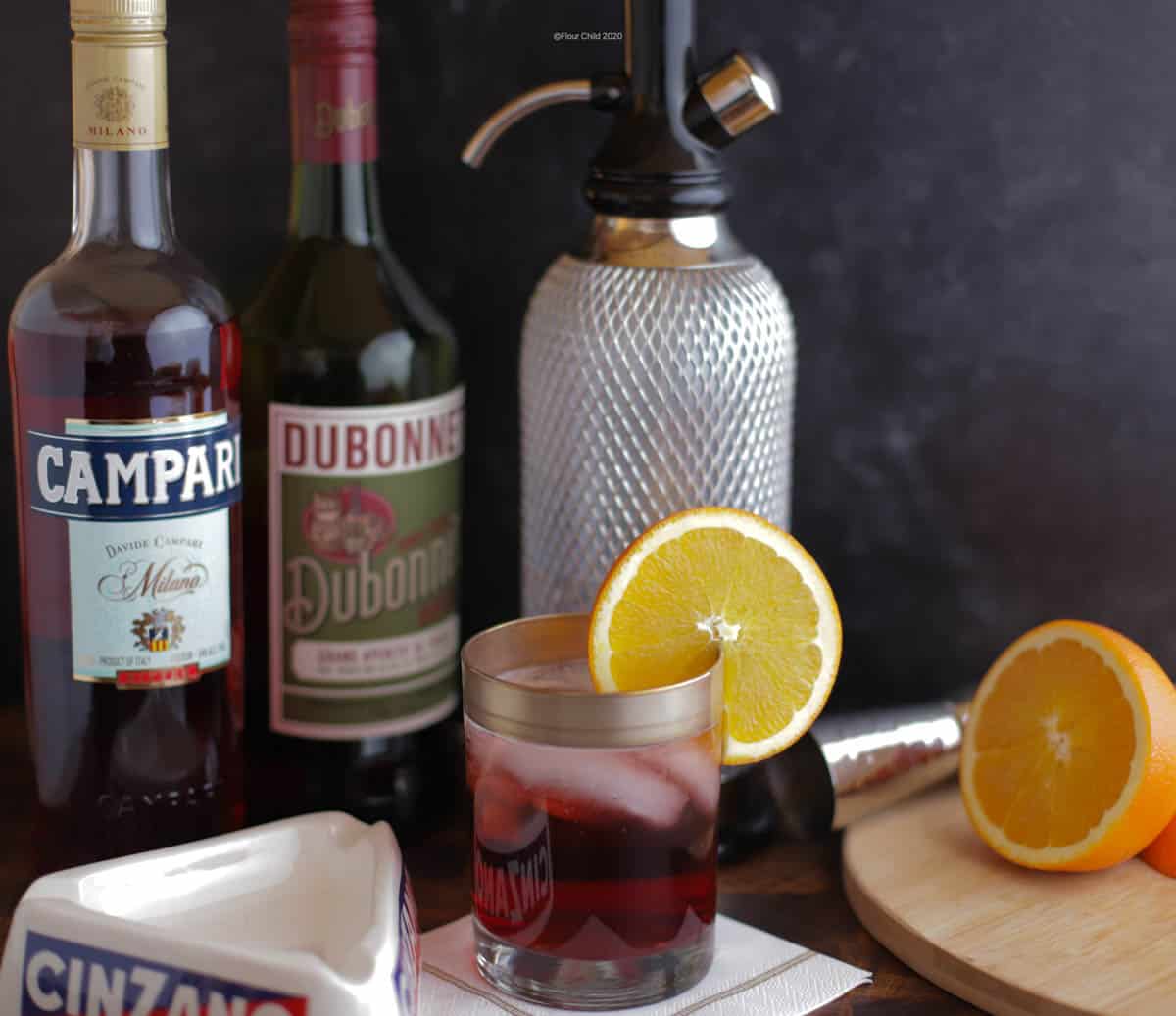 The Americano Cocktail is a Mid Century Delight
This drink has been around since the mid-1860's and is said to have originated in Milan by bartender and inventor, Gaspare Campari. Campari is classified as an aperitif, meaning an alcoholic drink that is said to stimulate the appetite. These drinks tend to be more bitter than sweet.
It was originally called a "Milan-Torino" or "Mi-To" for short, because it used ingredients from both Milan (Campari) and Torino (sweet vermouth). This early version was missing the splash of sparkling water. It is said that the name Americano came about because so many American tourists enjoyed it while traveling in Milan during Prohibition. It became a mid century favorite thanks to everyone's favorite spy, Bond. James Bond.
James Bond's First Cocktail
Fans of James Bond all know the story of the Vesper and the fact that he prefers his Martinis to be shaken and not stirred. But they may not know that Ian Fleming had Bond drink an Americano as his first cocktail in 1953's book, Casino Royale.
Ingredients for an Americano Cocktail
Okay, I admit that I make my Americanos with just a slight deviation. As you probably have guessed by now, I am a fan of Dubonnet. I use it in my Manhattan cocktails and several others. Dubonnet is technically not a vermouth. but it has been used interchangeably by fans for many decades. Here's what you need for this simple, but delicious drink:
Campari
Sweet vermouth
Sparkling water or club soda (these terms are used interchangeably)
I prefer to use my classic ISI Sodamaker when I need a spritz to top off a drink with sparkling water. But Ian Fleming saw things differently. He was a fan of Perrier. As he wrote, "expensive soda water was the cheapest way to improve a poor drink."
Tips for Success
There's not much to making an Americano, just remember to use equal amounts of the ingredients and you can't go wrong. But keep the following pointers in mind:
Depending on how truly authentic you want to go, you can use either a lemon wedge or an orange wedge as a garnish. I prefer the orange because it gives this very dry drink a little sweetness.
If you're not a big Dubonnet fan, by all means use a vermouth such as Cinzano Rosso. While I didn't use it for this post, I did include my mid century Cinzano ashtray in the picture as a small hat-tip to that excellent vermouth.
How do you prefer your Americano cocktail? Before dinner? Or sipped on a hot day to cool off?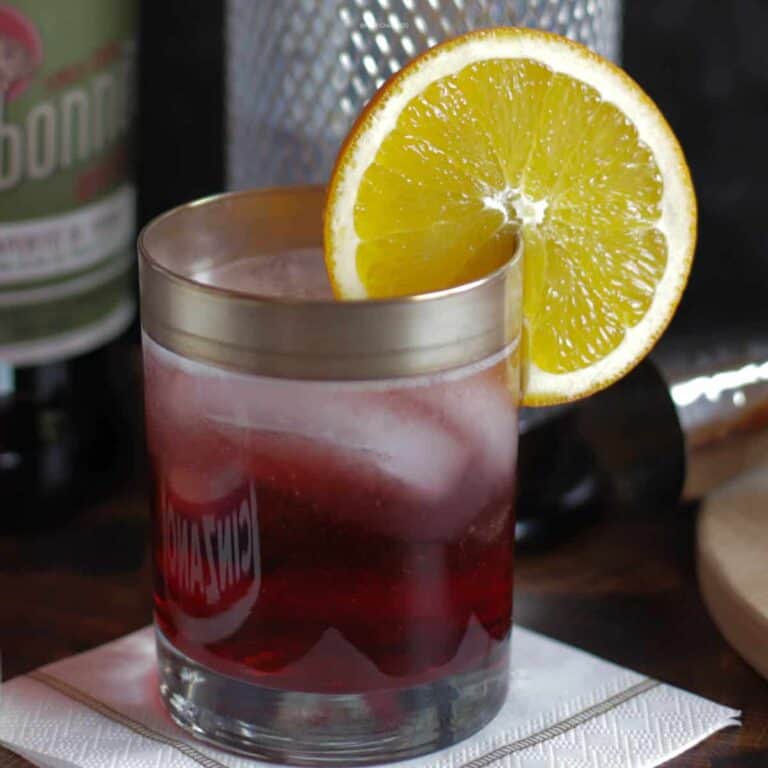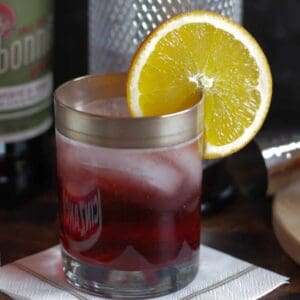 The Americano Cocktail is a Delicious Classic
You don't need to be a brilliant spy to know that the Americano is perfect before a meal or on a hot day outside a lovely cafe.
Ingredients
1 ½

ounces

Campari

1 ½

ounces

Sweet Vermouth

Splash of sparkling water

Orange slice
Instructions
Add one scoop of ice to an old fashion glass

Pour in the Campari and vermouth, and stir to mix

Add a splash of sparkling water

Add orange garnish (or lemon, if you prefer)
Notes
Use a tall high-ball glass and add more sparkling water for a more refreshing cocktail
Nutrition
Calories:
148
kcal
Carbohydrates:
13
g
Protein:
1
g