You may think the Margarita is a fairly new drink, but it has a long history of its own and is more than just a variation of a Daisy Cocktail.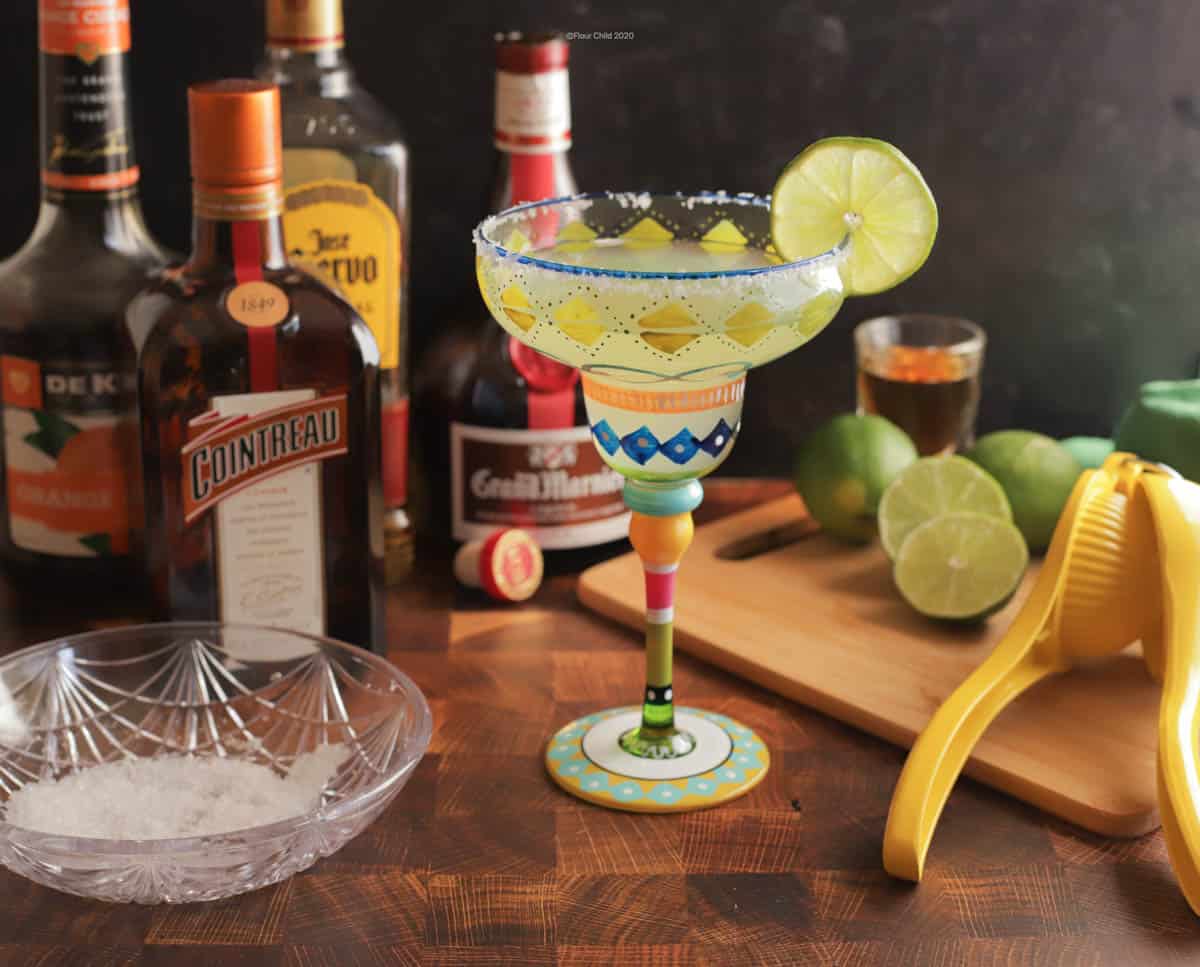 Where Did The Margarita Come From?
It has often been said that the Margarita is a Daisy cocktail that substitutes tequila for brandy. After all, "margarita" means "daisy" in Spanish. While probably technically correct, the Margarita's origins are much more interesting than that.
Some say that Margaritas got their start in Mexico as Americans fled across the border to drink cocktails during Prohibition. There are several different stories that have the drink being invented from Baja to Juarez, and everywhere in between. Was it named after a showgirl named Margaret? No one can say for sure, but what they can say is that this cocktail exploded in popularity in the 50's and 60's and became a mid century favorite.
Like it's supposed 'parent' the Daisy, there have been a huge number of variations of Margaritas that have evolved over time. From sweet drinks to frozen slushes, this cocktail has evolved and grown along with its popularity.
The Cadillac Margarita
One of the more popular versions of this classic cocktail is the Cadillac Margarita, which is made with premium tequila and served with a shot of Grand Marnier floating on top. This version made its first appearance in the 1980's when Patrón was introduced to the U.S. market. Wolfgang Puck included it on his restaurant menu, introducing the high-end margarita to his trendsetting Hollywood clientele. I had my first Cadillac Margarita in the late 1980's when a savvy waiter asked me to try it. It's now my favorite margarita drink, although I usually request the shot of Grand Marnier to be served on the side.
Ingredients You'll Need
Even though there are many variations and flavors, you can't go wrong with the basic cocktail:
Tequila
Fresh lime juice
Orange liqueur
Remember to have some limes for garnish and salt for the rim of the glass.
Tips for a Successful Margarita
Keep it simple and you will enjoy a wonderful cocktail:
Always use fresh-squeezed lime juice to give the drink a nice, crisp flavor, as some of the packaged mixers can be overly sweet.
Mix with Jose Cuervo Especial tequila, my personal favorite, which has a nice smoky taste and seems to work better than some more aged, sipping tequilas.
Use a cocktail shaker to mix the ingredients well and to chill the cocktail. This drink is best served ice cold, which is why the 'frozen' variation of the drink is so popular.
Also, don't forget to use a Margarita glass for serving. They come in a variety of colors and sizes and add a dash of flair to your cocktail.
How do you prefer your Margarita? On the rocks or frozen? Traditional lime, or another flavor?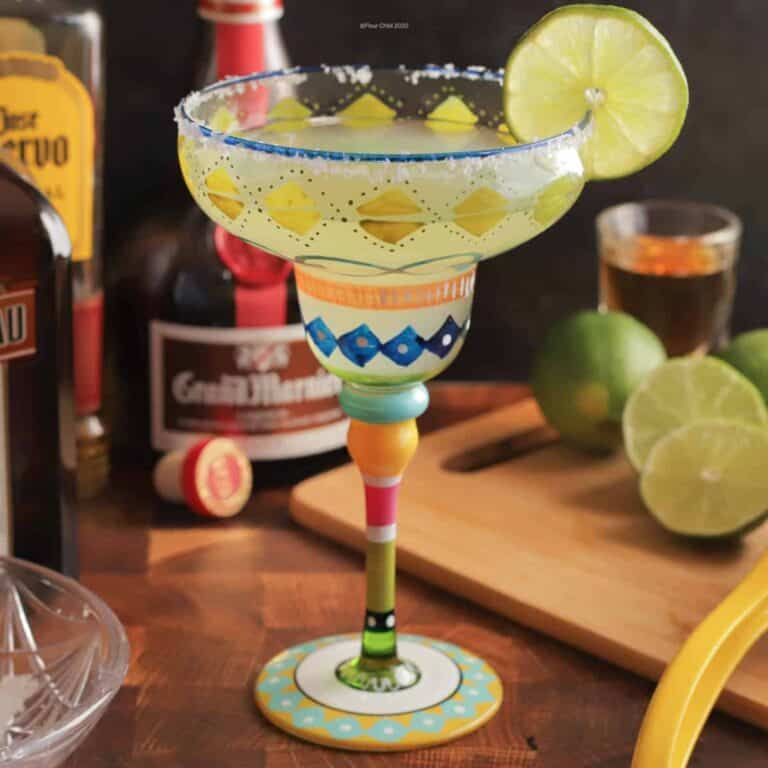 The Margarita is a South of the Border Delight
This tangy south of the border classic is perfect for hot summer days and really quenches your thirst.
Ingredients
2

Ounces

Tequila

1 ½

Ounce

Orange liqueur

Generous measure coarse sea salt

1 ½

Ounce

fresh squeezed lime juice

Lime wheel for garnish
Instructions
Wet the rim of a glass, then dip into a plate of course sea salt to 'salt' the rim of the glass

Add two scoops of ice to a cocktail shaker

Pour in the liquid ingredients and shake for 20-30 seconds

Carefully pour or strain into the center of a Margarita glass, taking care not to knock off the salt

Add lime wheel for garnish
Notes
Salt the rim of the glass before mixing the drink to give it time to dry and stick to the rim better
You can use Cointreau orange liqueur instead of Orange Curacao
Add a shot of Grand Marnier orange liqueur to create a Cadillac Margarita--my personal favorite
Nutrition
Calories:
273
kcal
Carbohydrates:
17
g
Protein:
1
g
Fat:
1
g
Saturated Fat:
1
g
Polyunsaturated Fat:
1
g
Monounsaturated Fat:
1
g
Sodium:
5
mg
Potassium:
64
mg
Fiber:
1
g
Sugar:
14
g
Vitamin A:
21
IU
Vitamin C:
13
mg
Calcium:
6
mg
Iron:
1
mg