JAJ Pyrex was manufactured in Sunderland, England for 50 years. This gorgeous oval casserole in Flora pattern was manufactured in the 1960's - 70's.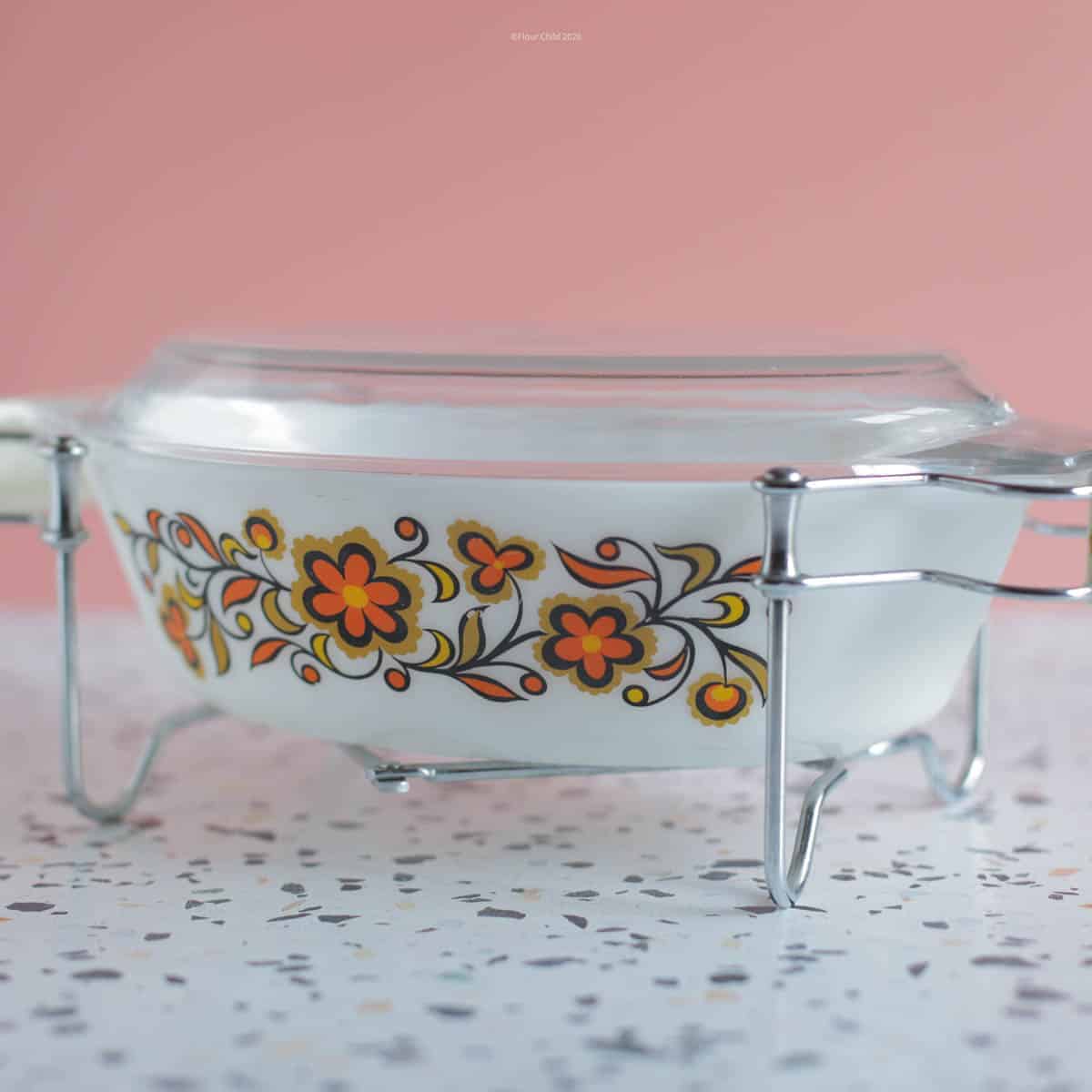 Cooks Fall in Love With Pyrex
In 1851, Corning Glass Works was founded under another name in Summerville, MA. By 1868 the company had settled in Corning, NY where they adopted the Corning name. They invented Pyrex in 1922 as bakeware that could withstand high temperatures while being beautiful enough to go from oven to table. This eliminated the need for a separate serving dish and more cleanup work. Cooks loved the new kitchenware, and a love affair with Pyrex began that exists to this day.
Pyrex Goes to England, and then to France
Meanwhile, in 1852 Sunderland Glassworks was founded in Sunderland, England. After changing hands several times, it was purchased by James A. Jobling (JAJ) in 1886 and eventually renamed James A. Jobling & Co. By 1921 the company was struggling financially and on the brink of bankruptcy when Jobling's nephew suggested approaching Corning Glass Works for a license to manufacture Pyrex in England. It was granted, and new life was breathed into the dying company as sales took off in the U.K. Pyrex eventually acquired the company, and in 2007 U.K. manufacturing was moved from England to France.
JAJ Pyrex, aka Crown Pyrex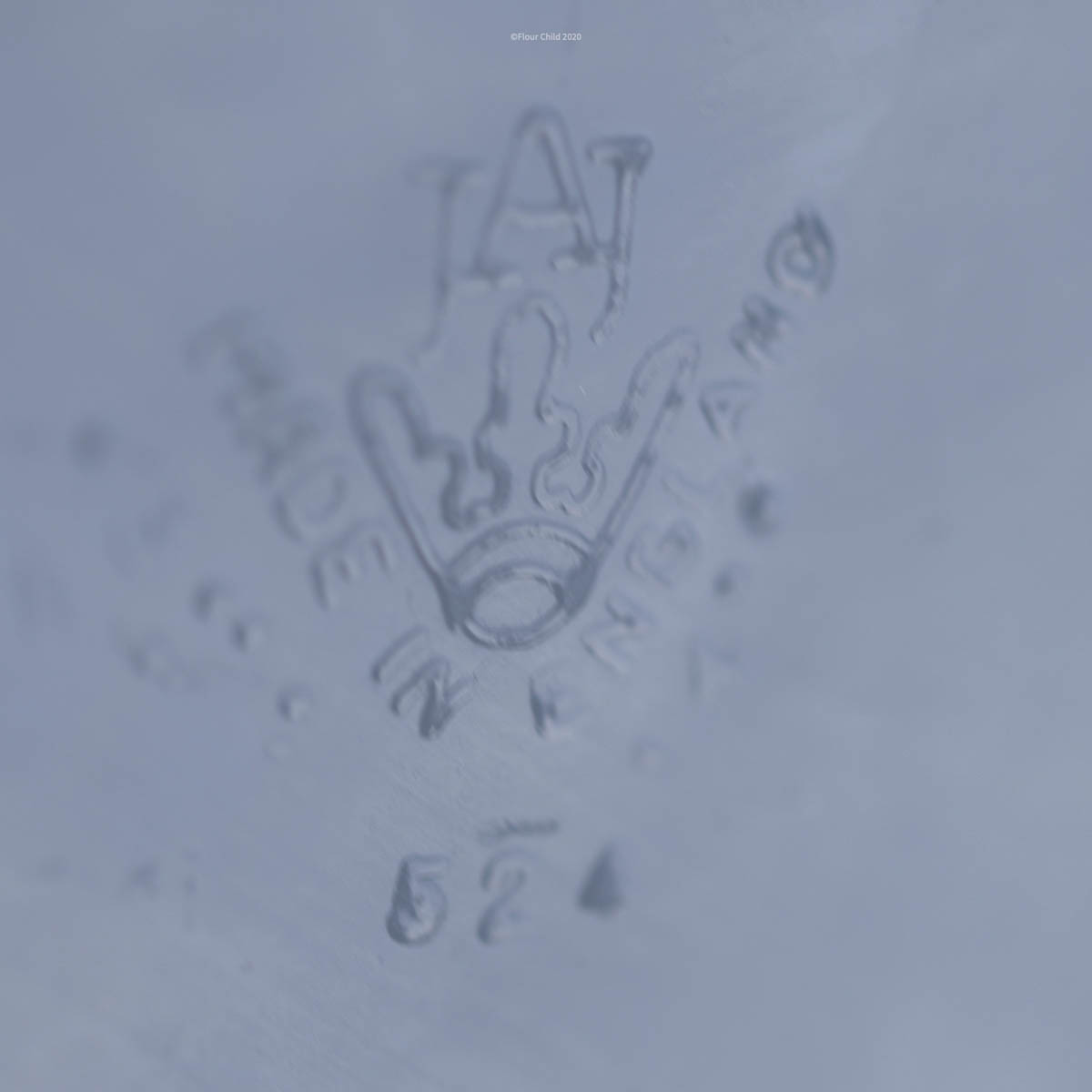 JAJ Pyrex had their own unique colors and patterns which are highly collectible today. From the early 1950's until 2007, the bottom was stamped with a Crown and the words "Made in England." Kevin photographed it (above), but the white stamp on white milkglass makes it a little difficult to see.
The oval casserole dish pictured at the top is in the Flora pattern, and though I can't locate an exact manufacturing date, several sources state that it was manufactured in the late 1960's/early 1970's. I love the bold, cheerful mid century flower pattern and colors. I found this dish and stand on Etsy. I normally wouldn't pay for overseas shipping, but it was so exquisite I couldn't resist! I don't think the stand is original to the dish. Though many Pyrex casseroles did come with a stand, I can't find a reference to this particular style of stand anywhere. But it is period correct and the casserole fits in it perfectly, so I'm happy with it.
I only have a handful of vintage Pyrex pieces and am looking forward to collecting more. Do you collect vintage Pyrex? If so, please tell us about it and post some pictures!