This Raymond Loewy designed Coquelle was originally introduced by Le Creuset in 1958. The iconic piece was given a limited edition run once again in 2014.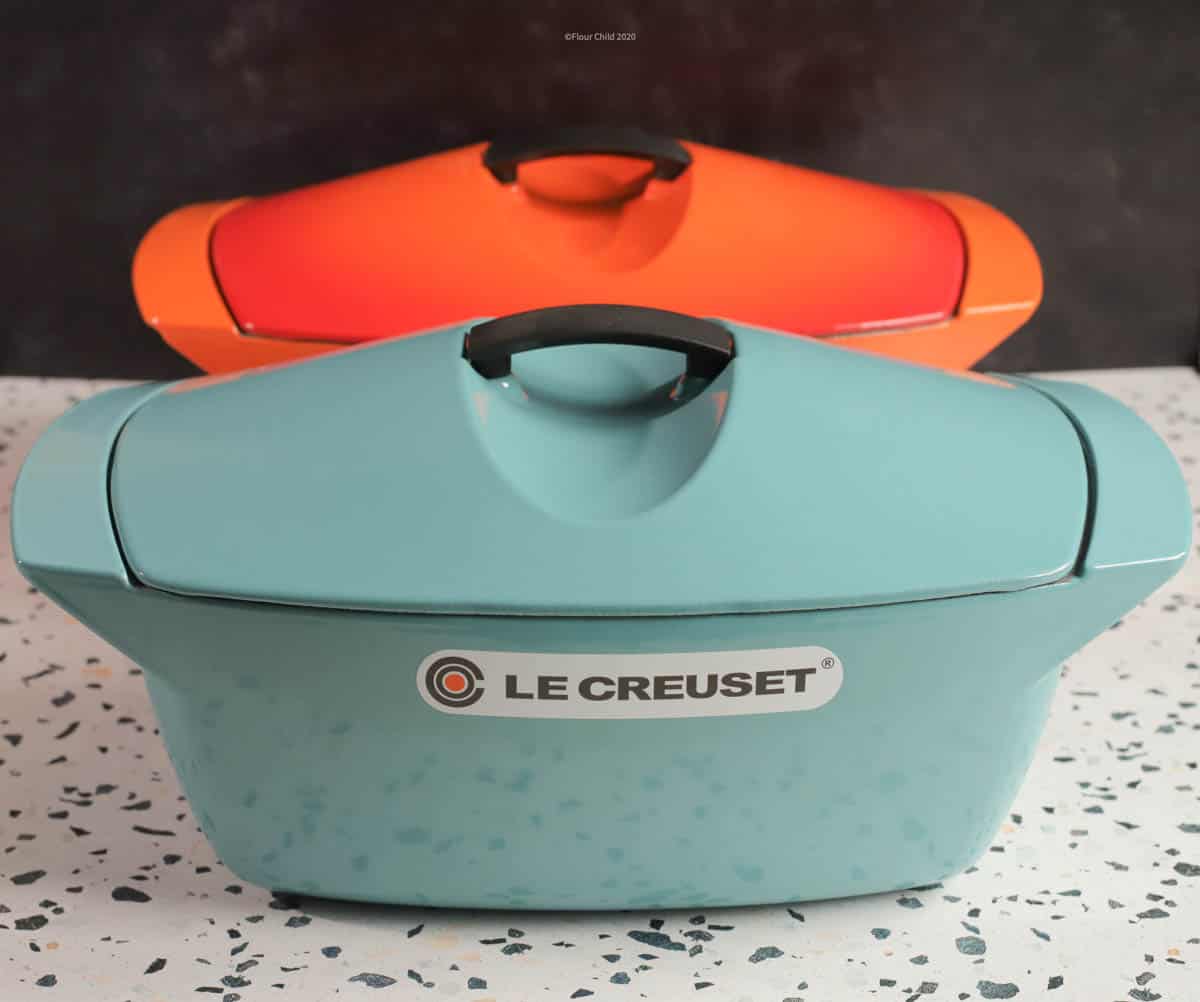 Gorgeous Mid Century Modern Design By The Era's Foremost Industrial Designer
It was love at first sight when I first saw this stunning Dutch oven in a store window in 2014. I had never seen the original piece which was long out of production, and I knew I had to have one. Or two. But hey, who's counting?
Le Creuset commissioned Raymond Loewy to design this cast iron cookware in 1958. Available in a rainbow of mid century colors, it became a popular household item, particularly in France where Le Creuset originated. Their cast iron cookware is still made there today.
Who Was Raymond Loewy?
Loewy himself was born in Paris, and relocated to the United States in 1919 at the age of 26. If you are not familiar with his work, he is responsible many iconic mid century designs. Among the most notable are:
Studebaker Avanti automobile
Greyhound bus mid century re-design
Lucky Strike cigarette packaging
Shell Oil logo
United States Postal Service eagle logo
Exxon Mobile logo
Air Force One's blue, white and chrome exterior
Loewy Coquelles - New & Old
The 2014 coquelle was reissued in two colors, flame and turquoise, both of which are long sold out. Its large 5.5 quart size is perfect for cooking soups, stews, or roasts, and it goes from stovetop to oven with ease. The enamel interior makes cleanup quick & easy.
I cook with my orange coquelle; the turquoise one has never been used. I have it as a display piece in my kitchen. It never fails to be a conversation starter when we have visitors!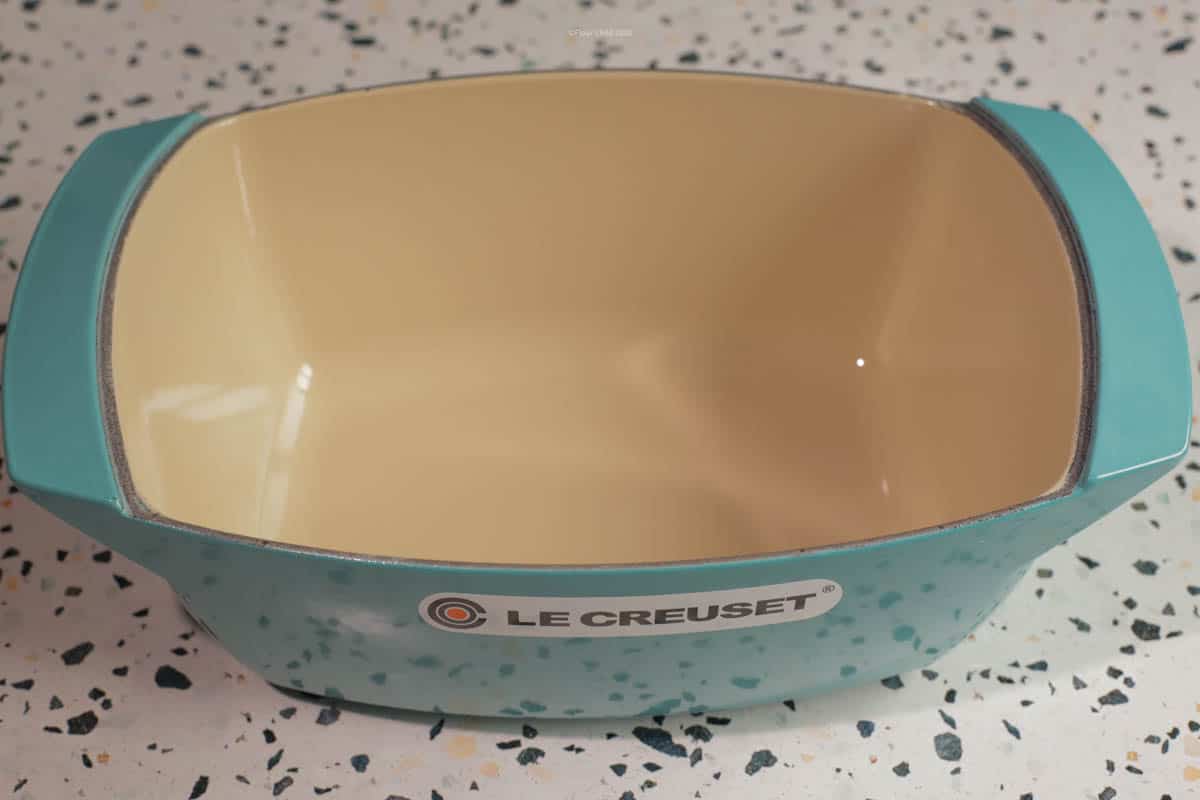 The original 1958 coquelles can be found online, although I don't own one. It's hard to find them in excellent condition, and when you do they are extremely pricey. If you can find a reasonable deal on either an original or reissue, I highly recommend purchasing it both for its beauty and practicality. It's a mid century design you will enjoy seeing on your countertop over and over again!