Americana Star Flatware from the 1950's with atomic stars adorning the handles is an excellent example of mid century kitchenware design.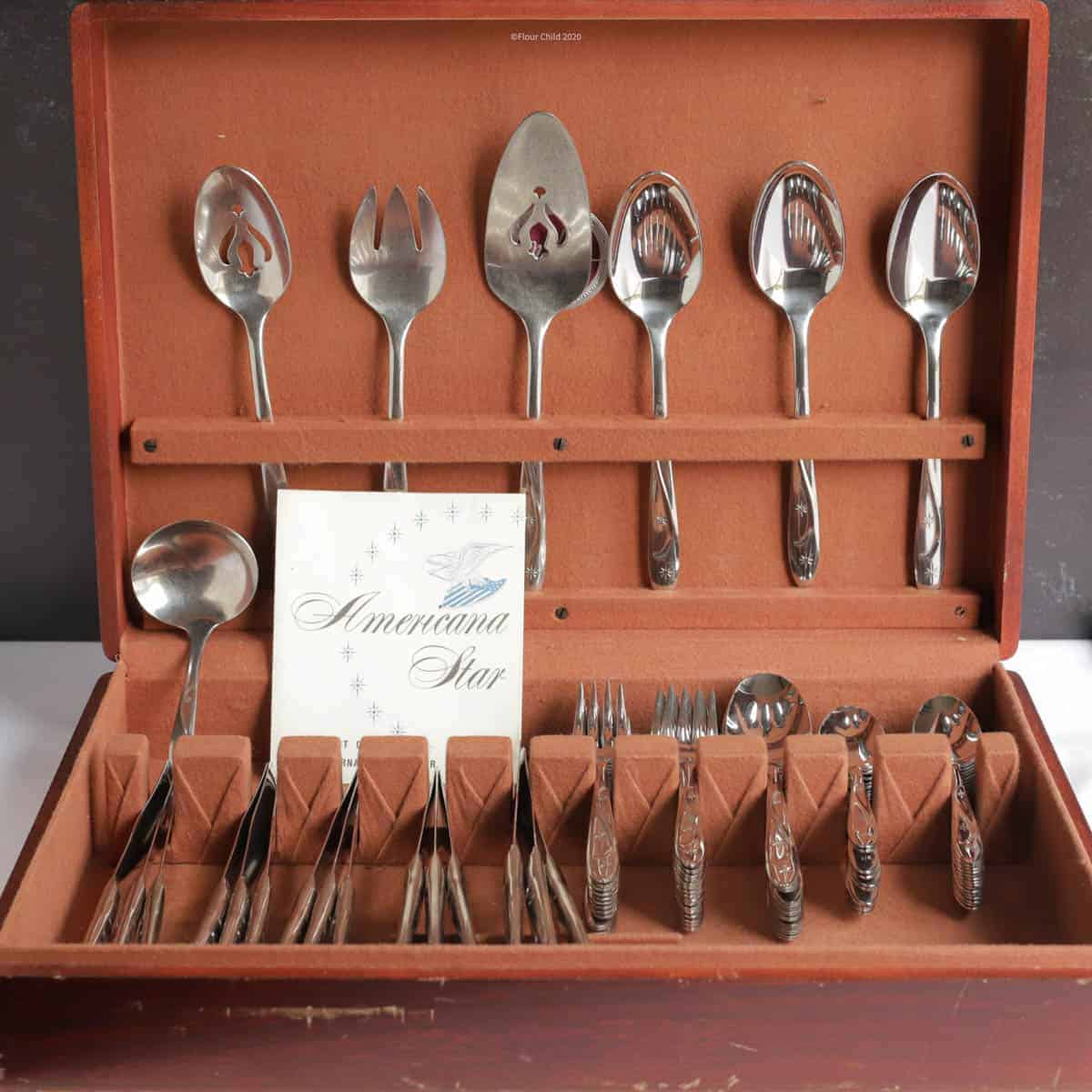 Americana Star - Mid Century American Made Flatware
I fell in love with this stainless steel flatware set the first time I saw it. The atomic starburst design on the handles give away its 1950's atomic era origin.
Americana Star was made by the International Silver Company which was founded in Meriden, Connecticut in 1898. They acquired many already established silver companies both in the U.S. and abroad, and by the 1920's were the world's leading producer of silver and silver plated products. The companies they owned ranged from very high-end silver producers to ones that made very affordable products. This Americana Star set was stainless steel and fell into the very affordable everyday flatware category. I am guessing there was quite a bit of it produced, as it is still easily found in antique stores and online sites that sell vintage flatware.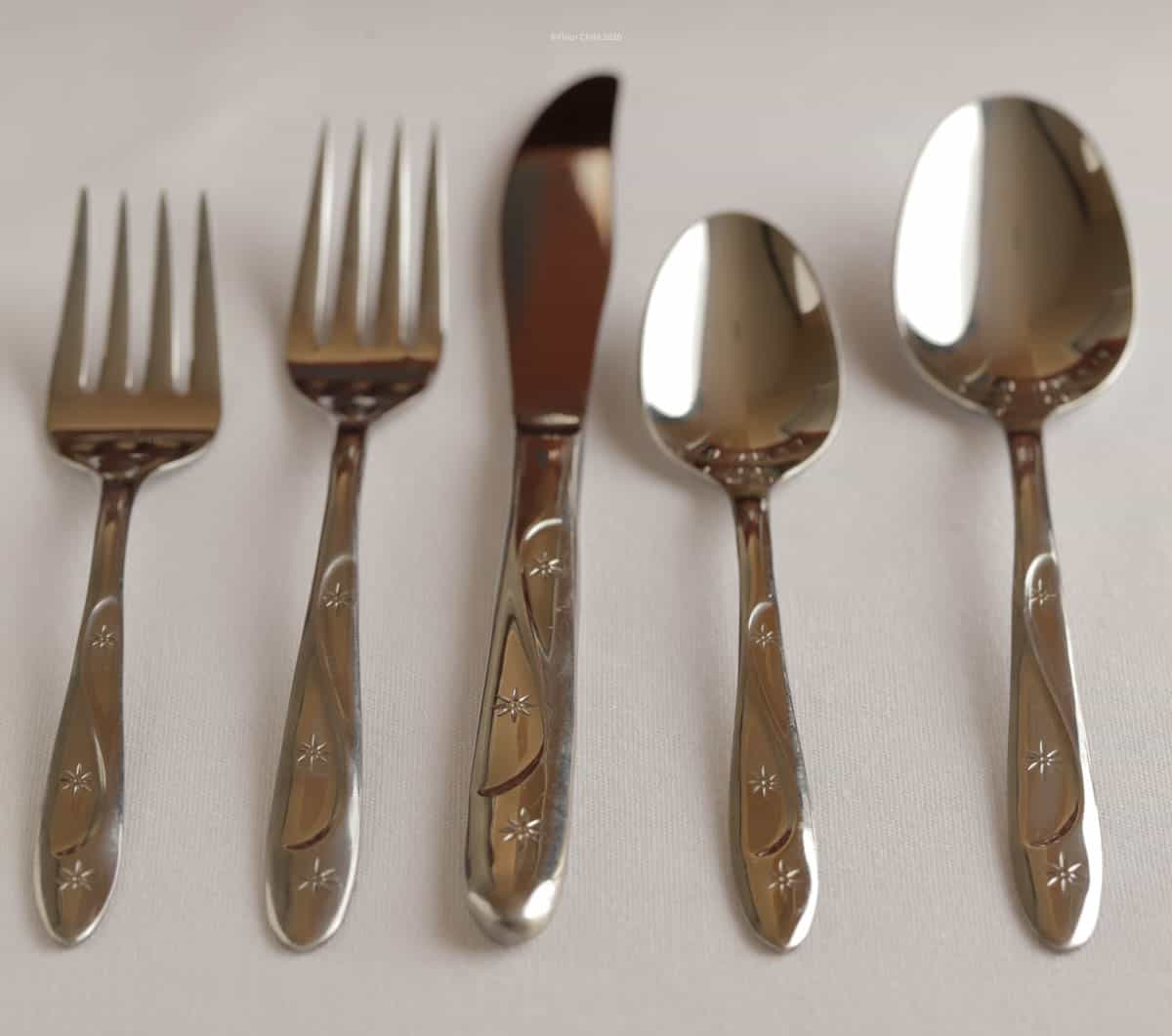 I was unable to find any specific information on the exact dates of manufacture or the original price of this product, but if I do uncover anything I will update this page. If you have information you can share, we would love to hear from you. In the meantime, we are enjoying using this iconic mid century flatware set in our food photography, and occasionally at our dinner table as well!