Even though it shares a name with another famous cocktail, the Corpse Reviver #2 is a very different drink and is not just a variation on the original. It is delicious in its own right.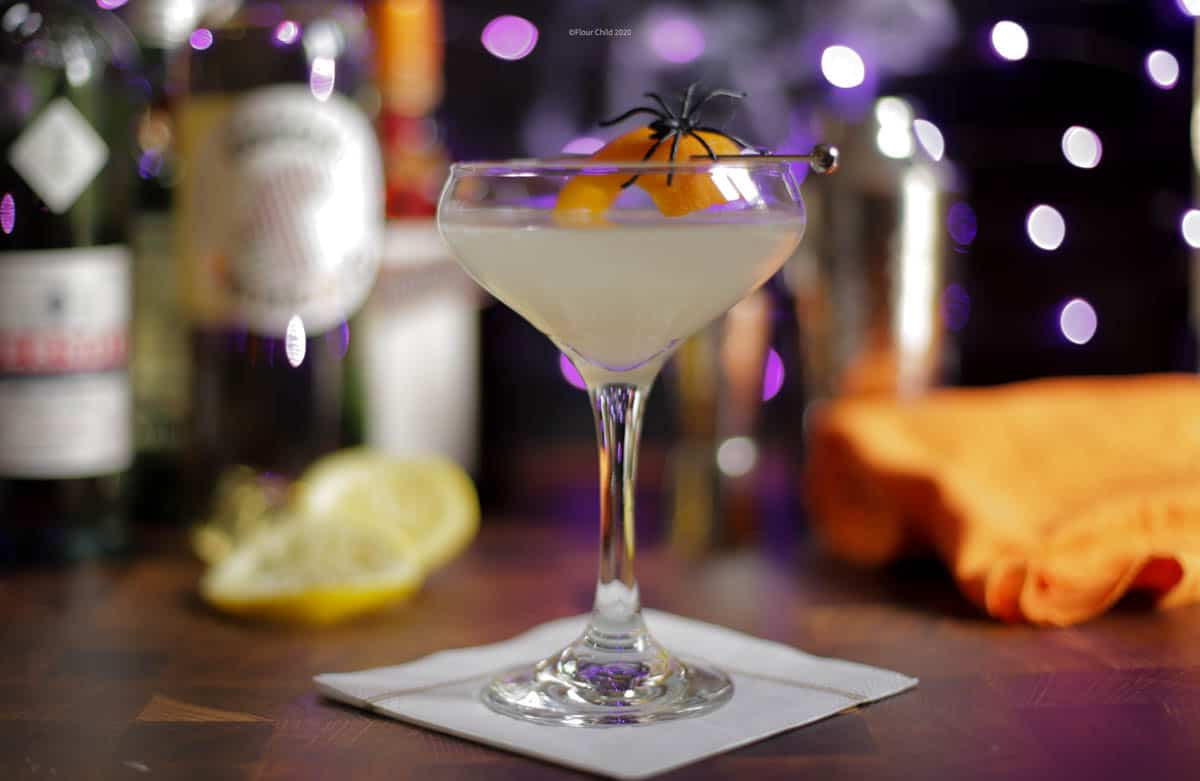 The Corpse Reviver #2 was Supposed to Cure a Hangover
Because it is fall, I have been writing posts with a Halloween theme. Last week I wrote about the Corpse Reviver cocktail to start things off. That drink is a brandy-based reviver cocktail. This post's subject is named similarly, but is a gin-based reviver.
Just the name alone makes the Corpse Revivers a good Halloween drink. However, this reviver is a great tasting cocktail regardless of time of year. I find that the absinthe gives it a sweet, candy-like flavor that makes it a wonderful cocktail that I'll add to my regular stable of drinks.
It's hard to believe, but these drinks were originally conceived to be hangover cures. Created in the mid-1800's in England, they were from the school of thinking, "hair of the dog that bit you". In other words, to feel better from too much alcohol the night before, you need even more alcohol the next morning. There was even a recommendation to not drink more than 4 of these at a time. Now that is some good advice!
Ingredients You'll Need
There are many opinions on which type of gin to mix this cocktail with. Some say to use a very 'juniper-y' gin, some say it is best made with a dry gin. There are those who recommend an Old Tom gin. I fall firmly into the dry gin camp and prefer something less botanical. I want my ingredients to mix nicely with one another and not have one overpower the rest.
Regarding the vermouth, I've always found Lillet Blanc to be overly sweet. So I've become a fan of Cocchi Americano for its light, herbal taste that still has a bite due to the quinine. I use it in several other cocktails such as the James Bond-inspired Vesper and it never disappoints. From what I've read, it's close to the old recipe for Kina Lillet that was changed in the late 1960's.
There are several ingredients needed to give the Corpse Reviver #2 its unique flavor:
Dry gin
Orange liqueur
Dry vermouth
Absinthe
Fresh-squeezed lemon juice
Tips for a Successful Corpse Reviver #2
This cocktail is not very difficult to make. Here are a few things to do to ensure your cocktail doesn't taste like something the "black cat" dragged in...
Absinthe is a unique liqueur that is not frequently used these days. However, you should do yourself a favor and invest in a good bottle. Don't buy a poor quality bottle to mix with, as they do not taste as good or mix as well as a reputable absinthe. Treat yourself to something nice like Pernod.
This drink should be served ice cold. So please do not stir it in a mixing glass unless you're prepared to stir for a long, long time!
Which Corpse Reviver do you prefer, 1 or 2? There are actually several more, but these are the best known revivers.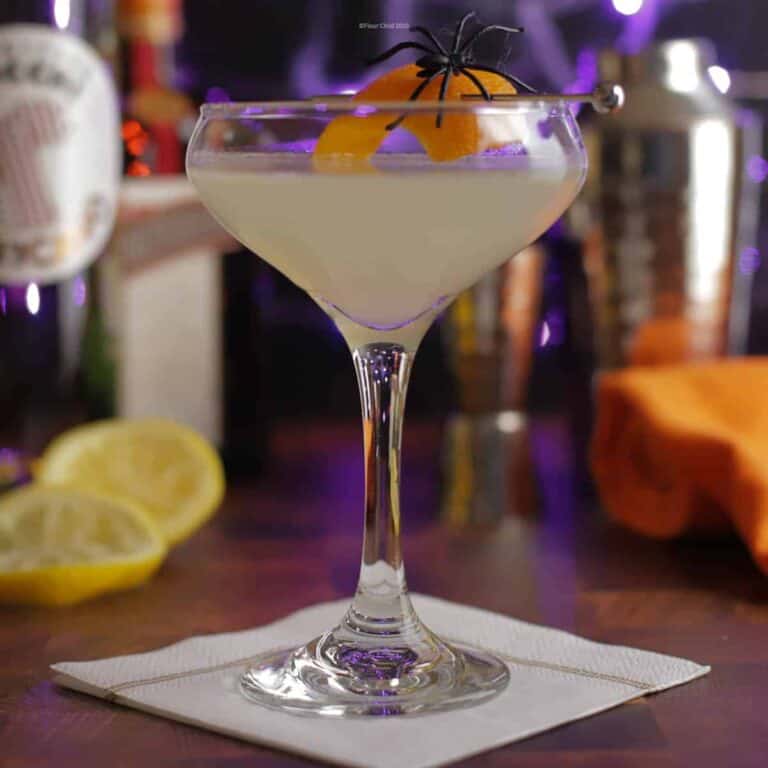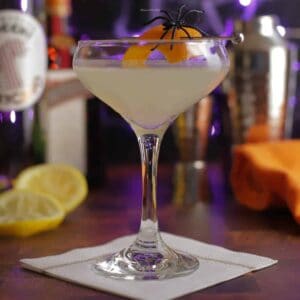 Halloween Cocktails: The Corpse Reviver #2 is Frightfully Delicious
This drink is a perfect Halloween cocktail because of its name and licorice candy taste.
Ingredients
1

Ounce

Dry Gin

1

Ounce

Cointreau

1

Ounce

Cocchi Americano

1

Ounce

fresh-squeezed lemon juice

½

Ounce

Absinthe
Instructions
Add one large scoop of ice to a cocktail shaker.

Pour in all ingredients and shake for 30 seconds.

Strain into chilled coupe glass.

Add an orange peel garnish--spider is optional!
Notes
I typically use a half ounce of absinthe because I think it stands up well to the other ingredients, but some find it a little over-powering. Feel free to experiment using less until you find a blend that works for you.
You can use Lillet Blanc rather than Cocchi Americano, but I think Cocchi Americano gives a more balanced less sweet taste to the drink.
Nutrition
Calories:
215
kcal
Carbohydrates:
12
g
Protein:
1
g
Fat:
1
g
Saturated Fat:
1
g
Polyunsaturated Fat:
1
g
Monounsaturated Fat:
1
g
Sodium:
4
mg
Potassium:
67
mg
Fiber:
1
g
Sugar:
10
g
Vitamin A:
2
IU
Vitamin C:
11
mg
Calcium:
4
mg
Iron:
1
mg