Franciscan Ware was earthenware produced in Southern California, and it led the way in mid century patterns and colors. They ranged from space age to modern, and also included some traditional favorites like their famous apple pattern.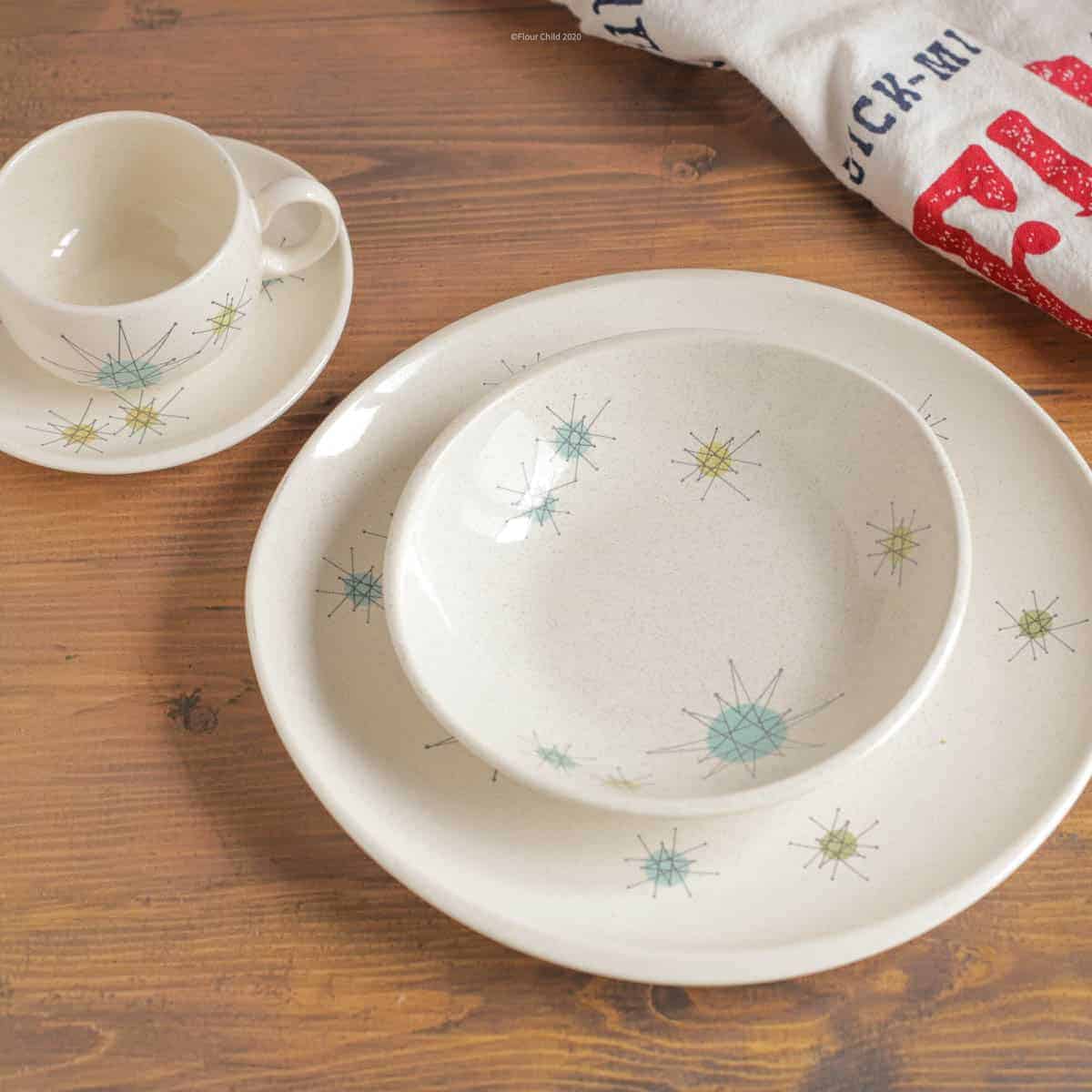 Franciscan Starburst became an Instant Classic
The highly collectible Franciscan Starburst dinnerware was originally produced in Los Angeles by Franciscan Ware, a division of Gladding-McBean & Company. Eventually Gladding & McBean sold the company, and that started a long trail of further sales and acquisitions that limited production. Some of their patterns are still being produced, but unfortunately Starburst isn't one of them. This pattern, with its zany shapes and colored dots, is sought after by mid century enthusiasts and is quite pricey when you can find it. We have a few treasured pieces, and the bowl pictures below is one of our favorites.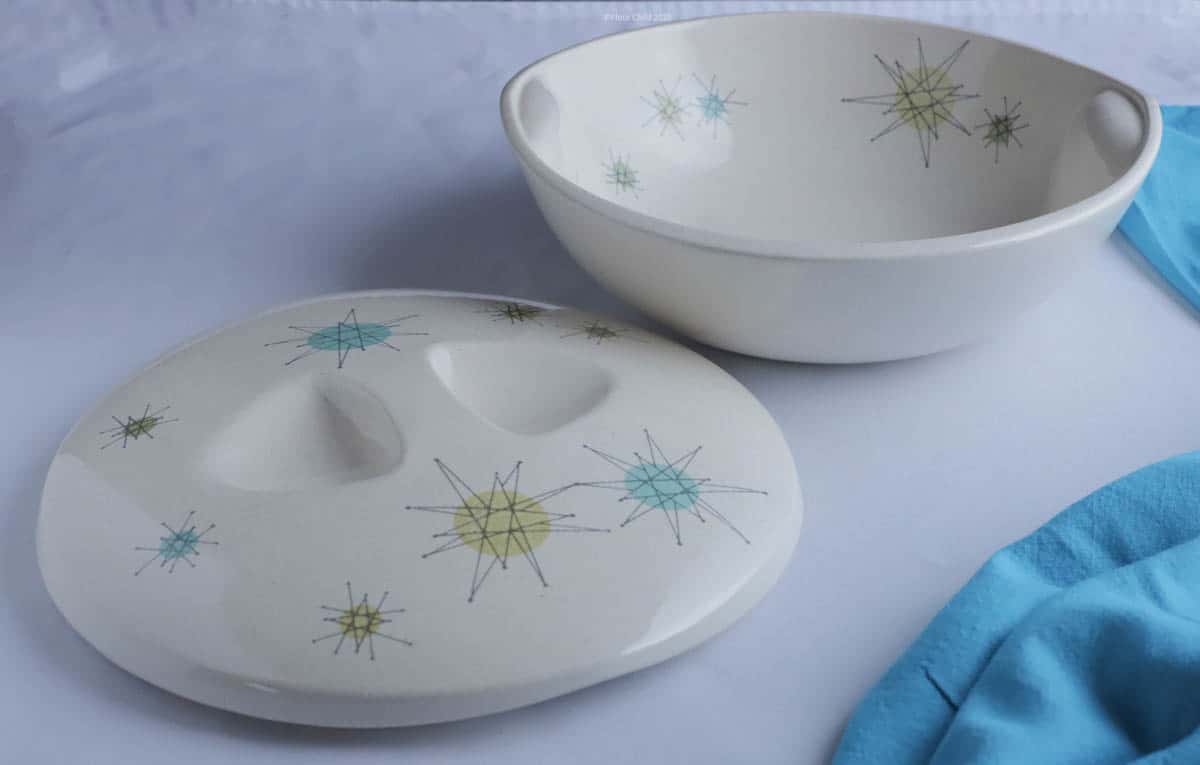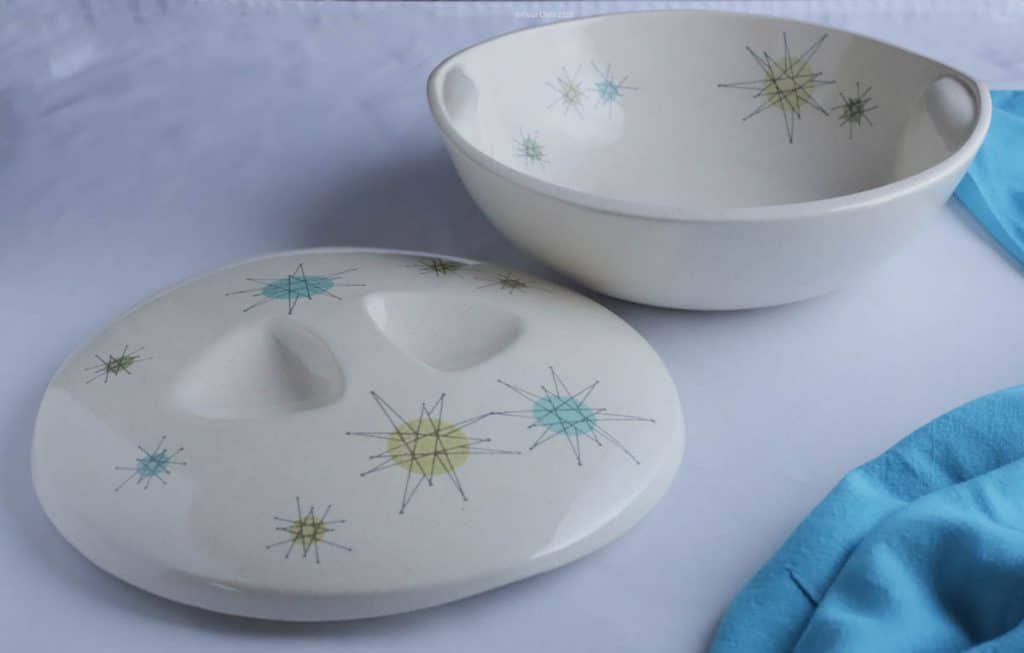 An instant hit, Starburst was a departure from the usual flowers and colors of the dinnerware designs of that time. The pattern exemplified the prosperity and exuberance of post-war America much the same way as tail fins on cars did. It also hinted at atomic power, which influenced designs for cars and even appliances.
Whimsical and Spacey Dinnerware is a thing?
I personally was not aware of mid century dinnerware as a 'thing'. Then last February we attended Modernism Week in Palm Springs. If you're not familiar with Modernism Week, then do yourself a favor and head over to their site. It's a week-long festival of all things mid century. It offers art and architectural tours, exhibits, lectures, and best of all -- SALES! Evenings are spent enjoying cocktail parties and mid century fashion shows at famous homes previously owned by notable stars such as Frank Sinatra and Elvis Presley. Chat with experts while sipping a cocktail and enjoying the glorious Palm Springs weather!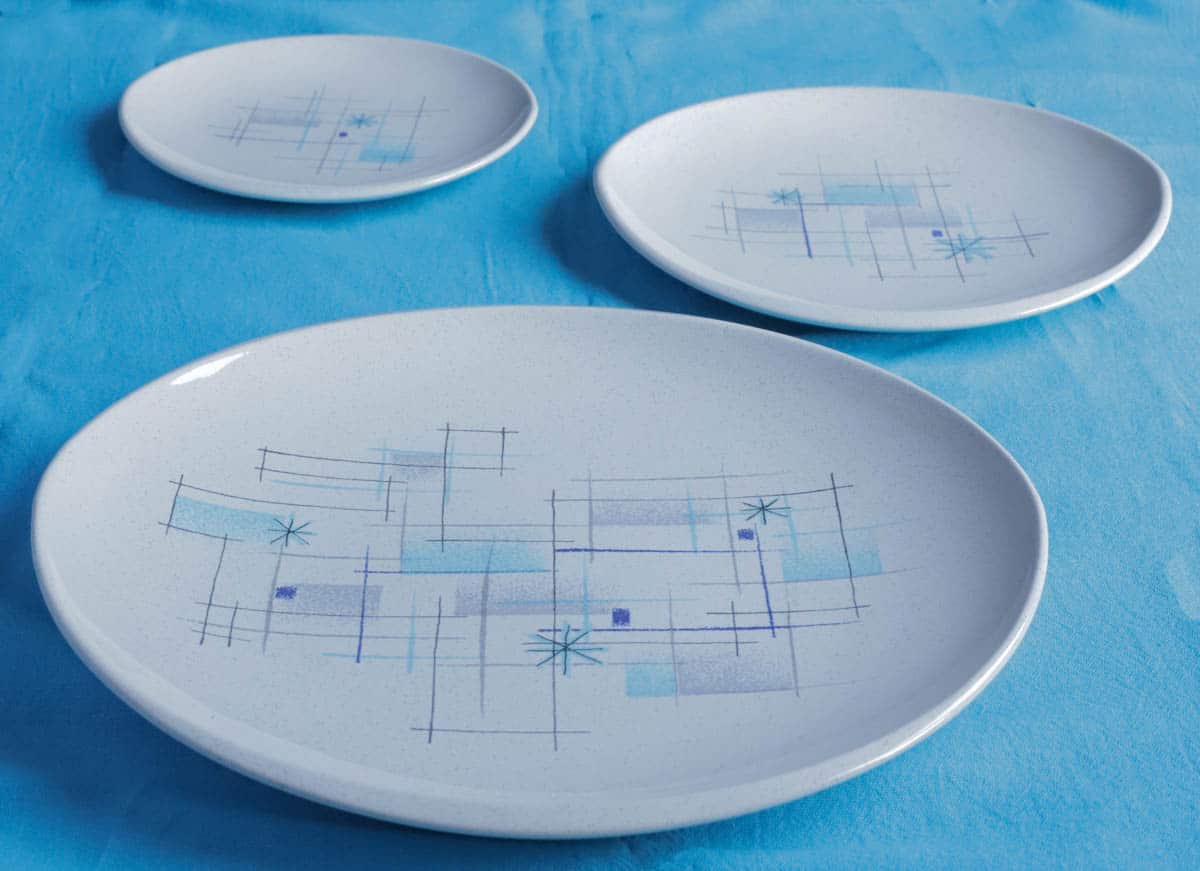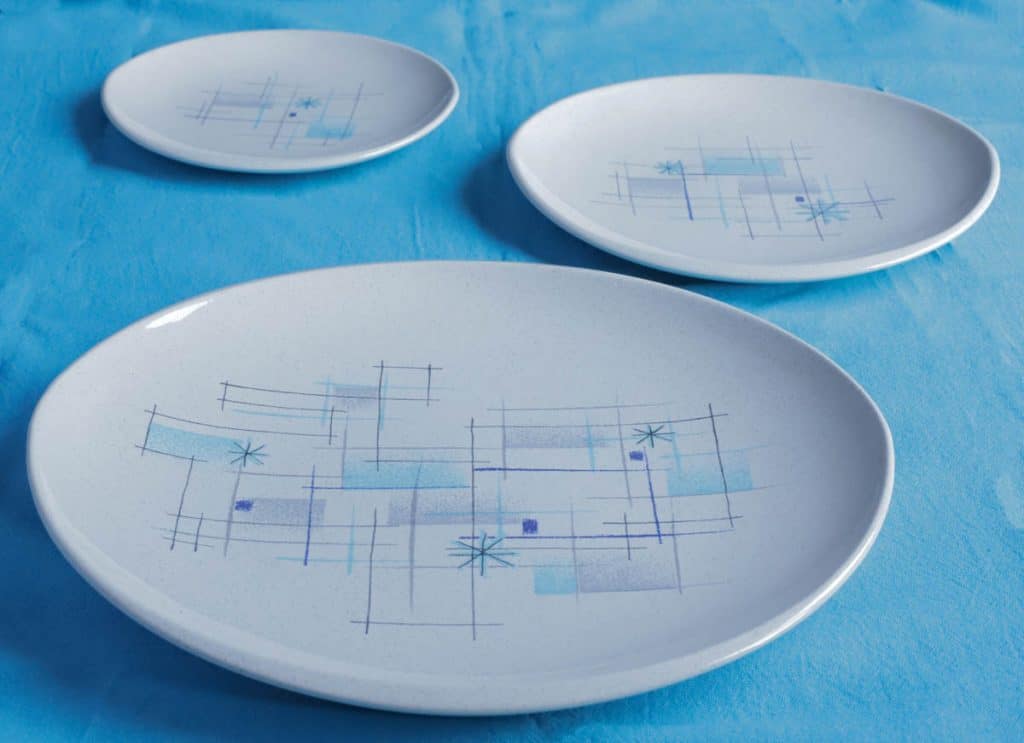 One of the events Nancy signed us up for was a small exhibit on dinnerware. With really no expectations of what that session would hold, we wandered into the Library building where it was held and were the first ones in. There, an expert walked us through a portion of his collection and explained the design, manufacturing and use of several different types of dinnerware. I had a blast! It was fun looking at the various patterns and learning how mid century dinnerware really changed things in that industry. This was the first time that style really played a role in what people bought and used in the kitchen. Yes, it had to perform well, but how did it look? Those and many new questions were now normal.
Gone but certainly not forgotten
Once the 70's came along, many of these ultra cool dishes were well worn and either discarded or put into storage where they sat and gathered dust. Several years ago that began to change thanks to enthusiasts like us. You can still find some pristine examples out there at flea markets and antique stores -- and the hunt is half the fun! Certainly eBay has many listings for Starburst, but that kinda takes some of the fun out of the hunt of finding that missing piece.
Do you have any Franciscan Ware in your collection? What's your favorite pattern or piece?