The fresh, minty flavor of the Stinger classic cocktail makes it appropriate both as a before-dinner cocktail or after dinner digestif.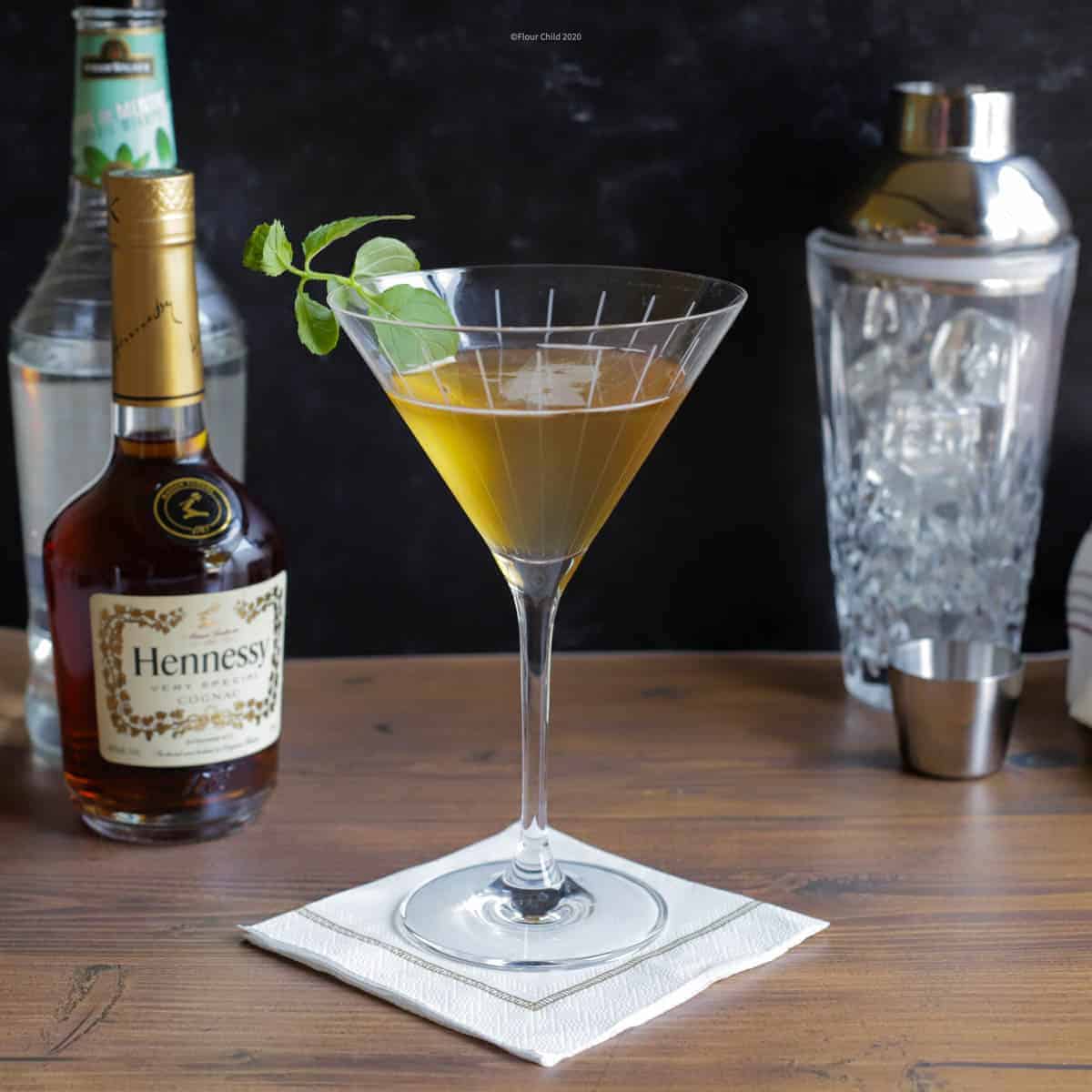 Humble beginnings produce a minty fresh classic
This classic cocktail has a long and somewhat controversial history. When it was first popularized in the late 1800's folks weren't sure if it was a cocktail, or pre-dinner drink or a digestif, after-dinner drink. Its simplicity and minty fresh flavor helped it overcome any objections. It's said that it really came on strong during prohibition in the 1920's, since the strong mint liqueur helped hide some really bad tasting illicitly or cheaply produced spirits. It continued to be a popular drink into the mid century period where people now accepted it as a cocktail or an after dinner drink with no arguments. Like tail fins on cars, it faded out in the 70's and hasn't really made a comeback—yet!
My experience with the Stinger cocktail
This drink caught my attention through a friend, Ron, that always ordered it when he was in Chicago for business. We'd meet for dinner after a long day of buying inventory for our retail stores—a story for another post. We'd go to a great Italian restaurant and he'd regale us with business stories from back in the old days. We followed a ritual of sorts -- every time we ordered drinks (a Manhattan for me, natch,) he would order a Stinger and ask if they knew how to make it. The server would of course say "yes," and proceed to bring out the wrong thing, which drove him nuts. Seeing as how there are only two ingredients in this drink, it should not have been that hard. But bartenders were not too familiar with it because few people were still ordering them.
My friend was a bit older than me and definitely had been drinking this cocktail for years. He was sticking with it even if it had fallen out of favor a couple of decades ago. Once he got the right drink with Creme de Menthe, the fun began and we'd all be in for a good night of food and friendship. When you think about it, that is the main job of a good cocktail—it sets the stage for an evening, like the opening scene in a good play, or a riff in a favorite song.
What you'll need
As mentioned before, this minty fresh drink is referred as a duo cocktail. That means it contains only two ingredients:
Spirit or Cognac
Liqueur or White Creme de Menthe
In this case it is Cognac, but a Brandy will do just fine as it is essentially the same thing. Brandy is not produced in the Cognac region of France but is otherwise the same thing. Kind of like champagne versus sparkling wine.
Contrary to my friend's experience, this is a super easy cocktail to make and will result in a smooth, refreshing drink. Who knows, maybe you'll make some good memories with one or two.
If you've tried this drink, let me know what you think! If you like minty drinks, check out my recipe for another minty classic, the grasshopper.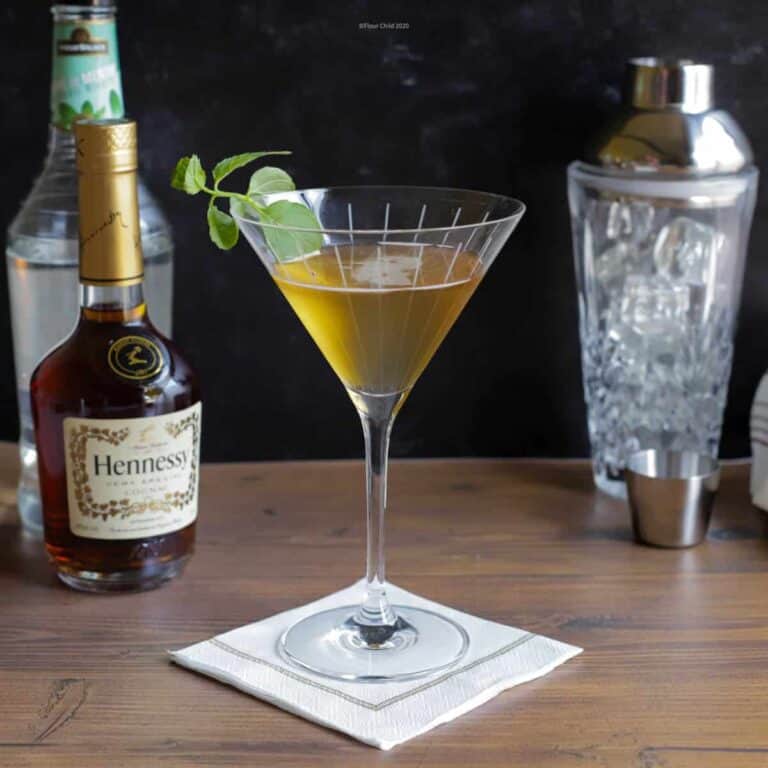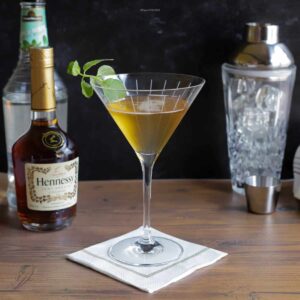 The Refreshing Stinger Cocktail
A cool, refreshing mid century cocktail that is good before or after dinner.
Ingredients
2

ounces

Cognac or Brandy

1

ounce

white Creme de Menthe
Instructions
Put two generous scoops of ice in a cocktail shaker

Pour Cognac and Creme de Menthe over ice

Shake for 20 seconds and strain into cocktail glass
Notes
You can also serve this cocktail in a rocks glass with crushed ice
Some folks prefer to use a cocktail mixing glass and stir the ingredients rather than shaking
Nutrition
Calories:
236
kcal
Carbohydrates:
12
g
Fat:
1
g
Polyunsaturated Fat:
1
g
Sodium:
2
mg
Potassium:
1
mg
Sugar:
12
g
Iron:
1
mg