Minty, creamy and smooth, the refreshing Grasshopper cocktail can be either an aperitif or a liquid dessert.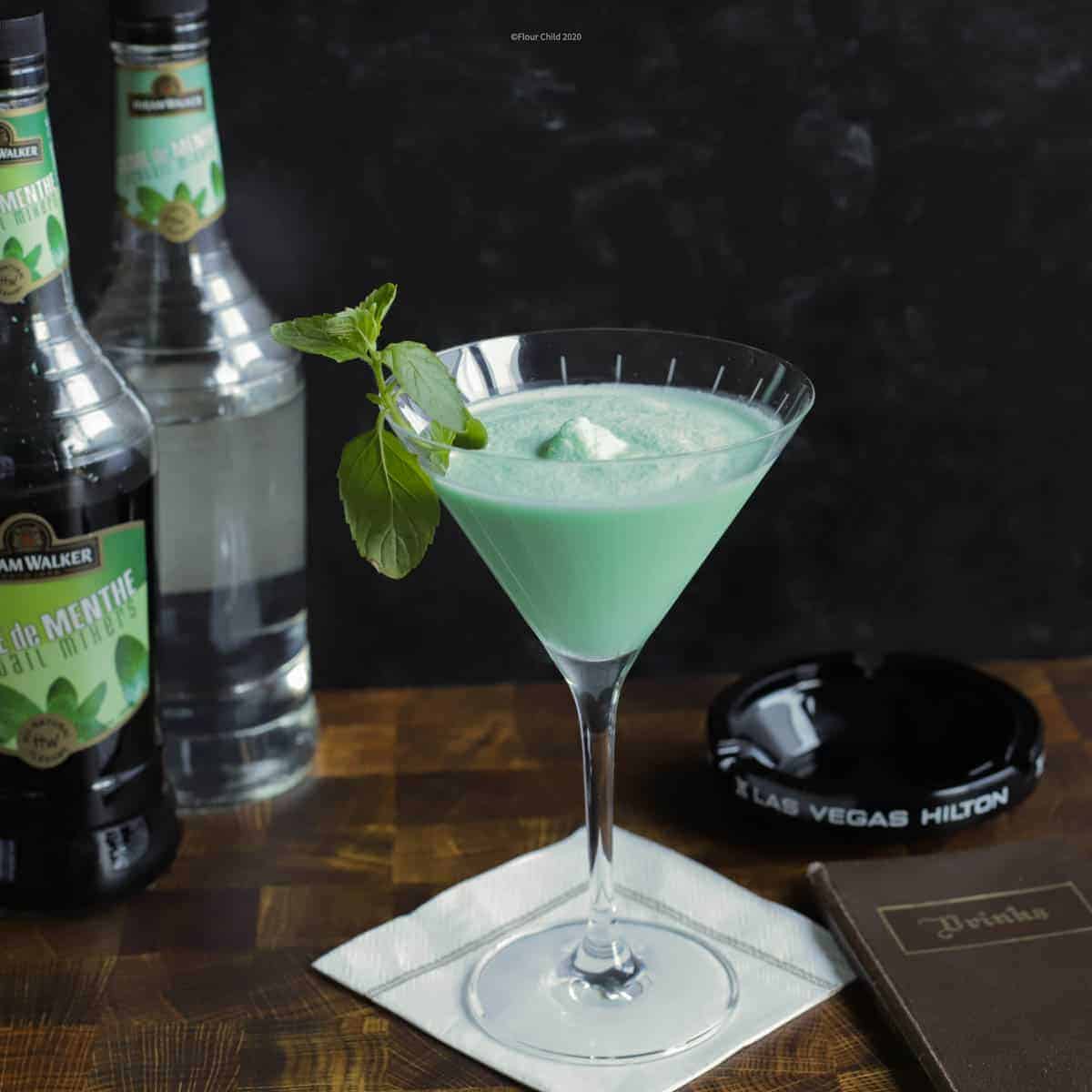 A happy accident cocktail
OK, a quick confession on this drink. It got on the list as an accident. While shopping for the ingredients to make the Stinger cocktail, Nancy drove all over town looking for the 'classic' creme de menthe liqueur. And by classic, I mean green. Very, very green. As it turns out, there are two types of creme de menthe, white and green. The stinger is made using the white one. Now we also had the green, so I needed to figure out how to use that, too. I poured some into a small glass to give it a taste. The color and smell made me unsure if I should drink it or gargle with it—it looked just like mouthwash. I took a sip and it was pretty tasty. I could tell that whatever I used it for would be a minty smooth cocktail.
Nancy recalled that back in the day her mom used to order a Grasshopper in restaurants, and she asked me to make her one. I did a little research and sure enough, the Grasshopper was a mid century staple cocktail. I whipped it up, and now it's one of her favorites.
A Southern charmer that is minty smooth
The Grasshopper gets it name from its green color. It is said to have started in New Orleans in the early 1900's and grew into a regional powerhouse drink in the South during the mid century period. My Wisconsin friends substitute ice cream for the heavy whipping cream to make it a really smooth summertime drink. Now that is decadent!
What you'll need
You'll only need three ingredients:
Creme de Menthe
Creme de Cacao
Heavy whipping cream
Some folks feel it's not strong enough, so they augment it with it a little vodka to make a Flying Grasshopper. But as an after dinner drink it works just fine as is.
Tips for success
A trick I learned when making these is to put it in a blender with ice. It whips up a very nice, refreshing minty smooth drink that is perfect for a hot summer night.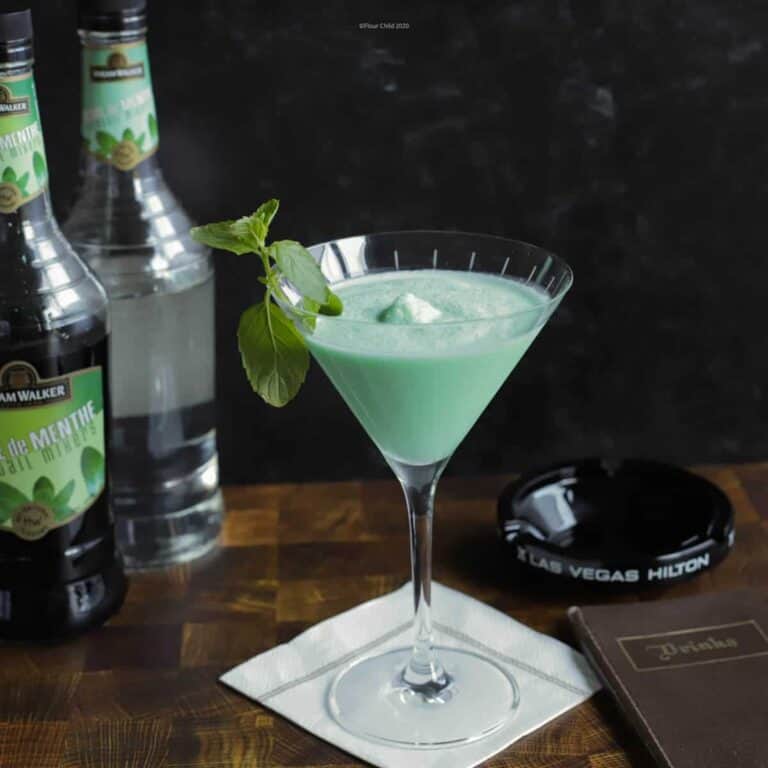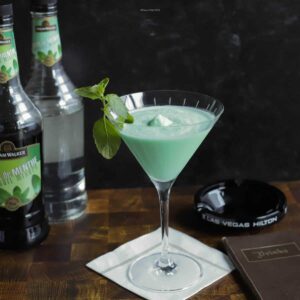 Grasshopper Cocktail
A frozen fun summer cocktail that is link drinking one of those green after dinner mints!
Ingredients
1

oz

Creme de Menthe liqueur

1

oz

Creme de Cacao liqueur

1

oz

Heavy whipping cream
Instructions
Put two generous handfuls of ice cubes into a blender

Pour Creme de Menthe, Creme de Cacao and heavy cream into the blender

Pulse to crush ice and mix thoroughly

Pour into a cocktail glass and garnish with fresh mint
Notes
Go ahead and add some vodka if you want a drink with more kick to it
If you do not have a blender handy, just shake with ice to chill and froth
Nutrition
Calories:
301
kcal
Carbohydrates:
28
g
Protein:
1
g
Fat:
11
g
Saturated Fat:
7
g
Polyunsaturated Fat:
1
g
Monounsaturated Fat:
3
g
Cholesterol:
39
mg
Sodium:
12
mg
Potassium:
21
mg
Sugar:
20
g
Vitamin A:
417
IU
Vitamin C:
1
mg
Calcium:
18
mg
Iron:
1
mg