Produced by Metlox Pottery in Southern California, the Monterey line of mid century dinnerware offered a laid back, practical style in wonderful speckled colors.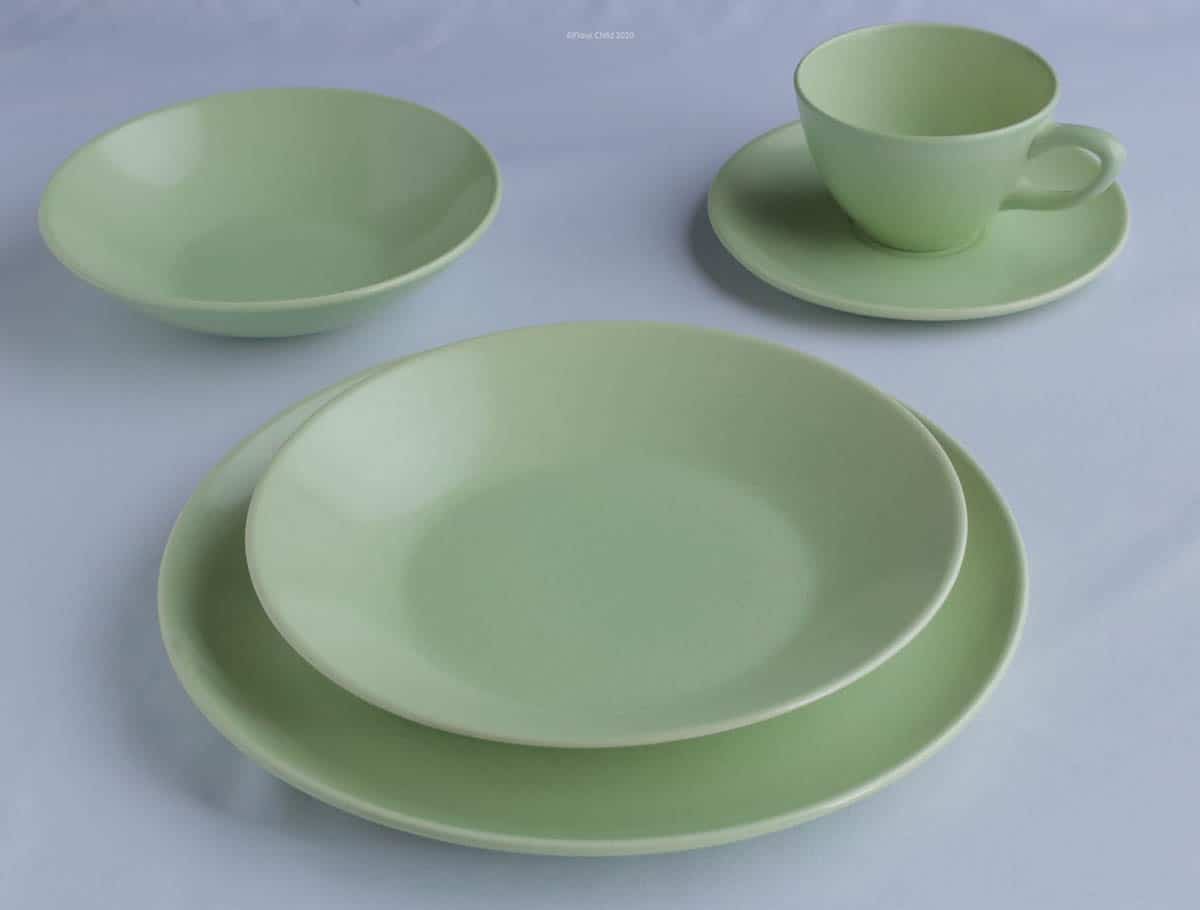 I've always been a fan of things that are functional, simple and just work. This line of elegant dishware falls into that category for me. It's not as whimsical and fun as Franciscan Ware patterns like Starburst or Oasis, but therein lies the beauty.
We attended Modernism Week in Palm Springs earlier this year and had the opportunity to learn more about mid century dishware from an exhibitor there. He had set up part of his extensive collection for close-up viewing, and I found these dishes very intriguing. The collector admitted to not knowing much about the company that made them, including when or where they produced their products. He showed me his original boxes and they had absolutely no information printed on them! A missed opportunity for the Metlox company.
A little further digging reveals that there is not an exact record documenting the history of this line. According to expert collectors, "Monterey was produced by Metlox after they purchased molds and patterns from Vernon." The detailed explanation can be found at the Vernonware website under the "FAQ's."
Metlox Pottery was founded in Manhattan Beach in 1927 as a ceramic sign maker. In 1931 they began producing dinnerware, and in mid century they developed some modernist designs that became popular, especially with California families. Though they changed hands several times throughout the years and produced pottery items other than dinnerware, it is the dinnerware that remains the most collectible today.
Functionally Elegant: Monterey Mid Century Dinnerware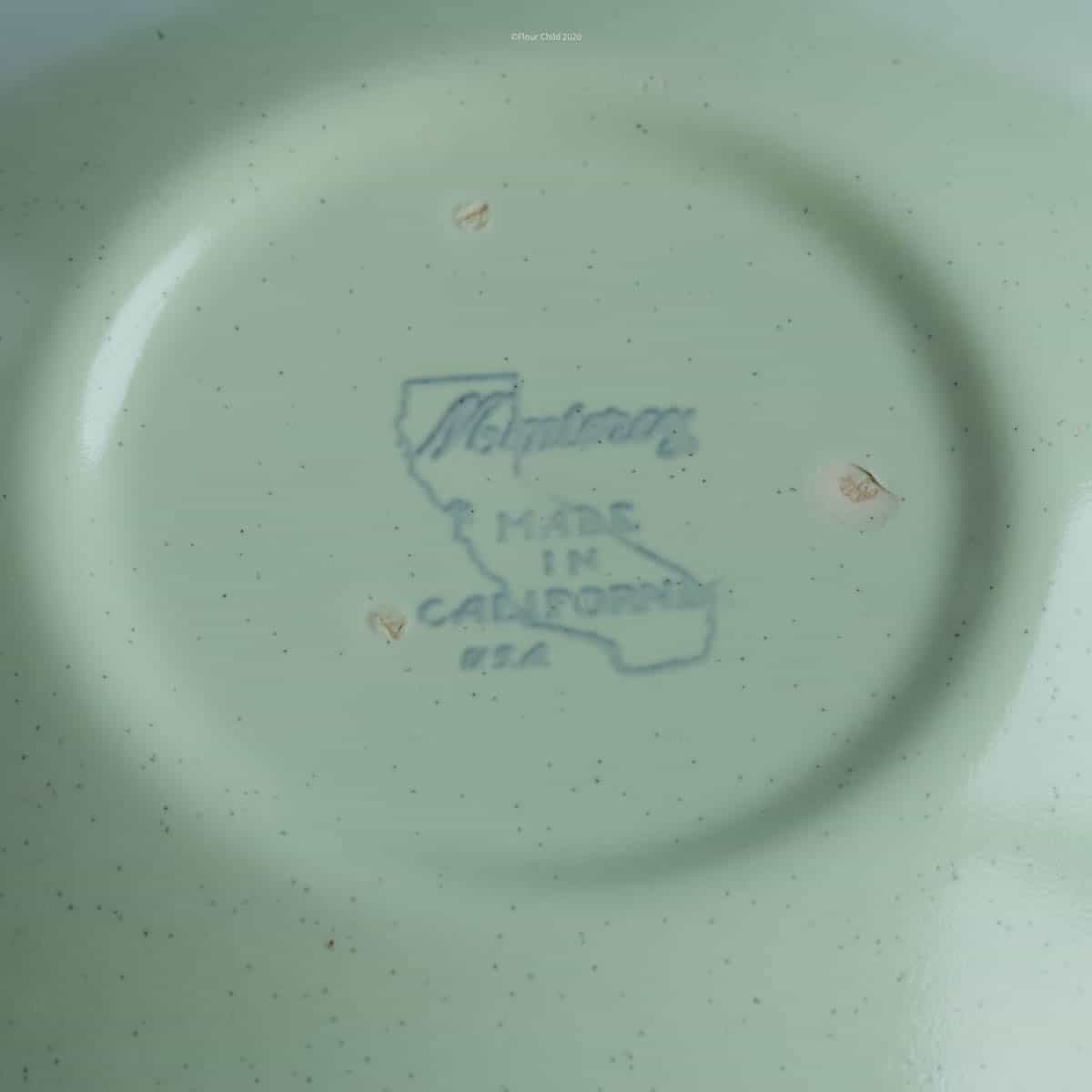 Monterey dishware was produced in several different pastel colors with slight speckles in the pottery. Some people collect one particular color, others collect mixed colors. They're fun to display either way. The first pieces we bought are green. As a transplant from the midwest, I love the state of California logo printed on the bottom of each piece. Some of them are pretty faded by now, but if you look closely you can see it.
These dishes are very delicate and chip almost just by looking at them. Unfortunately we've had a few online purchases arrive at our house in pieces. (Heartbreaking!) I wouldn't recommend them for everyday use and I'm sure they're not dishwasher safe, but we've been having fun with them for occasional meals. Some of you may have spotted some in a few of our food photos. We've used them in Kentucky Style Biscuits and Gravy and a few others.
After purchasing this lovely set we found a great deal on several of the robin's egg blue pieces which we were thrilled to add to our growing collection. Eventually we'd like to own a setting in each color that was produced, which in addition to these would include pink, black, and sand. We'll be on the lookout for them -- they are very hard to find, so we'll cross our fingers for a little luck.
We'd love to hear about your favorite dishware and see your photos. Please share!