The French 75 Champagne drink is perfect for ringing in a new year with family and friends. But be careful -- as the name implies, it packs the punch of a French howitzer!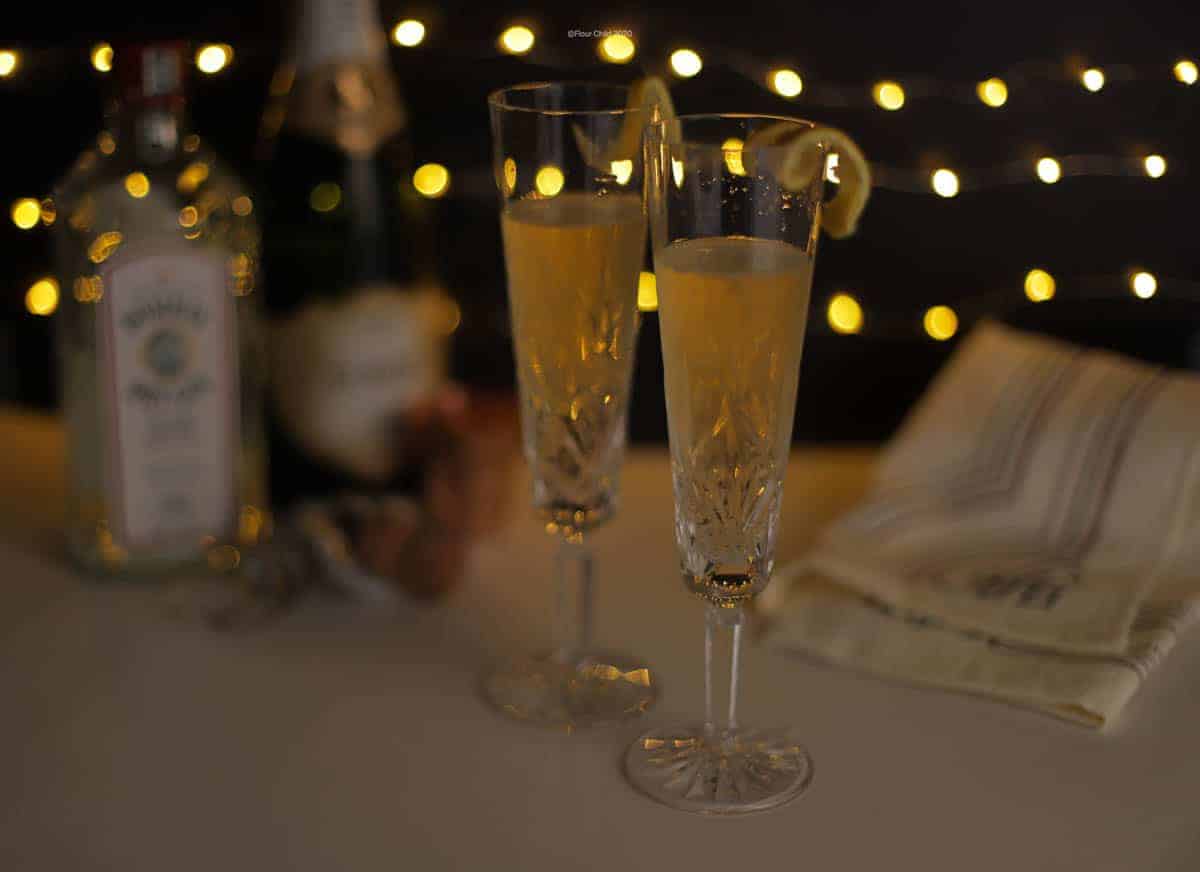 A Classic Drink from the World War One Era that Still Works Today
Many of the cocktails we write about don't have a clear history or inventor. The French 75 is an exception. It was created by Harry MacElhone at the New York Bar in Paris in 1915. It was probably inspired by the popular gin and Champagne cocktail of the mid-1860's. This drink was said to have a 'kick' as strong as a French 75 mm field howitzer, and that's how it got its name.
I always think of the French 75 and the Sidecar as similar era cocktails. They evoke both an elegance and a power that cocktails today don't often have. The French 75 continued to be a popular cocktail long after WWI, and made appearances in classic films such as Casablanca and even a couple of John Wayne movies.
This cocktail has become an alternative for other champagne-based drinks like the Champagne Cocktail and is often served to ring in the New Year.
Ingredients for a French 75 Cocktail
The star of this show is the Champagne but the supporting cast is equally important:
Dry gin
Lemon juice
Dry Champagne
Tips for a Successful '75
Here's a few how-to's for making this drink:
Chill your glasses and ingredients first.
Always mix with a good-quality Champagne. I prefer to mix with a good California sparkling white wine.
Use an Extra Dry or Brut Champagne to mix with. Otherwise you may end up with an overly sweet cocktail.
When do you drink a '75? Anytime? Or New Years Eve?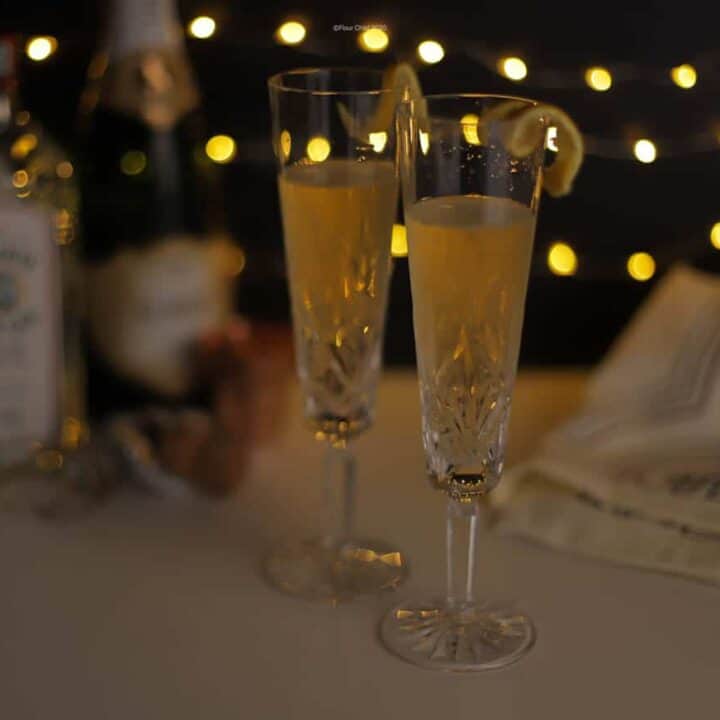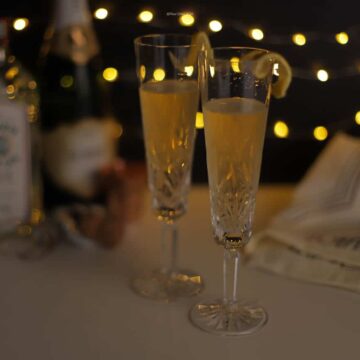 The French 75 is pure Elegance in a Glass
This turn of the century cocktail never goes out of style and is a great alternative to a Champagne Cocktail.
Ingredients
1

ounce

gin

½

ounce

freshly squeezed lemon juice

1-2

dashes

of simple syrup

2-4

ounces

of Champagne
Instructions
Add a scoop of ice to a cocktail shaker.

Pour in gin, lemon juice and simple syrup and shake for about 20 seconds.

Strain into a chilled Champagne flute and fill with Champagne.

Add a lemon peel twist for garnish.
Notes
Even though you are mixing, use a quality Champagne. The taste of inferior spirits will come through.
I prefer a dry or brut champagne, as it will pair better with the botanical gin.
You can substitute Cognac for the gin (but then you are getting close to a Champagne Cocktail)
Nutrition
Calories:
56
kcal
Carbohydrates:
7
g
Protein:
1
g
Fat:
1
g
Saturated Fat:
1
g
Polyunsaturated Fat:
1
g
Monounsaturated Fat:
1
g
Sodium:
8
mg
Potassium:
183
mg
Fiber:
1
g
Sugar:
2
g
Vitamin A:
1
IU
Vitamin C:
7
mg
Calcium:
11
mg
Iron:
1
mg