The Sidecar sweet and sour classic cocktail is a refreshing ride down memory lane. Try both the British and the French versions of this mid century favorite.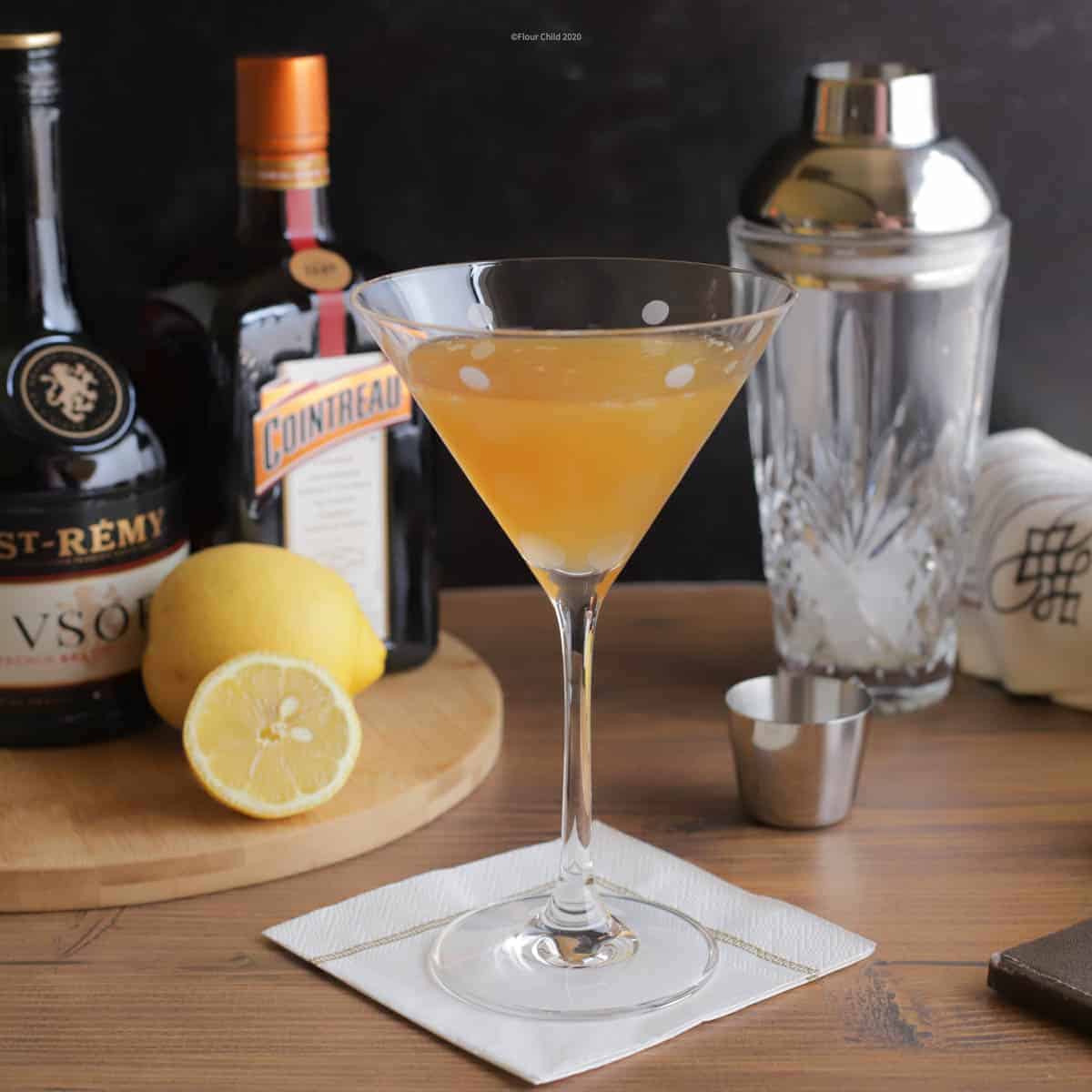 The drink's origin
The cocktail originated in either Paris or London after World War I. There is some lore around different types of army units adopting it as their group drink. The army scouts rode motorcycles, which in those days had a sidecar.
What you'll need to make a Sidecar Cocktail
Which bartender in which city you believe created the drink will influence how you make it. The French version has equal parts of all three ingredients, whereas the English version has more cognac. I've made them both ways and they're both delicious.
Ingredients Needed for a Sidecar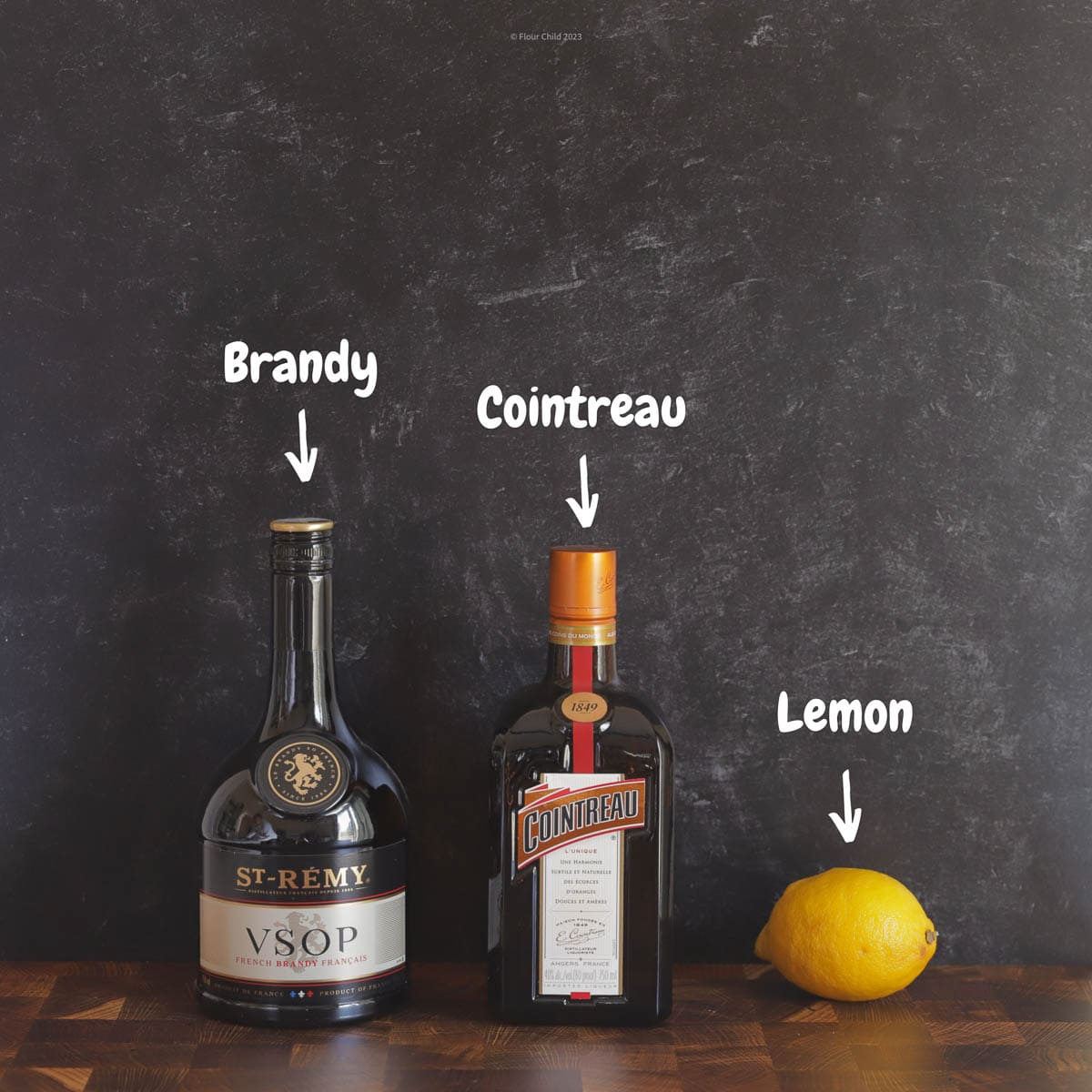 You'll only need a handful of ingredients to quickly whip this up:
Brandy
Orange Liqueur
Fresh Lemon Juice
How to drink it
I'd also be remiss if I didn't talk about which type of glass to use. This drink should be served in a cocktail glass because it is served with no ice. The reasoning is that the heat from your hand would warm it if you held it. Therefore, you want to hold it by the stem of a cocktail glass to keep your drink chilled longer.
Tips for success
Remember to do the following and you can't go wrong with this simple cocktail:
Use fresh lemon juice
Serve it in the proper type of glass
Unless requested, do not sugar the rim of the glass
Frequently Asked Questions
What does a sidecar taste like?
This cocktail is best described as sweet and sour. The lemon juice gives it a tangy flavor and the orange liqueur sweetens it up.
What do you think of the Sidecar? Let me know if this drink works for you.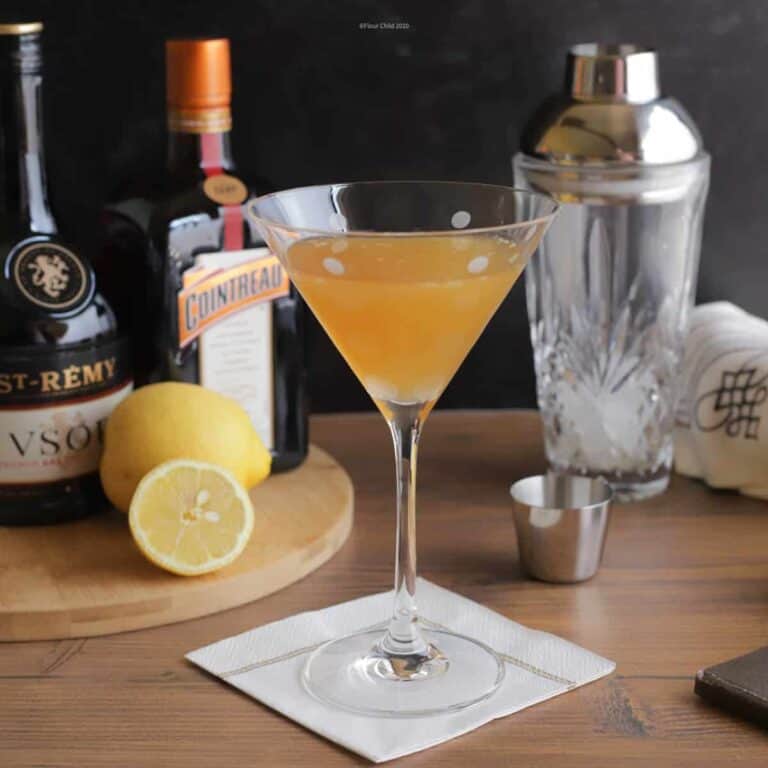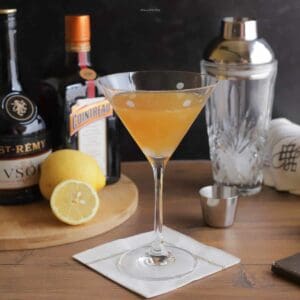 The sweet and sour Sidecar cocktail
A post WWI classic cocktail that came into its own in the mid century. This cocktail contains fresh lemon juice and orange liqueur that compliments the brandy with a sweet and sour refreshing taste.
Ingredients
2

oz

brandy

1

oz

Cointreau

1

oz

fresh squeezed lemon juice
Instructions
Fill your cocktail shaker with two generous scoops of ice, and pour in all of your ingredients.

Shake vigorously for a few seconds, then strain into a cocktail glass.

Add a bit of lemon peel for garnish. Sugar the rim if desired.
Notes
Use fresh lemon juice rather than bottled to ensure you have a drinkable cocktail.
To make the French version of this cocktail, use equal measures of each ingredient.
Nutrition
Calories:
225
kcal
Carbohydrates:
11
g
Protein:
1
g
Fat:
1
g
Saturated Fat:
1
g
Polyunsaturated Fat:
1
g
Monounsaturated Fat:
1
g
Sodium:
3
mg
Potassium:
39
mg
Fiber:
1
g
Sugar:
10
g
Vitamin A:
2
IU
Vitamin C:
11
mg
Calcium:
2
mg
Iron:
1
mg