Created by the legendary author Ernest Hemingway, Death in the Afternoon is a literary classic, and a great Halloween themed cocktail as well.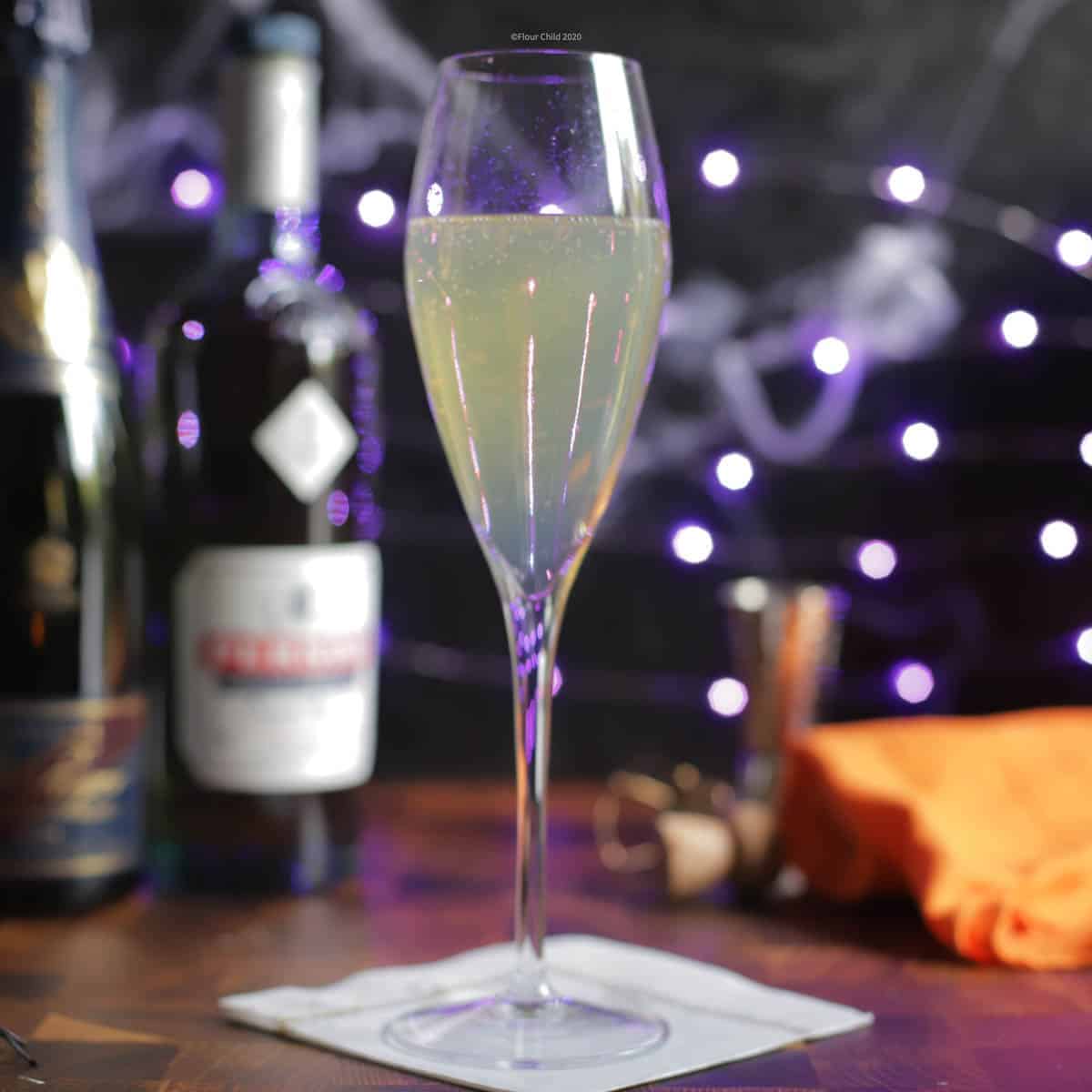 Death in the Afternoon will make you Comfortably Numb
Certain drinks just fit a 'moment' based on their name alone. Now that it's Halloween time, this cocktail always makes an appearance.
Hemingway was living in Paris when he came up with this cocktail. It shares the same name as one of his bestsellers, "Death in the Afternoon." Like other great authors, who invent drinks, he includes a written recipe for how to make it. The recipe was first published in a famous author's cocktail book called, "So Red The Nose, or Breath In The Afternoon." In it, Hemingway recommended the following directions:
"Pour one jigger absinthe into a Champagne glass. Add iced Champagne until it attains the proper opalescent milkiness. Drink three to five of these slowly."
I'd recommend using a little caution when following "Papa's" drinking directions because this cocktail packs a punch, and three to five of these in a single day will hit you harder than a Hemingway metaphor!
Ingredients Needed
This is another great duo cocktail, meaning that there are only two ingredients required to make it:
And that's it!
Tips for Success
Since there are only two ingredients, it's a pretty easy mix. However, there are a couple of hints that can make it a better drink.
Some 'tips' suggest adding the absinthe last and trying to 'float' it on top of the Champagne. But by the time it's poured and served, the ingredients are all mixed anyway, so I suggest sticking with Hemingway's directions.
Absinthe has always had an odd reputation. At one time it was said to be addictive or hallucinatory. In 1915, it was even banned in the U.S. and certain countries in Europe. Luckily it made a comeback and is enjoyed in many popular cocktails. But do yourself and others a favor and buy a name brand like Pernod. Yes, you'll pay more money for it, but the taste and even the look are superior to lower quality spirits.
Have you tried a Death in the Afternoon? If you like absinthe cocktails, try this Halloween cocktail too!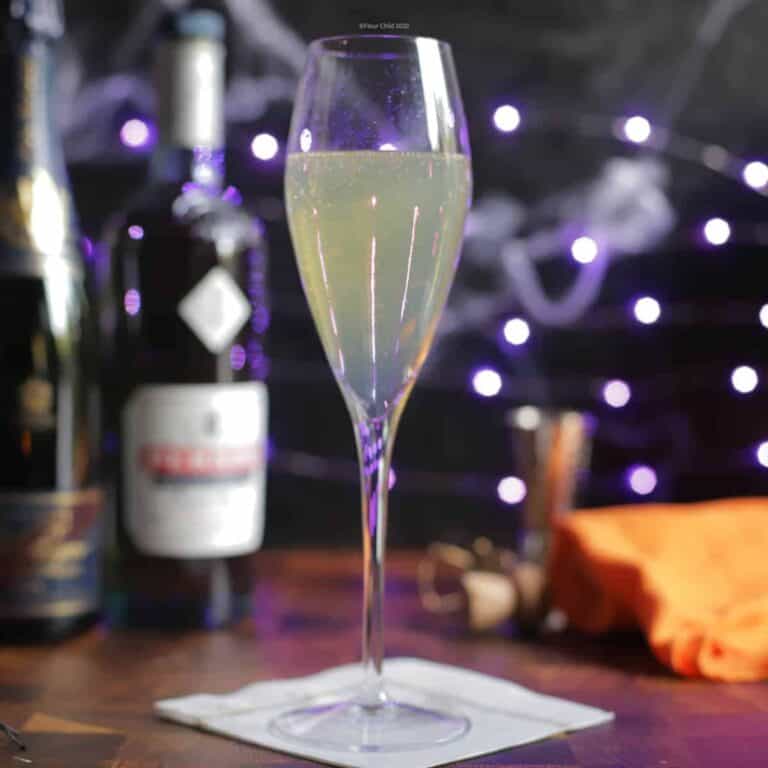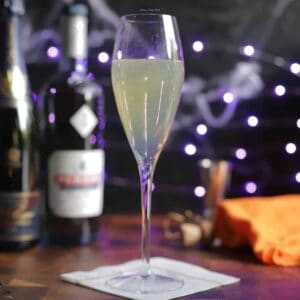 Halloween Cocktails: Death in the Afternoon is a Real Treat
This Ernest Hemingway cocktail is perfect for your Halloween Cocktail Party.
Ingredients
1

Ounce

Absinthe

3-4

Ounces

Dry Champagne
Instructions
Pour an ounce of absinthe into a chilled Champagne glass

Fill the rest of the glass with Champagne until the drink looks cloudy with a milky coloration
Notes
I only use an ounce of absinthe rather than the 'jigger' that Hemingway suggests in his recipe, because I find absinthe very overpowering in a cocktail. Feel free to add more or even reduce to suit your taste.
Ensure the Champagne is very well chilled.
Pick a quality absinthe such as Pernod, otherwise the drink will appear sickeningly green rather than have the cloudy, milky look that is intended.
Nutrition
Calories:
107
kcal
Carbohydrates:
1
g
Protein:
1
g
Sodium:
6
mg
Potassium:
75
mg
Sugar:
1
g
Calcium:
8
mg
Iron:
1
mg