This fabulous filet mignon steak and mushrooms in sherry wine sauce tastes as delicious as it looks. It is fast and easy to prepare, and its tenderness and flavor will leave your guests in awe.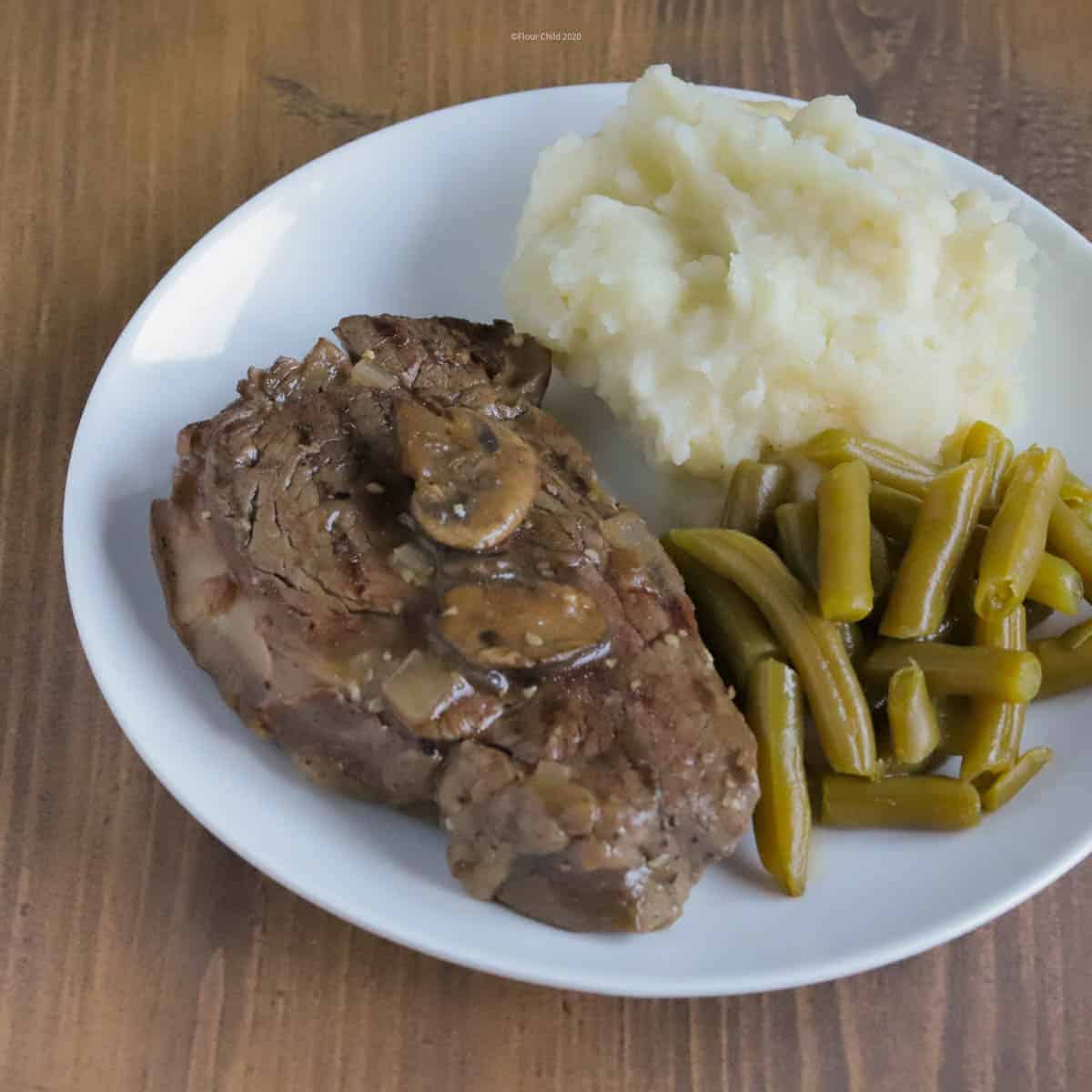 Did You Know There Are Literally Millions of Types of Steaks?
My dad was a butcher and owned a meat market in Chicago in his younger days, until large grocery chains put most mom and pop markets out of business. When I was learning to cook he taught me how to select and cut meats. I was surprised when he said that there are literally millions of types of steak cuts!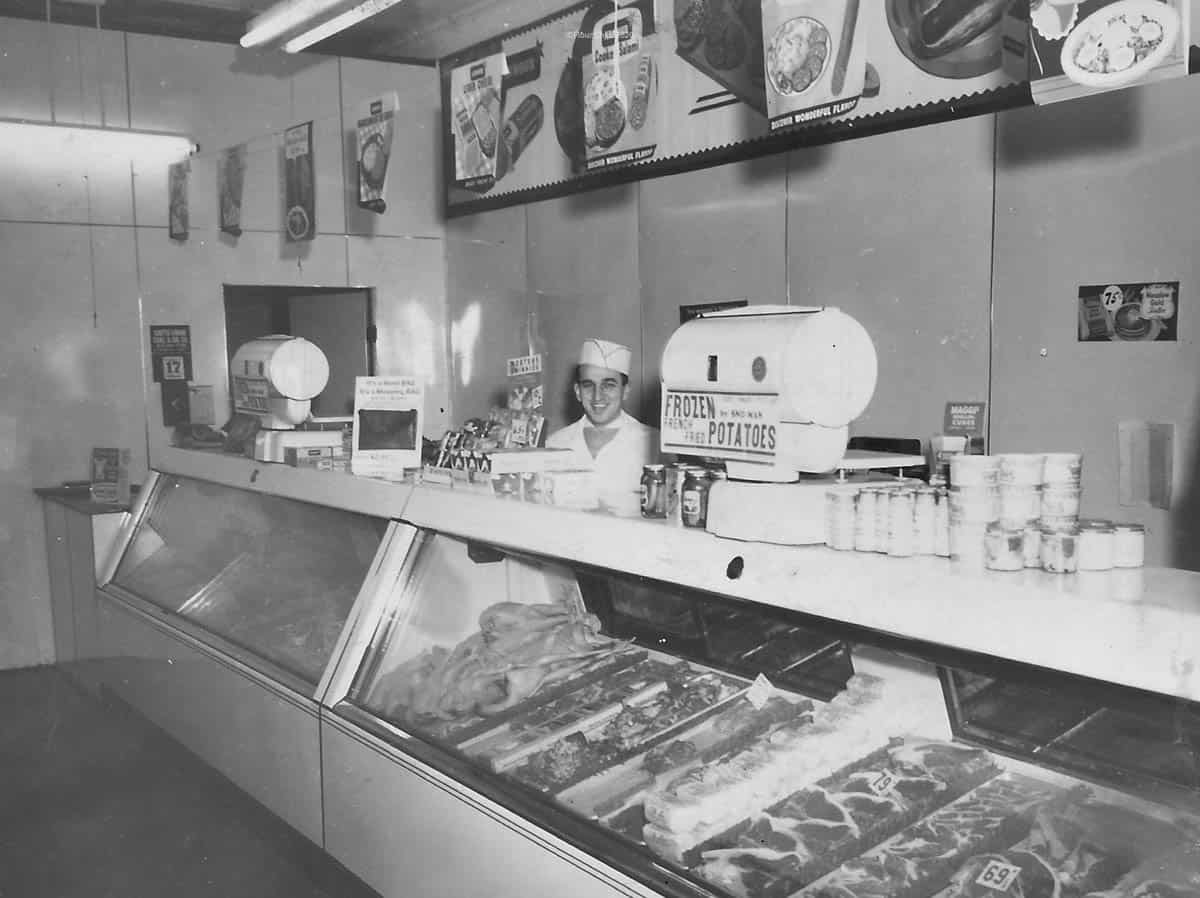 Some of the variables include the breed, gender, and age of cattle, the kind of feed they were raised on, the degree of marbling or fat, and the type of cut. One thing is for sure, the king of steaks is the beef tenderloin, from which filet mignon is made. Coming from the short loin, it is the most tender and least marbled cut of beef. Only about 2% of the animal makes up beef tenderloin, making it a rare and expensive cut. Therefore it is often thought of as a "special occasion steak," reserved for holidays and other celebrations.
Selecting Your Steaks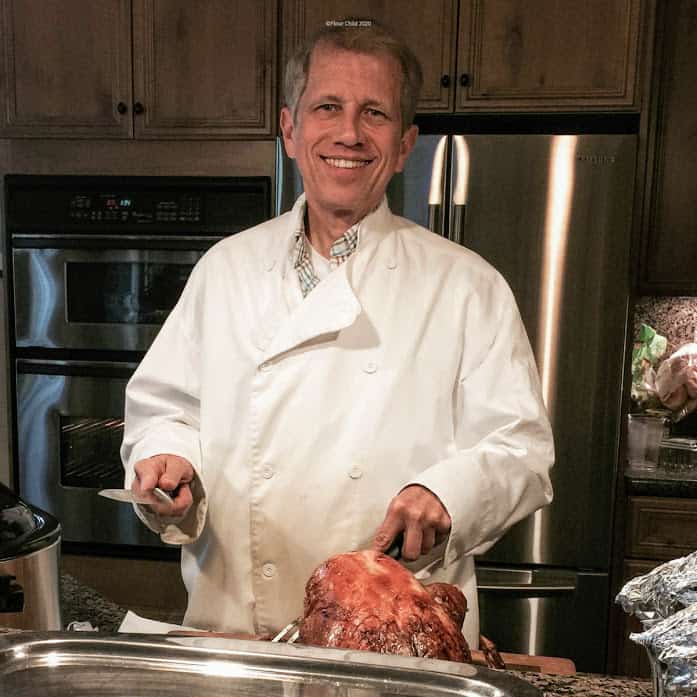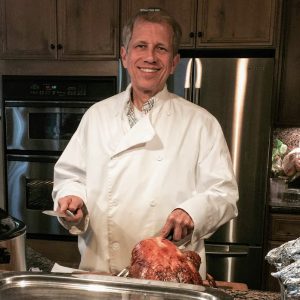 Now that my dad is gone, my brother Richard has taken over the holiday meat carving responsibilities. If you purchase a beef tenderloin roast, you will need to sharpen your knife to carve off individual steaks for this recipe. The nice thing about that is that you have complete control over the thickness and weight of the steaks. You will need evenly cut steaks, approximately one inch thick and weighing 4-5 ounces each. It's difficult to skillet-cook steaks properly if they are much thicker and larger than that. Since I usually make a maximum of 4 steaks when I cook this, I buy individual steaks from the meat counter. Some grocers are happy to work with you to get the thickness just right, others aren't. If you go to a meat market you'll probably pay a little more, but the butcher will make sure you get exactly what you want.
What You'll Need
Here's what you'll need to have on hand to cook filet mignon steak and mushrooms in sherry wine sauce:
Filet Mignon steaks
Salt
Pepper
Butter
Mushrooms
Yellow onion
Minced garlic
Beef broth
Cooking sherry
Cornstarch
A Few Helpful Hints
Remove steaks from refrigerator, salt and pepper them, then let them sit at room temperature for 15-30 minutes. This allows the moisture to evaporate, the seasonings to set in, and the temperature to stabilize for more even cooking.
Prepare your other ingredients while your steaks are sitting out. This dish moves along quickly, and it's much easier when you have all your ingredients measured, chopped, and ready to go.
Measure the temperature of your steaks with a meat thermometer inserted in the center to ensure correct doneness. Meat will continue cooking after it is removed from the heat, so take it off just before it reaches the desired temperature. Temperature chart: Medium rare (pink): 130-135 degrees, Medium (some pink): 135-145 degrees, Medium well (a little pink): 145-155 degrees, Well done (brown): 155-165 degrees.
Serving Suggestions
Mashed potatoes and fresh garlic green beans make perfect side dishes for this wonderful steak.
Print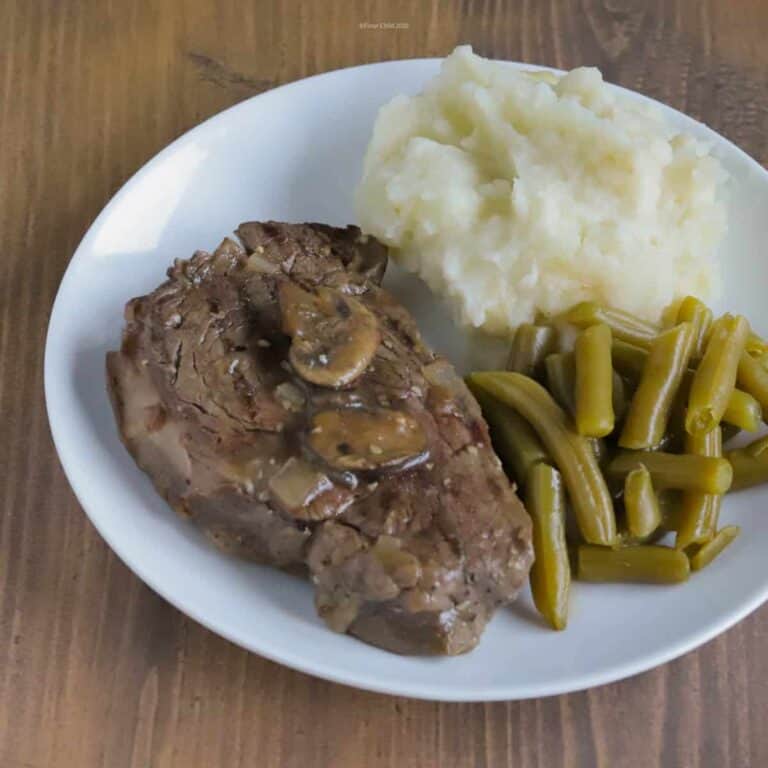 Filet Mignon Steak and Mushrooms in Sherry Wine Sauce
Author:

Nancy Blackstone

Prep Time:

20 Minutes

Cook Time:

12 Minutes

Total Time:

32 Minutes

Yield:

4

Servings

1

x

Category:

Dinner

Method:

Stovetop

Cuisine:

American
---
4 - 1 inch thick filet mignon steaks, roughly 4-5 oz. each
½ teaspoon salt
¼ teaspoon pepper
4 tablespoons butter, divided in half
6 oz. sliced fresh mushrooms
¼ cup diced yellow onion
1 clove minced garlic
½ cup beef broth
¼ cup cooking sherry
2 teaspoons cornstarch
2 teaspoons cold water
---
Instructions
1. Remove steaks from refrigerator, salt and pepper them, then let them sit at room temperature for 15-30 minutes.
2. In a large non-stick skillet, melt 2 tablespoons of butter over medium heat. Add steaks to pan; cook over medium heat for 4 minutes on each side or until meat thermometer inserted in center reaches desired doneness. Remove steaks from pan and cover with foil to keep warm.
3. Using the same pan, melt the additional 2 tablespoons of butter. Add the mushrooms, onion and garlic and saute for 3 minutes. Add the broth and sherry to the pan. Mix the cornstarch in 2 teaspoons of cold water and whisk into pan. Bring to a boil and cook for one minute, whisking constantly.
4. Return steaks to pan for 30 seconds, then remove to platter or plates for serving. Spoon mushroom wine sauce over the top of the steaks.  
---
Notes
1. If using minced garlic from a jar, use 1 teaspoon
2. You can substitute low sodium beef broth if you prefer
3. Make sure steaks are uniform in size and weight, and not more than an inch thick for even cooking
Keywords: Special Occasion Dinner, Beef Tenderloin Steaks, Steak in wine sauce, Holiday Meal, Valentines Meal