Smooth and creamy with a slightly spicy finish, Bourbon Eggnog is the perfect drink as the weather turns chilly and holiday traditions begin.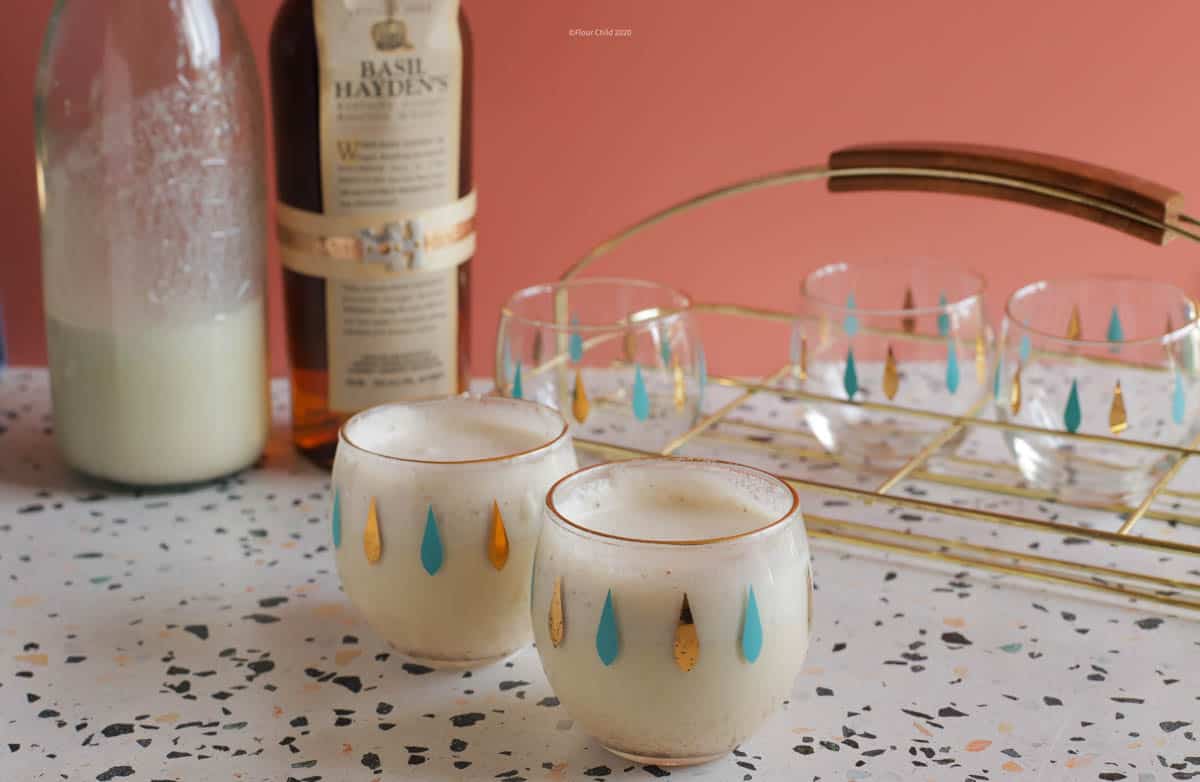 What on Earth is Nog?
Eggnog, like many drinks, has a very cloudy origin story. It is said that eggnog may have been created in the mid to late 1700's. It was a favorite in taverns back in that era, and was a staple in colonial America. The word nog probably comes from the word "noggin," which referred to a small cup. Those small cups were used to serve rum, so it probably evolved from there. Eggnog was such a part of early American life that there's even a recipe from our first President, George Washington -- it's not very different from the one below, except the quantities are much larger. He wasn't a great leader for nothing!
Ingredients for Eggnog
Many recipes for eggnog are sized for a party or large gathering. In my family, we always made 'small batch' eggnog. After all, sometimes you just want to enjoy a seasonal drink or two while watching Christmas Vacation for the zillionth time, and you don't have a crowd to serve.
When selecting a spirit, some prefer a more spicy choice such as rye or rum. I go for the best of both worlds with a quality bourbon such as Basel Hayden's or Maker's Mark. A barrel strength bourbon will also give you a bit more spice. Experiment with your favorites to find a taste you like.
I see folks add whipped cream to their drink and insert cinnamon sticks, but I prefer the egg white version my dad made in the 1960's. Using egg whites adds a smoothness and silkiness similar to whipped cream. Egg whites also give a drink a bit more texture and thickness, and are commonly used in drinks such as the Whiskey Sour.
A Word About Egg Whites
Some people are nervous about using raw egg whites. Nowadays most chickens are vaccinated for salmonella to prevent transmission to humans. Be sure to buy fresh, cold pasteurized eggs that are Grade AA USDA certified and have no cracked shells. Thoroughly wash the eggs before cracking them to prevent any bacteria that might be on the outer shell from getting into the drink. This should ensure the safety of your drink, but if you have any concerns, check with your doctor.
Ingredients
Here's what you'll need to get into the holiday spirit:
Eggs
Sugar
Bourbon
Milk
Whipping cream
Nutmeg
Cinnamon (optional)
These are basic ingredients usually kept on hand during the holidays. So that makes it easy to whip up this drink when you're in the mood!
Tips for Successful Bourbon Eggnog
This is not a difficult drink to make, but it does require a bit more 'cooking' technique than home mixologists are used to.
Go easy on the bourbon until you taste it -- you can always add more
Use an electric mixer to whip the egg whites to the proper doneness
Allow about an hour for chilling if you like it cold
Which spirit do you make your Eggnog with? Rum? Rye? Or all the above like our first president used to do?!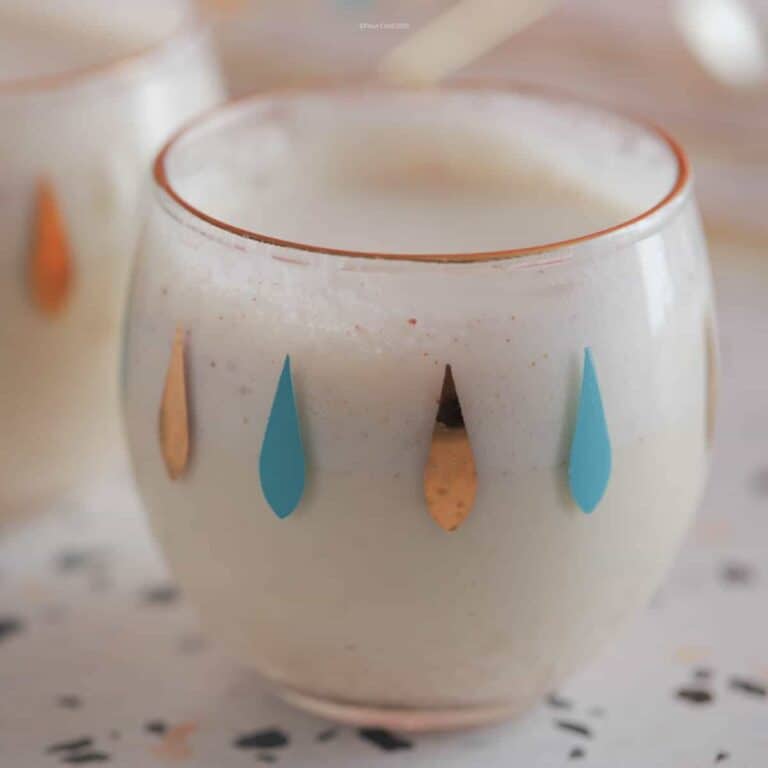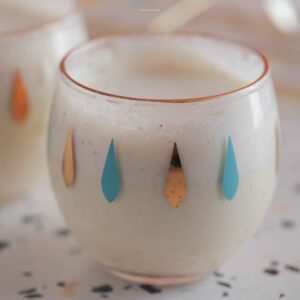 Bourbon Eggnog Is a Holiday Tradition
Smooth, rich, spicy eggnog is an American holiday tradition.
Ingredients
2

large

eggs

4

tablespoons

sugar

4-6

ounces

bourbon

10-12

ounces

milk

4

ounces

heavy whipping cream

¼

tablespoon

nutmeg

¼

tablespoon

cinnamon

optional
Instructions
Separate the eggs and place the yolks in a mixing bowl. Set the egg whites aside for later.

Add the sugar to the egg yolks and whisk until the mixture is thick and full.

Add the bourbon, milk and cream; whisking lightly as you go. Set aside.

Using a hand mixer at medium-high speed, whip the egg whites until they thicken in volume and form soft peaks. (When you turn your whisk or beater upside down, peaks form but soon melt back into themselves. The peaks do not hold for long.)

Fold the egg whites into the bourbon mixture, then gently whisk together to mix well.

Chill for at least an hour before serving. Serve in a roly poly or punch glass.

Garnish with a dusting of nutmeg.
Notes
Experiment with the spirit. I prefer bourbon, but feel free to use a rye or rum.
I gave a range for how much bourbon to use because I prefer a bit more, but others may not. So start off small and add more if desired. If you add more bourbon, you may also want to add a little more milk for the right consistency.
Mixed eggnog will keep in the refrigerator for 3 days.
Nutrition
Serving:
4
oz
Calories:
292
kcal
Carbohydrates:
17
g
Protein:
6
g
Fat:
15
g
Saturated Fat:
9
g
Polyunsaturated Fat:
1
g
Monounsaturated Fat:
5
g
Trans Fat:
1
g
Cholesterol:
139
mg
Sodium:
77
mg
Potassium:
154
mg
Fiber:
1
g
Sugar:
16
g
Vitamin A:
668
IU
Vitamin C:
1
mg
Calcium:
118
mg
Iron:
1
mg