The Martinez cocktail is said to have inspired the Martini and several other famous mid century drinks. It uses the best parts of two of my favorite cocktails, the Martini and the Manhattan.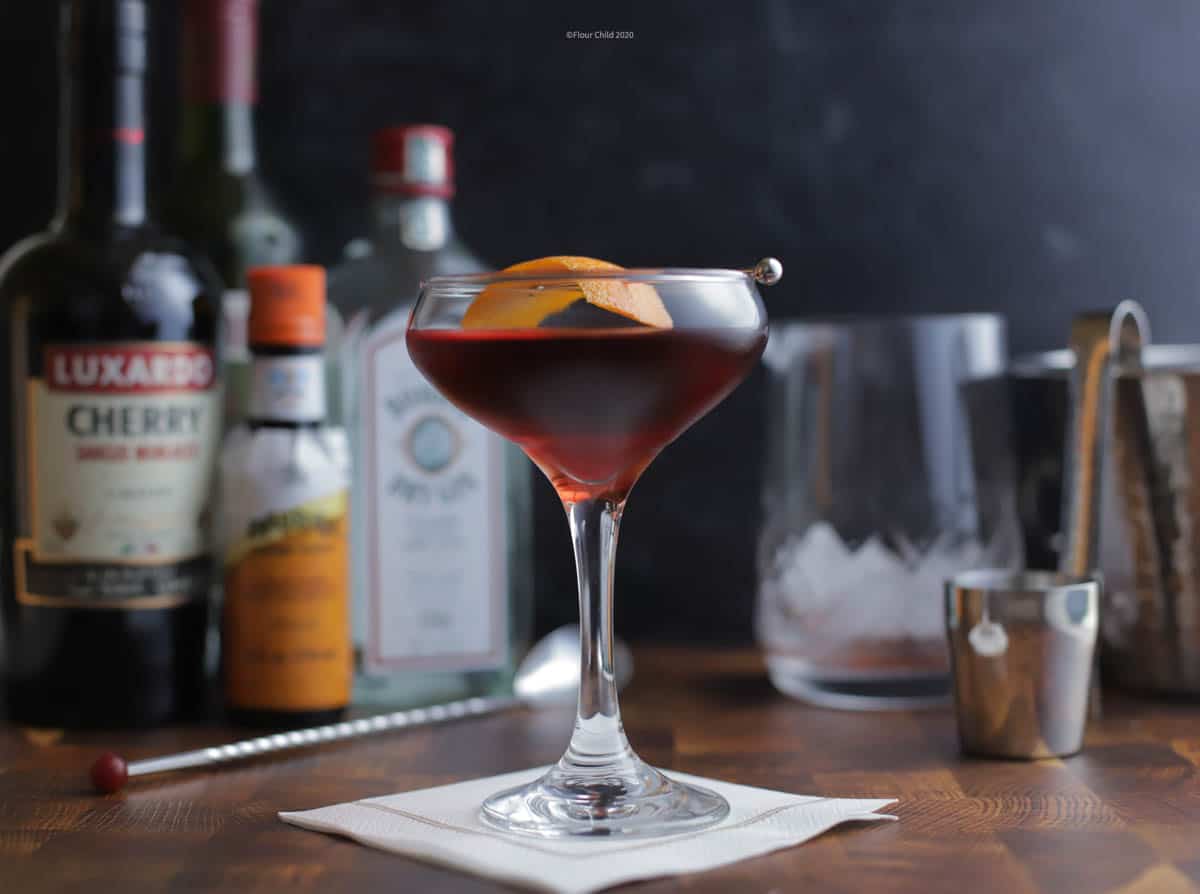 The 'Below the Radar' Classic
My regular bartender knows that my go-to cocktail is a Manhattan. I prefer it to be made with a wheated bourbon like Weller Special Reserve because I enjoy the sweetness of the drink. But he also likes to surprise me from time to time and introduce me to drinks I may otherwise not have tried. The Martinez is a good example. One night he served me a cocktail that looked like a Manhattan and tasted like a combination of a Martini and a Manhattan, but was somehow different.
I was surprised to learn that the Martinez had been around since at least the 1880's and inspired so many drinks, and yet I'd never even heard of it. It does not appear in Jacques Straub's Drinks book from 1914, either. So at some time this drink fell off the radar. But the drinks it is said to have inspired, like the Martini, have gone on to become very famous. Sort of like Carl Perkins--he originally wrote and sang 'Blue Suede Shoes,' but some other guy became famous for it.
Where did the Martinez Cocktail Come From?
There are a few legends surrounding this drink and who actually created it. Some say it has to do with people catching the ferry to the northern California town of Martinez, where cocktails were served. Another tale involves a miner who hit it big and ordered a special drink for the local bar crowd. The last story is of a bartender who tossed together some ingredients to satisfy a patron who ordered something he didn't have, and it became a hit! Regardless of how it got started, this gin-based drink is very satisfying, and has become the basis for other mixed drinks for good reason.
Cocktails Change Over Time
Like most cocktails, the Martinez has evolved and changed over time and has become a simpler drink to mix. Even the type of gin used to mix it has changed. Some experts suggest using a Dutch Genever or an Old Tom Gin as the base spirit. Those are great suggestions, but I prefer a Dry Gin like Bombay. It's crisp and refreshing and not too 'juniper-y,' and therefore doesn't overpower the other ingredients.
For vermouth, I prefer the French Dubonnet Rouge, which gives the drink a wonderful spicy flavor. For something different, I sometimes substitute Dubonnet for Cocchi Vermouth di Torino to make a Manhattan. Give it a try!
Lastly, my method for making a Martinez features Maraschino cherry liqueur rather than Curacao orange liqueur. I have become a huge fan of Luxardo Maraschino cherry liqueur -- it starts off tasting very sweet, and finishes with a wonderful nutty taste.
Ingredients for a Delicious Martinez Cocktail
You'll recognize the list of ingredients for the Martinez as parts of many other cocktails you probably already mix up.
Dry Gin
Sweet Vermouth
Maraschino Cherry Liqueur
Orange Bitters
Tips for Successful Martinez
This is not a complex drink to make, and keeping it simple will produce a quality drink.
Mix in a mixing glass with plenty of ice, using bar spoon to stir. Do not shake this cocktail since shaking will splinter the ice and make for a 'watered down' cocktail.
Garnish with an orange peel rather than a lemon. This gives the drink a smooth initial taste rather than a tart one.
Have you tried this drink with Genever? Let me know and I'll include that in a future update.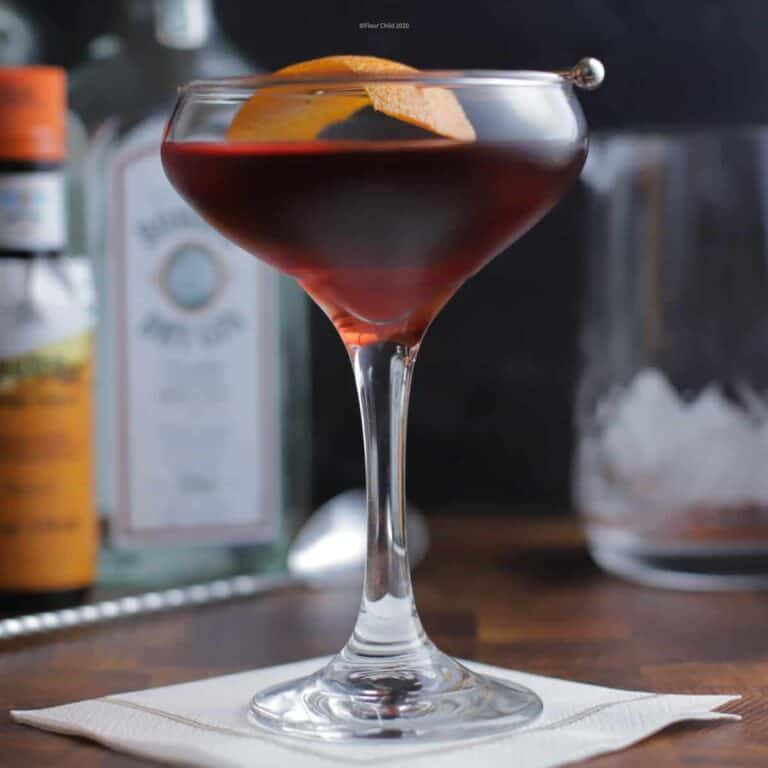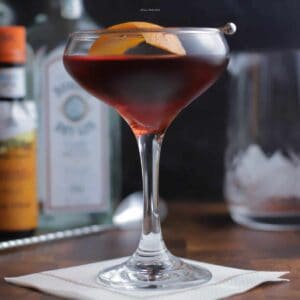 The Martinez Cocktail is the Best of Both Worlds
The Martinez cocktail contains the best of a Martini and Manhattan to create a wonderfully unique cocktail
Ingredients
1 ½

Ounces

Dry Gin

1 ½

Ounces

Sweet Vermouth

½

Ounce

Maraschino Cherry Liqueur

2

dashes

Orange bitters
Instructions
Place two scoops of ice in a mixing glass

Pour in all ingredients and stir for 30 seconds or until nice and chilled

Strain into a coupe glass

Add an orange peel for garnish
Notes
I use a little extra Cherry liqueur as a personal preference. Cut it in half if you find the drink too sweet.
Try substituting Angostura bitters instead of orange bitters for a different taste.
Nutrition
Calories:
179
kcal
Carbohydrates:
7
g
Protein:
1
g
Sodium:
1
mg
Potassium:
1
mg
Sugar:
5
g
Iron:
1
mg