The thirst-quenching Gimlet cocktail supposedly has its roots in British Naval history but has made appearances in classic noir books and films as well.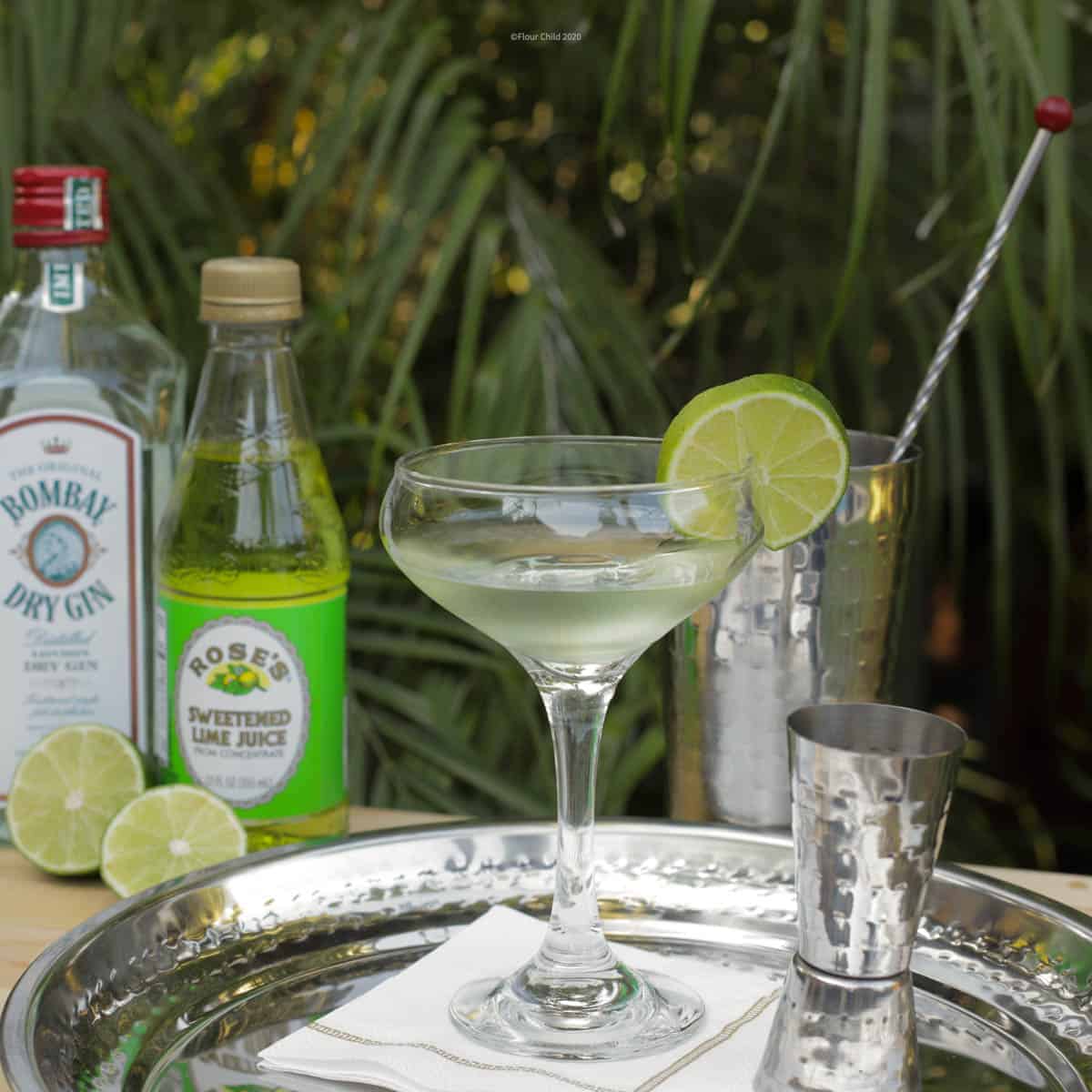 A Little Gin Makes the Medicine Go Down
OK, so it's not exactly Mary Poppins, but if you believe the legends about how this drink got its start it might make sense. Supposedly the British Navy discovered that the vitamin C in limes worked to prevent scurvy. But it was difficult getting sailors to willingly eat the sour fruit or drink the bitter juice, so a cunning medical officer mixed it with gin. Who knows if that is true -- but it makes for a good story.
The gimlet has been a popular drink for many years. It was a favorite during Prohibition because the lime juice helped mask sub standard bathtub gin. It's not unusual to watch a movie or TV show and see the Gimlet make an appearance as a supporting character. From Raymond Chandler's The Long Goodbye to Mad Men, the Gimlet shows up and steals the scene. In fact, Chandler said that a good Gimlet is "half gin and half Rose's Lime juice and nothing else." Who am I to argue with that! I agree with his nod to simplicity, and therefore I leave out the simple syrup in my recipe. I also cut back on the lime juice to make it more drinkable.
Ingredients needed for a Gimlet Cocktail
Since my version is a duo cocktail, the list of ingredients is short:
However, if you, too, feel the lime juice is a bit strong, then add in some simple syrup to even it out -- ¾ of an ounce should do just fine.
Tips for Success
This cocktail is hard to mess up, but if you do the following you'll mix it like a pro:
Chill the glass ahead of time and fill it with crushed ice for a nice look
Cut back the lime juice until you've found a mix that works for you
Choose a gin that tastes good and don't rely on the lime juice to cover for an inferior spirit
What do you think, is the Gimlet a summertime only drink, or do you enjoy it year-round? If you live in a warm climate like SoCal, it will be in season year 'round!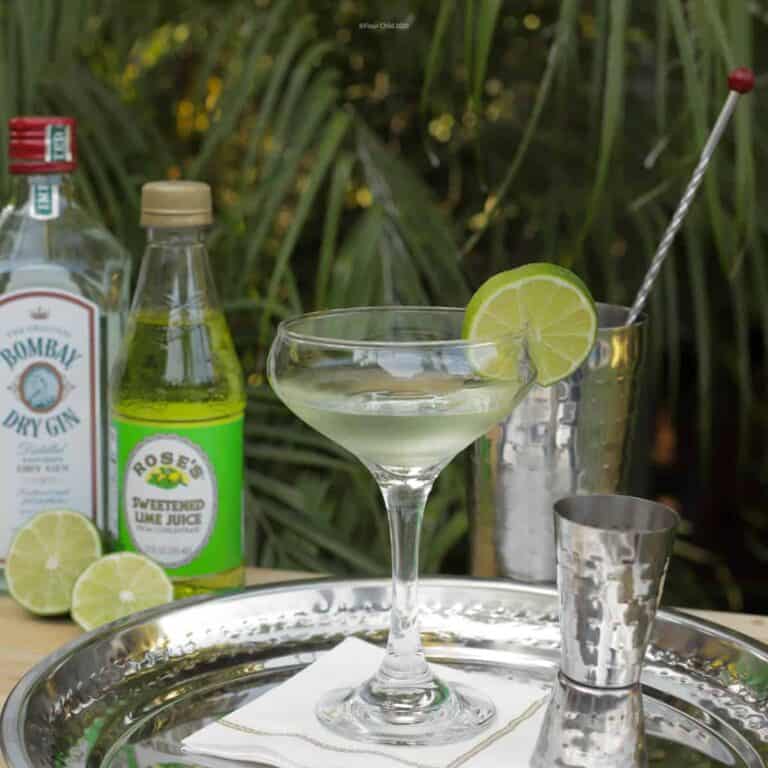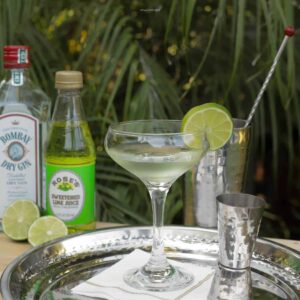 The Gimlet is a Wonderful Gin Cocktail
The medicinal Gimlet is a great warm weather cocktail that is sure to quench your thirst -- as well as keep you safe from scurvy!
Ingredients
1 ½

ounces

of dry gin

¾

ounces

of Rose's Lime Juice
Instructions
Place one scoop of ice in a cocktail mixing glass

Pour in gin and lime juice

Stir to mix and cool, then strain into a coupe or cocktail glass

Add a lime wedge for garnish
Notes
Be careful  to not overdo the lime juice, as it is strong and can cause the drink to be very sour
Use only a quality dry gin that you wouldn't mind sipping neat
Nutrition
Calories:
104
kcal
Carbohydrates:
2
g
Protein:
1
g
Fat:
1
g
Sodium:
1
mg
Potassium:
26
mg
Fiber:
1
g
Sugar:
1
g
Vitamin A:
11
IU
Vitamin C:
6
mg
Calcium:
3
mg
Iron:
1
mg