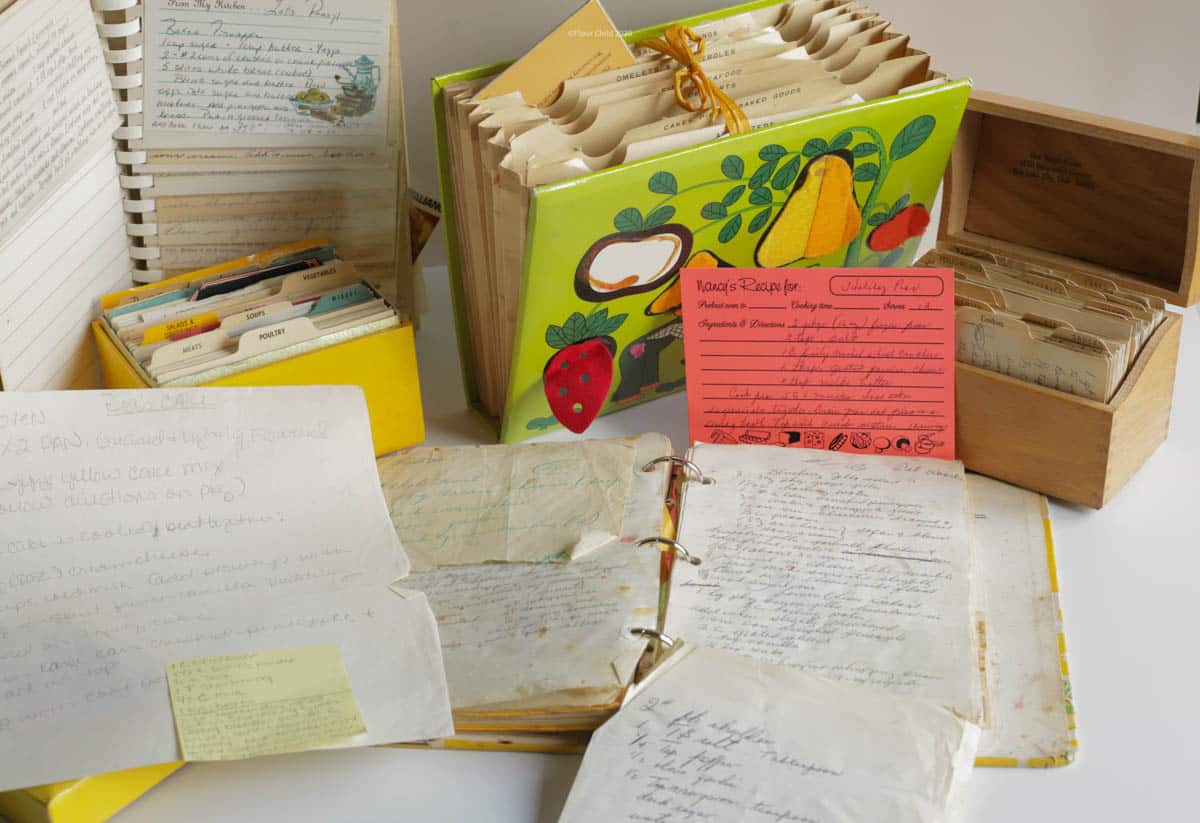 Hello, and welcome to my first Flour Child post! I collect handwritten mid-century recipes from my family, friends, antique stores, and auction sites. Kevin collects vintage cocktail recipes. We will be making and sharing these classics with you, and showing a copy of their handwritten versions whenever possible.
My prized possession (aside from the recipes in our parents and grandparents own handwriting) is this book of 200+ handwritten dessert recipes from the 1950's and 60's. Each recipe is dated and references where it came from.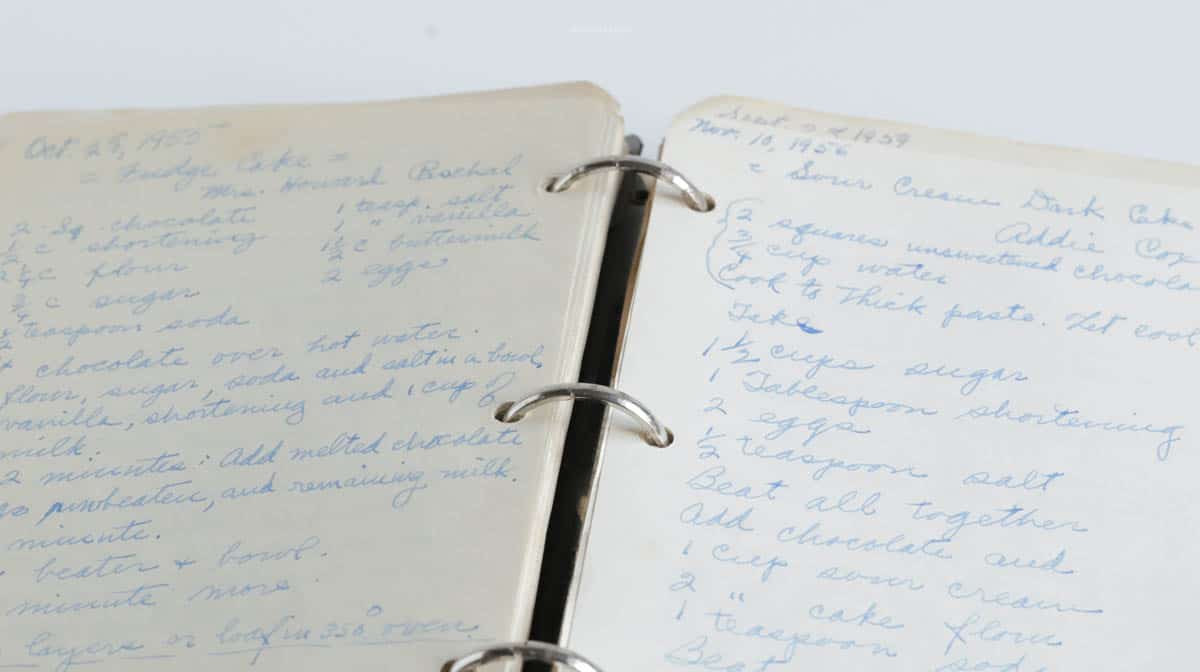 I can tell from the content that the owner lived in Ohio, but it never mentions her name. The care that she took in compiling this book and the detailed notes she shares is amazing. How it ended up on an auction site is beyond me; it is a time-capsule treasure.
Cooking and baking have been a passion of mine since I first started learning about it as a child. I truly appreciate the from-scratch recipes made with basic ingredients from the mid century era. They remind me of family gatherings with my parents and grandparents bustling around the kitchen cooking wonderful smelling foods, and warning the kids not to touch the tempting desserts until after dinner (we did anyway.) For years my niece Tracy has been urging me to write a cookbook to capture these special recipes. I have often thought about doing that and of starting a cooking website, but other responsibilities always got in the way. Home quarantine due to Covid-19 this year eliminated that excuse, so in May of 2020 I began working on this site, which is dedicated to Tracy and my entire family.
Someday Kevin and I would like to relocate to Palm Springs from our current home in Los Angeles, and live in one of the amazing mid-century modern homes that populate the area. What is it that I find so irresistible about mid century? The optimism of the post WWII era. The family traditions, the clothing styles, the art and architecture, the music and the furniture. The dishes! The family TV shows like Father Knows Best, Bewitched, The Andy Griffith Show, I Love Lucy and The Brady Bunch. Kevin says The Rockford Files, the Apollo space program, and the cars. Much of our current time is so much better, yet much is not. I guess we're just nostalgic for "the way we were."
Thank you for joining us here to relive a little of yesteryear. Try a dish with us; sip a cocktail. And at some point we hope we hear from you, whether it's to share a memory, a photo or a recipe. Cheers, new friend!
"Sometimes I wish I could go back in life, not to change things, but to feel a few things twice." - Unknown