Sliced watermelon wedges, bursting with sweet and juicy flavor, go hand-in-hand with summer picnics and backyard barbecues.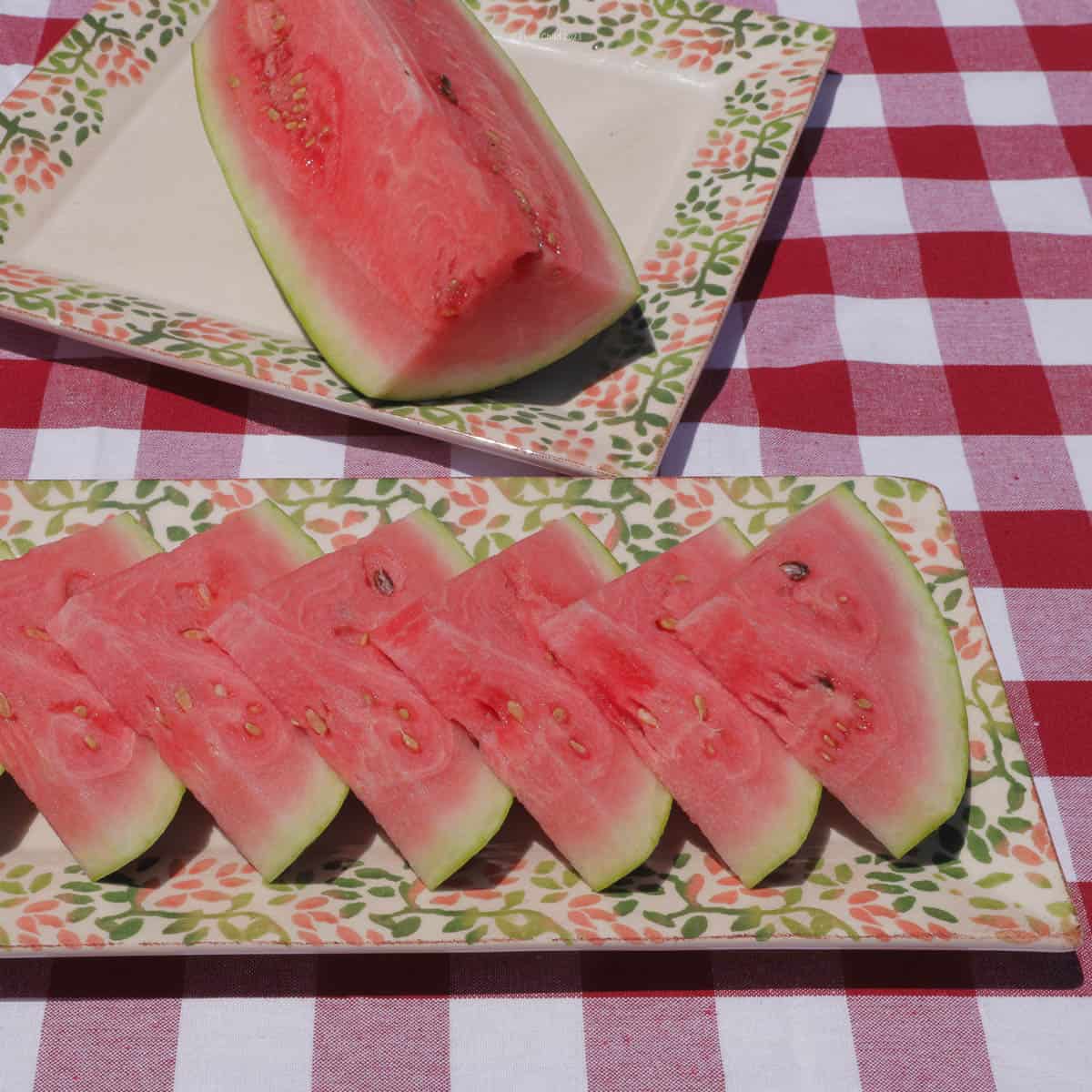 When you take a bite into a watermelon wedge, you are greeted with a slight crunch and a burst of vibrant, sweet, thirst-quenching flavor. You can serve it as an appetizer or side dish, and it's also sweet enough to be a healthy dessert!
What Type of Watermelon to Choose
Believe it or not, there are more than 1200 varieties of watermelon in the world! But you probably only get a choice of one or two at your local grocery store. If you were growing up in the mid century years, you remember the bright pink watermelon slices dotted with black seeds. You usually had a special plate or cup for discarding the unwanted seeds. And Our grandparents used to tease us by saying that if we swallowed a watermelon seed, we would grow a watermelon in our tummies!
In the 1990's, seedless varieties became available and now many kids grow up without having to spit seeds out or worry about old wives tales. Most grocery stores that I frequent offer both a seeded and seedless option. The flavor in both is very close, so it's just a matter of your personal preference. If you're going for a retro vibe, choose seeded. If you prefer to skip the seeds, get the newer, seedless variety.
Watermelon is Good for You
There are many health benefits to eating watermelon. It's composed of 92% water, so it's great for hydration on a hot, sunny day. Watermelon is diet-friendly at only 46 calories per cup. Plus it's high in vitamin C and potassium, and has no fat, cholesterol or sodium. It's considered a heart-healthy food that may contribute to lowering blood pressure. For a full list of watermelon's benefits from the Mayo Clinic, click here.
How to Slice Perfect Watermelon Wedges
It's easy to cut perfect watermelon wedges in just 4 steps:
Cut off both rounded ends of the watermelon.
Set the watermelon on a cutting board on one if it's cut ends, and slice it in half down the center.
Lay one half on the cutting board with the flat side face down, and cut it in half lengthwise.
Turn one of those pieces fruit side up, and slice it into one inch wedges. Repeat with other sections.
Now you have a perfectly sliced watermelon! It tastes best when it's crisp and cold, so keep it covered in the refrigerator until you're ready to serve. Enjoy!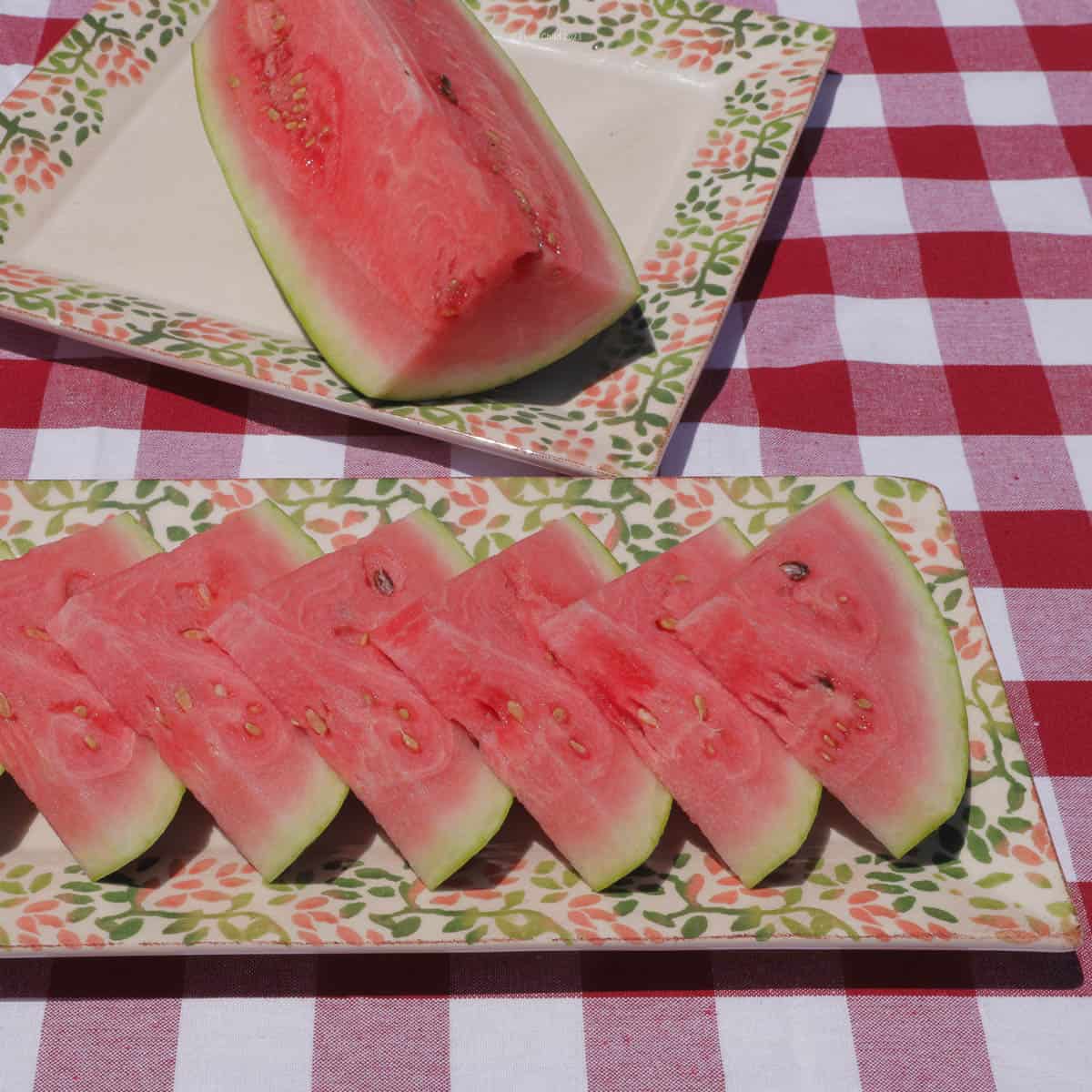 Have a comment or a vintage recipe you'd like to share? We'd love to hear from you! Please rate, comment, or send me an email at [email protected]!