There's nothing like waking up to the smell of hot, fresh homemade biscuits baking in the oven. What a heavenly way to start the day!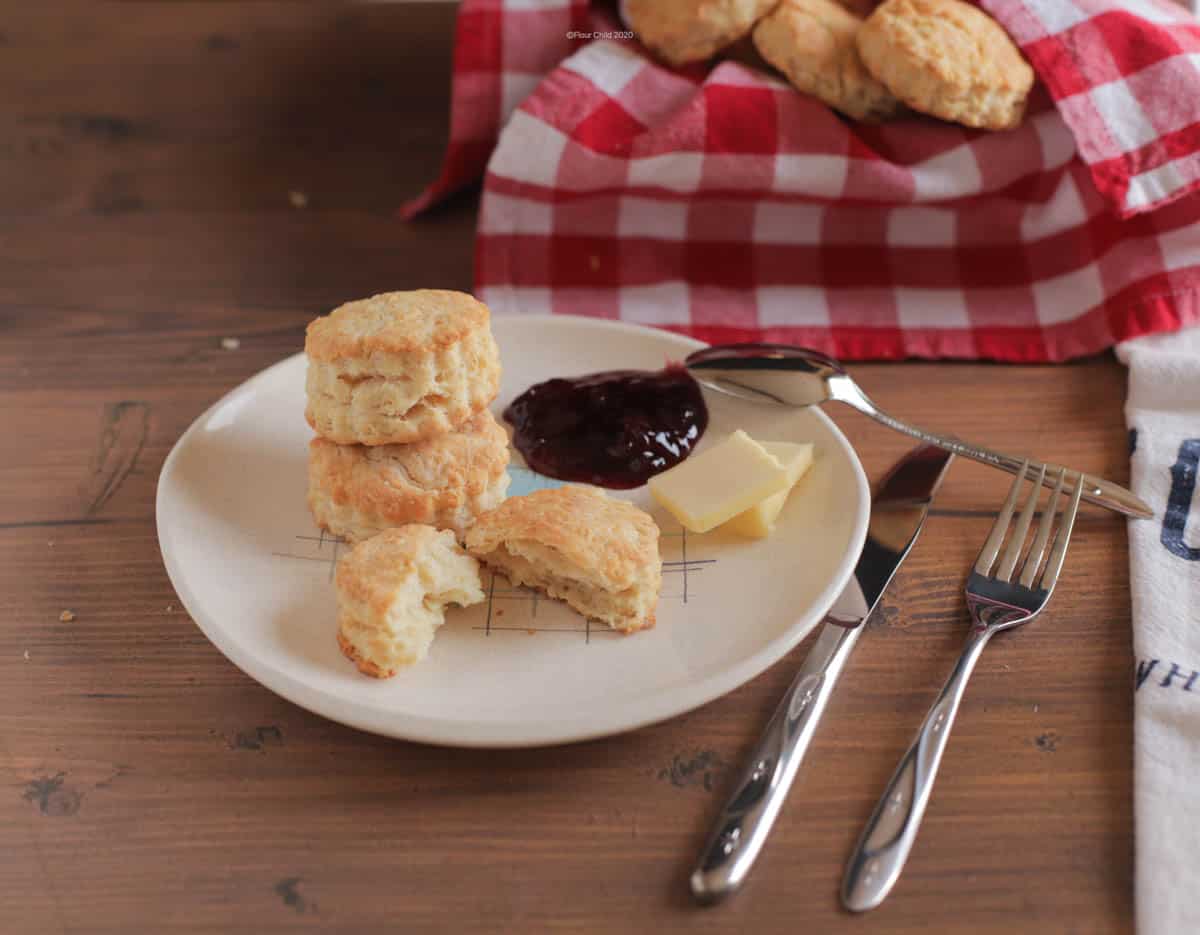 Homemade Biscuits were a Staple growing up in Kentucky
When I was growing up, I spent many summers with my grandmother in southeastern Kentucky. At first it was quite a culture shock going from the suburbs of Chicago to the very rural lifestyle of Appalachia. I used to joke that it was 600 miles and 75 years away from our modern home!
I really enjoyed spending every day out hunting, fishing and hiking from dawn 'til dusk. It was peaceful and not unusual to go an entire day without seeing another person. I also began to appreciate the time with my only grandparent, and listening to her stories about growing up back in the depression.
Every morning my grandmother made a big, hearty breakfast, and everything was made from scratch. The nearest store was miles away and she had no way to get there because she didn't drive or own a car. So there were no store-bought biscuits in her house!
Way back in the hollows of Kentucky you'd have been pretty hard pressed to point out modern improvements or changes from her early life. Eventually, I began to hang around with her and we'd talk as she cooked. Little did I know at the time that as she went over those recipes and techniques, she was subtly passing down a big part of her knowledge and culture to a new generation -- me!
Just a Few Simple Ingredients Are All You Need
These biscuits are so simple that you probably already have everything you need right in your pantry: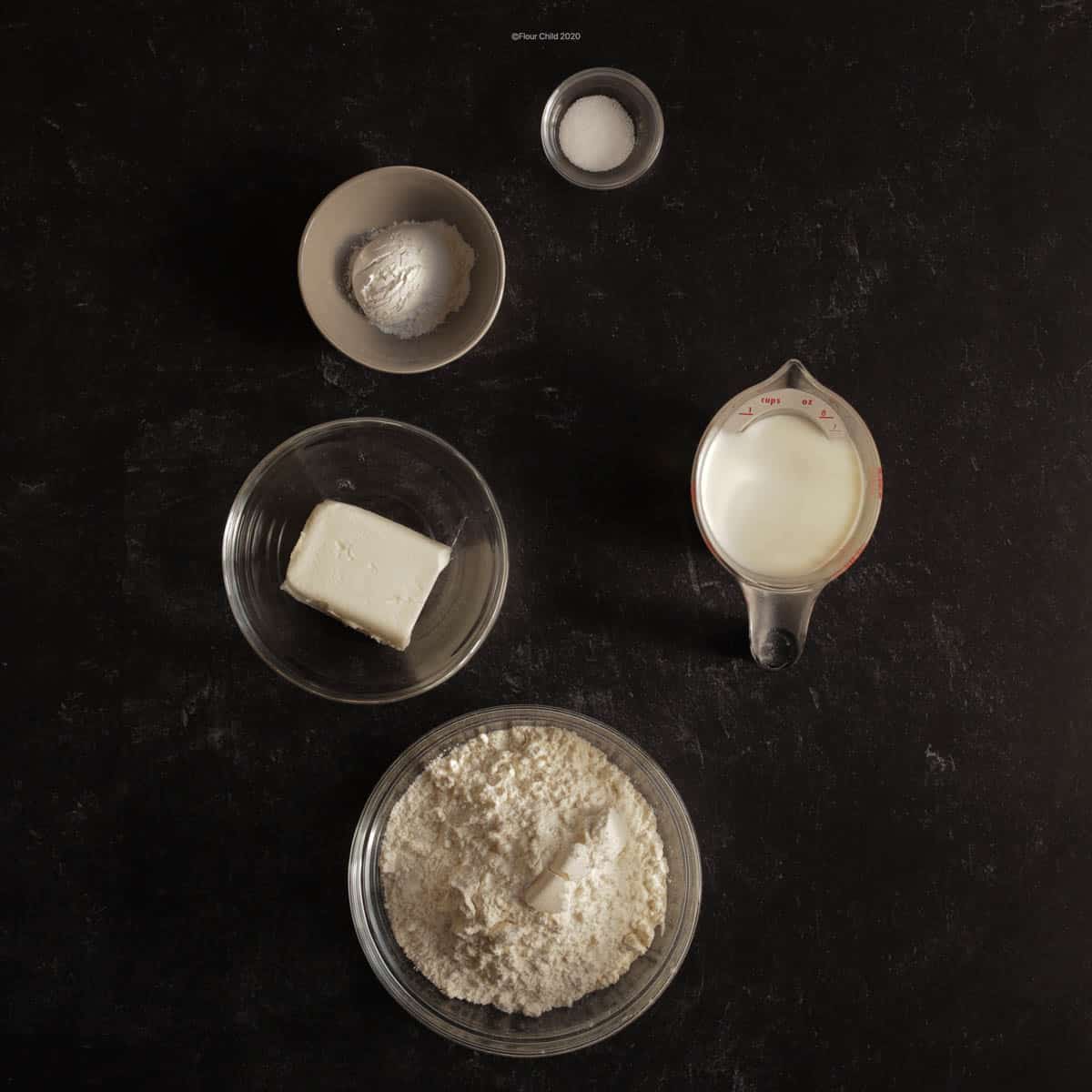 All Purpose Flour
Baking Soda
Shortening
Salt
Milk
Not only are they super simple to mix up, but it only takes a few minutes to put it all together.
Hints For Making Homemade Biscuits
With only a few ingredients that you probably already have, you can whip up a batch of hot, flaky biscuits in no time. A few things to keep in mind as you make the dough:
Cut the shortening into the flour mixture with a large fork until it takes on a grainy, pebble-y consistency.
Slowly pour the milk in, mixing as you go. If it's too dry, you may need to add a little more milk along the way.
Use your hands to push and pat the dough flat. No need for a rolling pin here!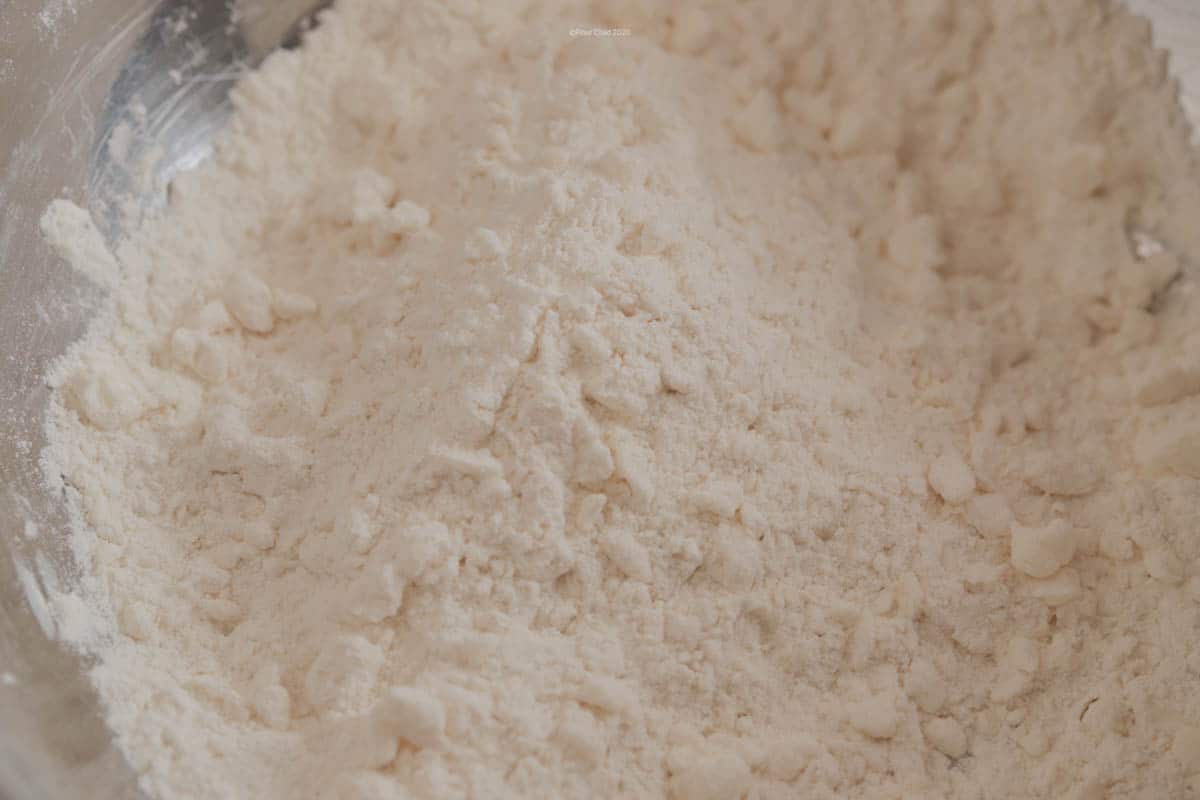 A Couple of Ingredients Tips
Use cold shortening when mixing with the flour to ensure they mix well.
Use whole milk so they turn out fluffy and full.
What do you prefer to top your biscuits with, butter, jelly or sausage gravy?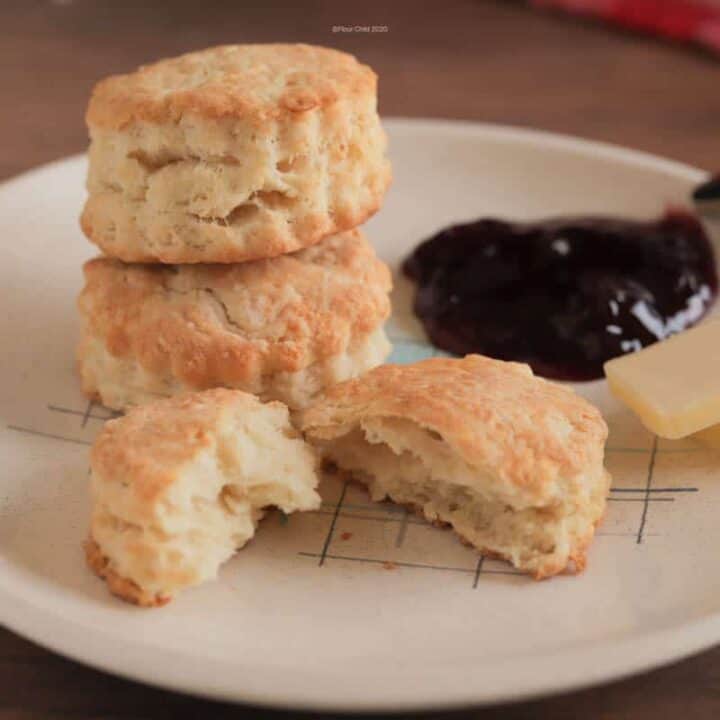 Fast and Simple Homemade Biscuits
These fast homemade biscuits mix up in minutes and come out flaky and tender every time.
Ingredients
2

Cups

All Purpose Flour

2

Tablespoons

Baking Powder

½

Teaspoon

Salt

½

Cup

Shortening

1

Cup

Whole Milk
Instructions
Pre-heat oven to 450 degrees.

In a large mixing bowl, use a sifter to add the dry ingredients.

Cut in the cold shortening using a fork until it develops a pebble-like consistency.

Slowly pour in the cold milk, mixing with a fork until the dough becomes tacky and forms into a large ball.

Place the dough ball on a large, lightly floured surface.

Using your hands, knead the ball a few times and pat down into a flat ½ inch thick layer -- no need for a rolling pin.

Using a biscuit cutter, cut out individual biscuits and place them on an ungreased cookie sheet. 

Combine the dough pieces and form them back into a flat layer to cut more biscuits, until all the dough is used up. You should have about a dozen biscuits; it will vary slightly depending on the size and thickness. 
Notes
You can substitute butter for shortening, but the biscuits may not be as fluffy.
Keep your wet ingredients as cold as possible to ensure they mix in properly.
Add the milk slowly and mix as you go, making sure the dough does not get too wet.
Nutrition
Calories:
165
kcal
Carbohydrates:
17
g
Protein:
3
g
Fat:
9
g
Saturated Fat:
3
g
Polyunsaturated Fat:
3
g
Monounsaturated Fat:
4
g
Trans Fat:
1
g
Cholesterol:
2
mg
Sodium:
318
mg
Potassium:
50
mg
Fiber:
1
g
Sugar:
1
g
Vitamin A:
33
IU
Calcium:
144
mg
Iron:
1
mg