If kitchen gifts are what you're searching for, you've come to the right place! Here are 20 of the best ideas for a kitchen themed hostess gift, a cooking gadget birthday present, or a fun baking project for the holidays. These unique kitchen items will thrill even the most experienced cook!
1. Handwritten Recipe & Photo Towel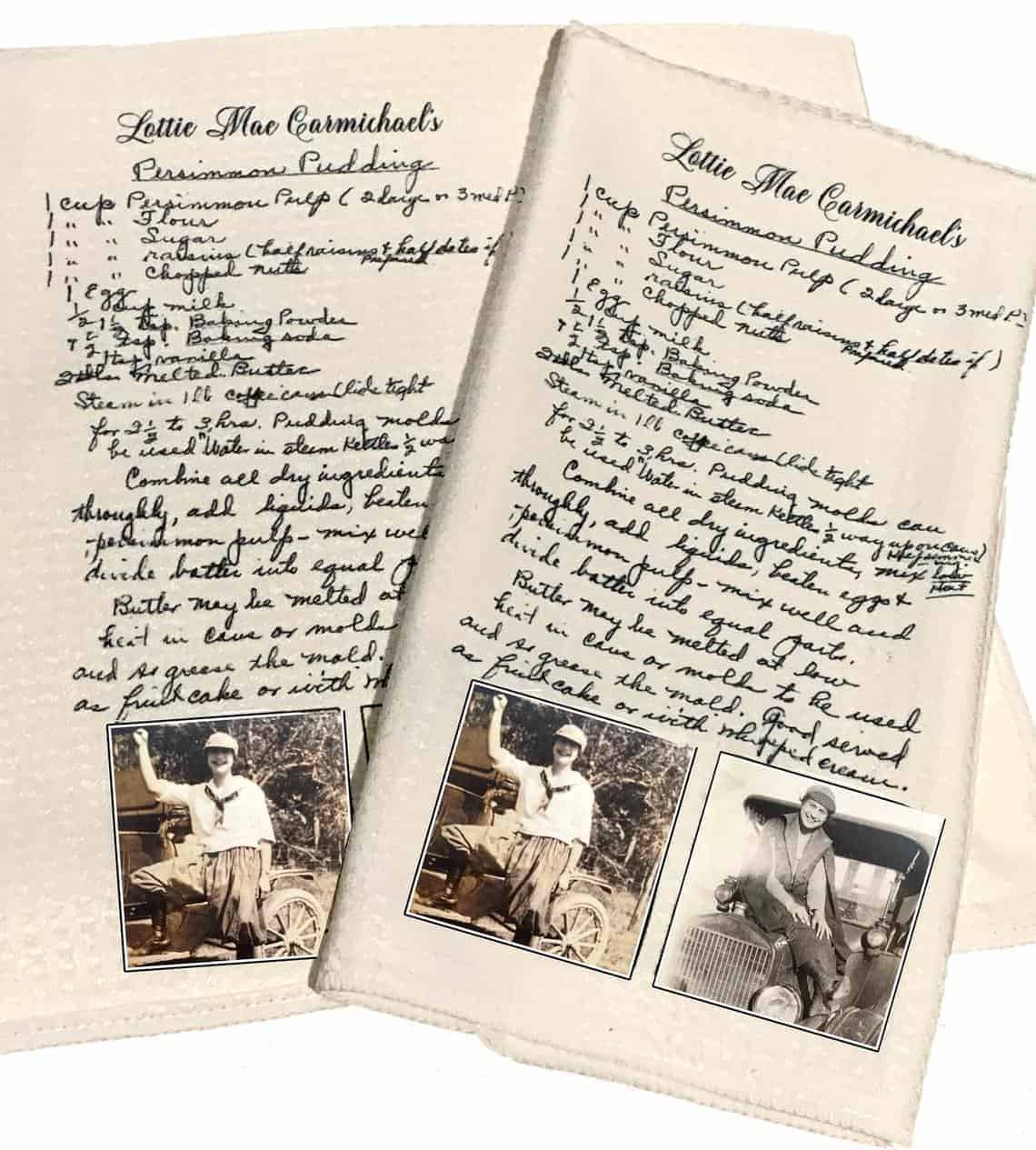 Preserve a favorite handwritten family recipe and accompanying photo or two on a lovely tea towel that is sure to get a special place in the kitchen. $16.75, available at WeeCustomDesigns on Etsy. https://tinyurl.com/36v24zh8
2. Italian Olive Tree Adoption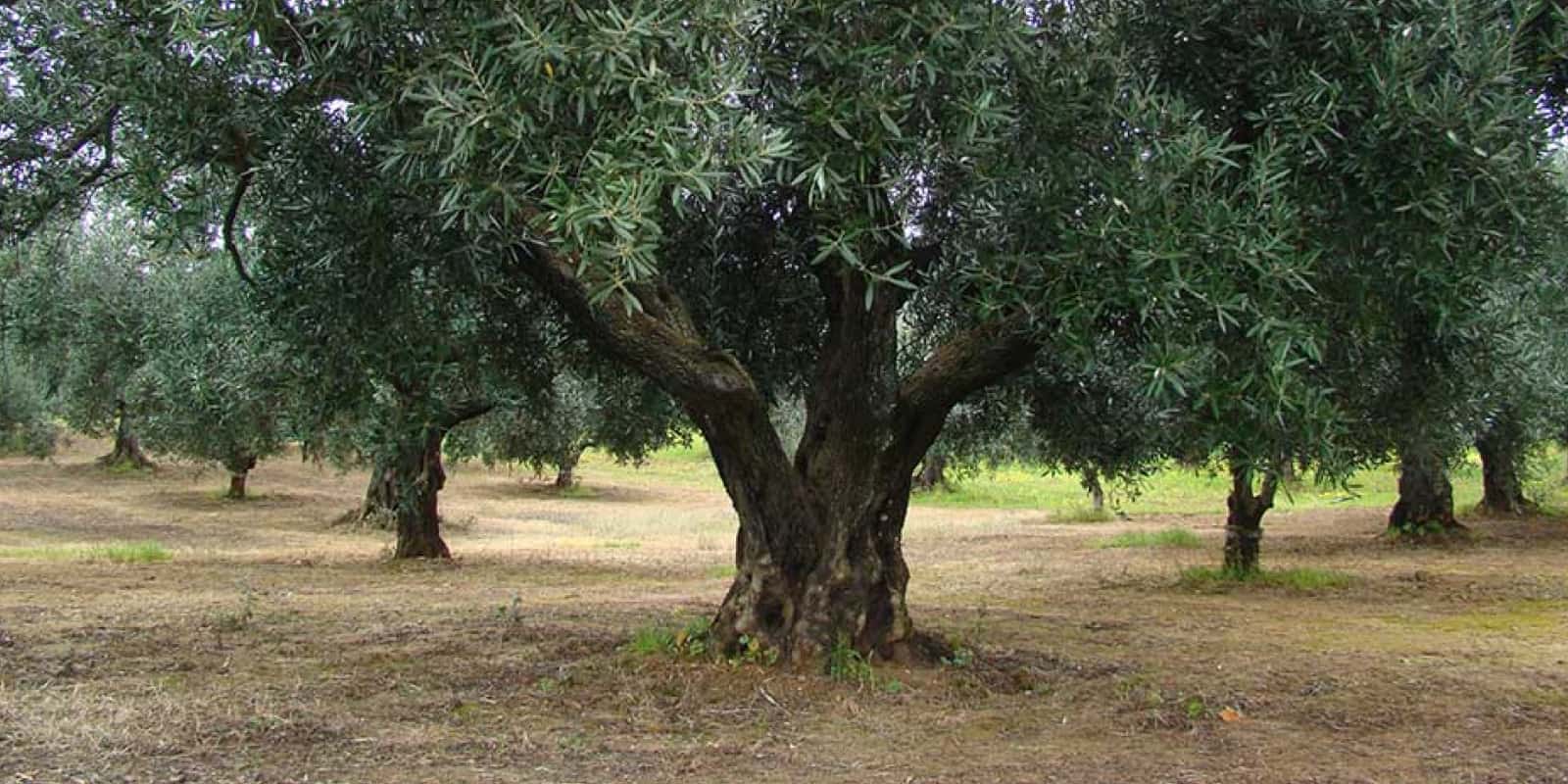 Give the gift of an adopted olive tree from a family farm in Italy. Comes with a kit containing photos and a history of the farm, along with 3 bottles of pure, extra-virgin olive oil direct from their adopted tree. $79.99 from Treolive. https://www.treolive.com/olive-tree-adoptions.html
3. Handmade Petticoat Apron
For the hostess who loves to entertain, these lacy, frilly, flouncy aprons are as pretty as they come! Handmade in Arizona, they're available in 3 adjustable sizes and an array of colors and patterns so you're sure to find the perfect style for your gift recipient. Priced at $49.50 at Kozy Kitchens on Etsy. https://www.etsy.com/shop/KozyKitchens?ref=simple-shop-header-name&listing_id=847734703
4. Hand Painted Artisan Wine Glass
If your favorite home cook likes to sip wine while they're cooking, then they'll love one of these special hand painted wine glasses. A vast variety of sizes, colors and themes makes it easy to find a special one for the occasion. All glasses come packaged in a gorgeous, protective gift box. Priced from $7.50 - $29.99; at Designs by Lolita. https://designsbylolita.com/collections/wine-glasses
5. Smith & Truslow Organic Spice Kit
Cooks and bakers run through spices quickly, and it's nearly impossible to find good quality seasonings and spices in a grocery store. This company offers gift-packaged organic, gluten-free, non-GMO spice collections, including Baker's Delight, Gone Fishin', Fire up the Grill, Mexican Standoff, Taj Mahal and European Traveler just to name a few. You can also create your own custom boxed collection if you prefer. Gift sets start at $23.50 and go up depending on the size and contents. Available at Smith & Truslow. https://smithandtruslow.com/organic-spice-gift-sets
6. Marella Organic Rainbow Pasta
Gorgeous, certified organic rainbow pasta from Puglia, Italy contains natural colors extracted from vegetables and spices. This is a gift the whole family will enjoy, and tastes as good as it looks. $9.00 - $17.00, available at Italian Harvest. http://www.italianharvest.com/category/colorful-pastas
7. Mackenzie Childs 2.5 Qt. Flower Market Saucepan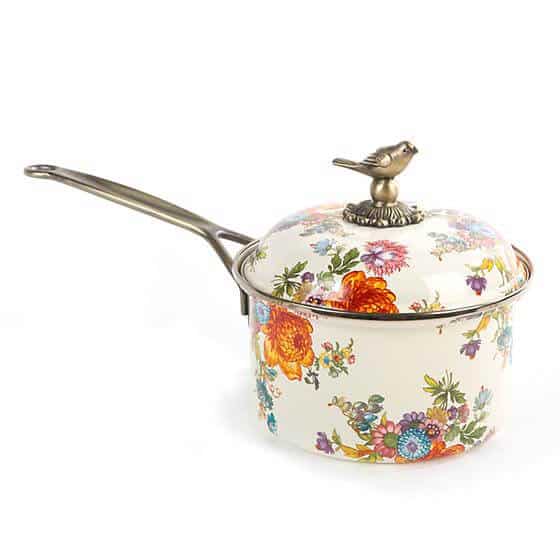 This stunning saucepan is as practical as it is beautiful. Able to go from stovetop to oven to table, it cooks like a dream and cleans up effortlessly. This hand-glazed piece of art works well in virtually any color kitchen, and will serve as stovetop décor as well as the favorite go-to saucepan. $168, available at Dekado Home Décor. https://shopdekado.com/product/mackenzie-childs-flower-market-2-5-qt-saucepan/
8. Custom Pet Portrait Cookie Cutter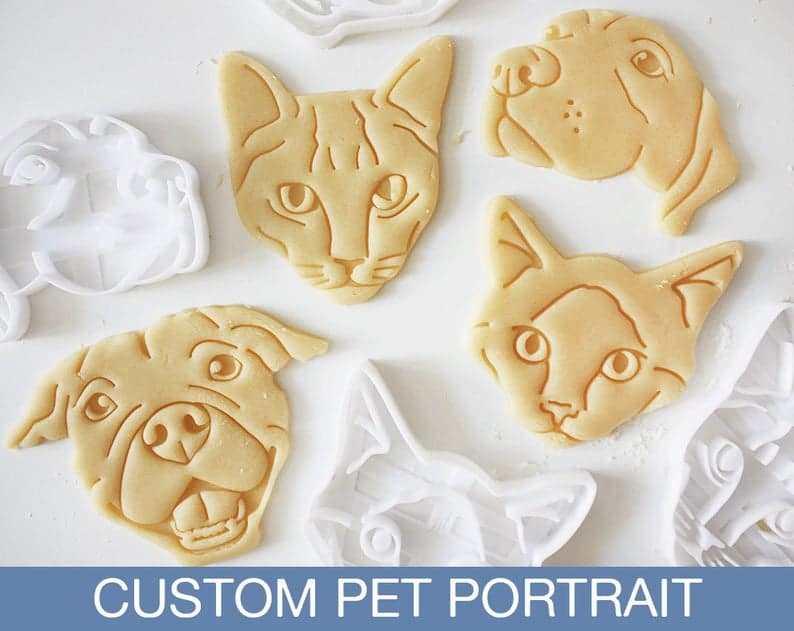 Is your favorite baker crazy about their pet? Upload a photo of the pet's face, and this cute shop will make a remarkable cookie cutter in their likeness. If you're so inclined, make a batch of cookies to accompany the cookie cutter as a gift! $30, available at BakersStreetCutters on Etsy. https://tinyurl.com/y9wdscwn
9. Decorative Pie Candle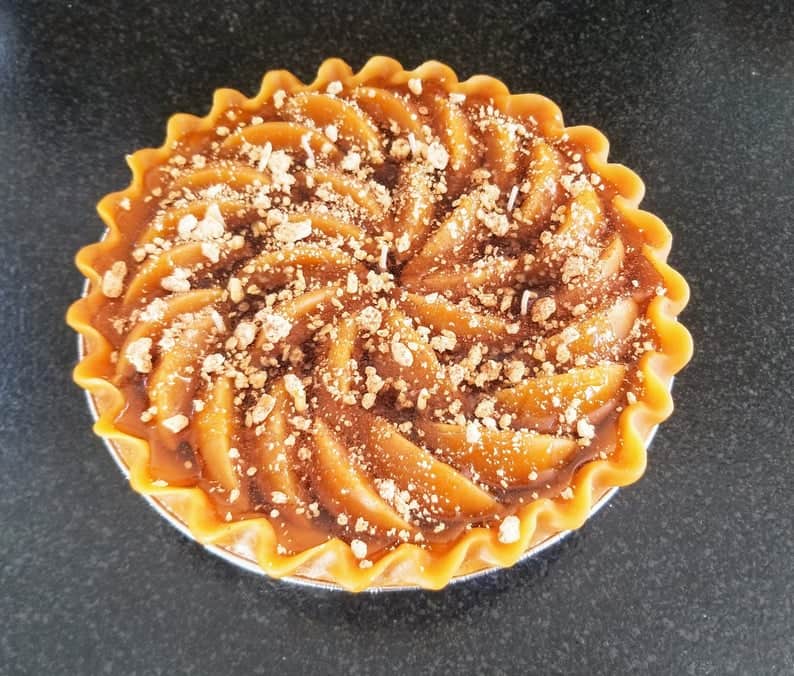 Who wouldn't love to display this realistic apple pie candle in their kitchen or dining room? This soy wax candle smells as good as it looks and makes a great conversation piece. The 5" candle is $30 and the 9" candle is $60. Other sizes and styles of food and drink candles are available to choose from. Available at Living Tree Candles on Etsy. https://www.etsy.com/listing/252429496/apple-pie-candle-very-realistic-5
10. Cook's Book Kitchen Scale
A kitchen scale is necessary for anyone who cooks or bakes, and this one has the added benefit of being packaged inside a slim, hard cover book that is easy to store on a shelf, drawer, or even on the countertop. Weighs up to 11 lbs. in grams or ounces. $30 from Uncommon Goods. https://www.uncommongoods.com/product/cooks-book-kitchen-scale
11. VP Home Double Casserole Insulated Travel Bag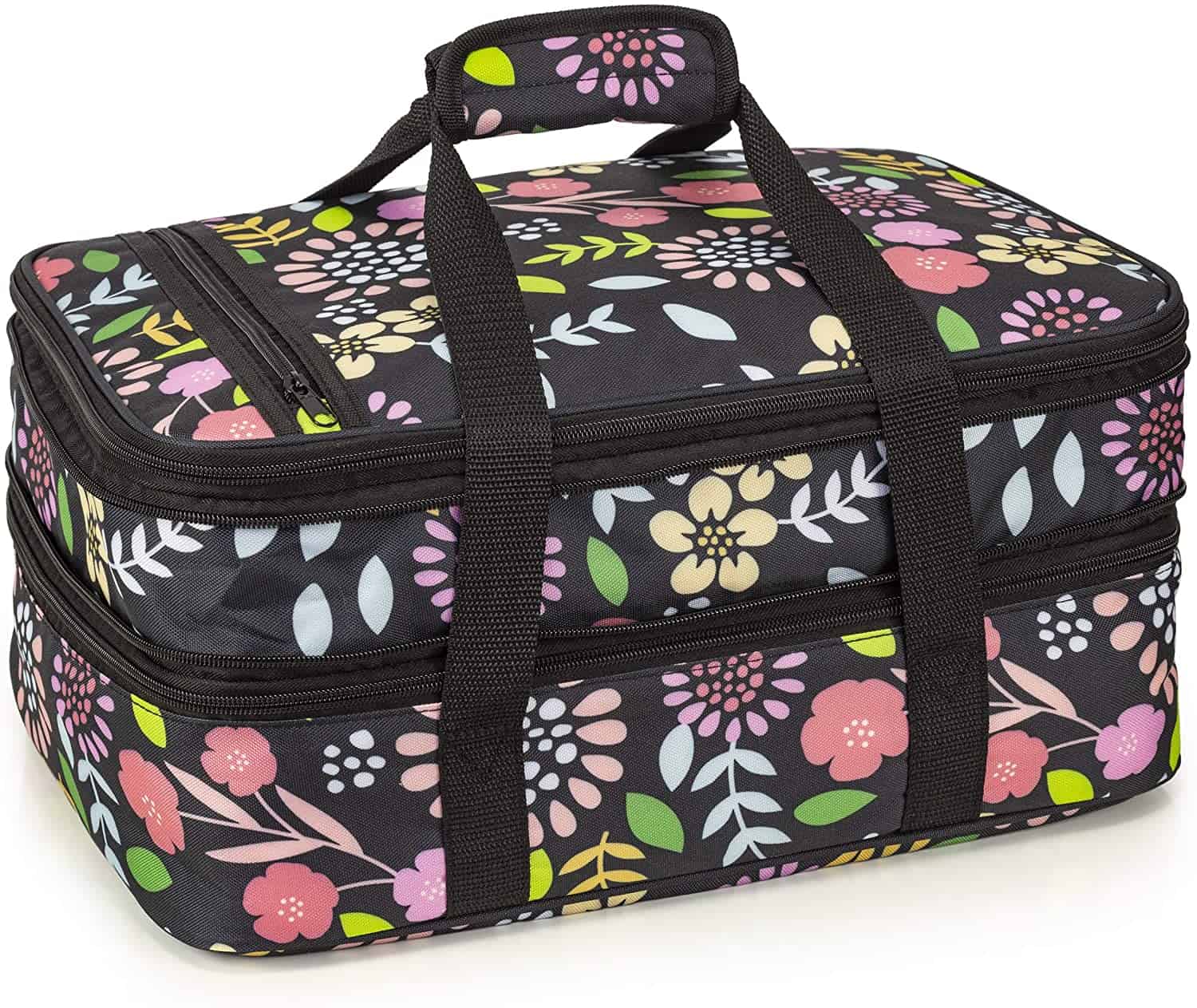 If your gift recipient always brings food to work, friends, and family, then this gift will get a lot of use. The handy insulated hot/cold carrier can tote two 9 x 13 or 11 x 15 casserole dishes with room for extra accessories like utensils and napkins. $28.99 at Walmart. https://tinyurl.com/659kxzz5
12. Steak Champ 3-Color Thermometer
No more guessing or cutting steaks open to check for doneness! This handy thermometer lights up green, yellow, and red to indicate medium rare, medium, and medium well. Will work on the grill, stovetop or oven, and also works with poultry and fish. Now that's a handy tool! $49.95 from The Grommet. https://www.thegrommet.com/products/steak-champ-steakchamp
13. Tiffany & Co. Color Block Cake Stand
When you bake a beautiful cake, you need a beautiful cake stand to show it off! This color block, bone china cake stand will do just that. The unmistakable Tiffany blue, offset by white, adds elegance and class to all confections. This would be a treasured keepsake in any baker's collection: $250 from Tiffany & Co. https://www.tiffany.com/accessories/tableware/color-block-cake-stand-62119330/
14. Raindrop Cake Kit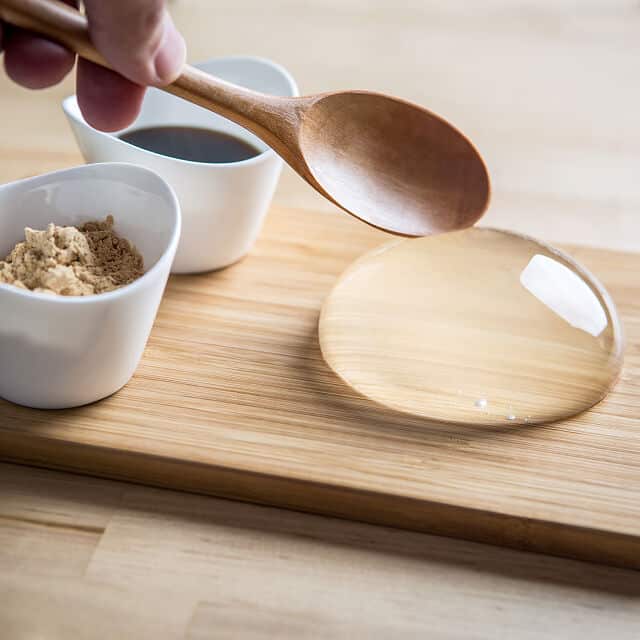 Everything you need to make a beautiful, flourless, clear vegan raindrop cake that will be the star of Instagram – or just your household! Made from water, sugar, and agar, you can flavor it however you like. A fun project for the baking enthusiast. $36, available at Uncommon Goods. https://www.uncommongoods.com/product/raindrop-cake-molecular-gastronomy-kit
15. Nostalgia Taco Tuesday Gift Set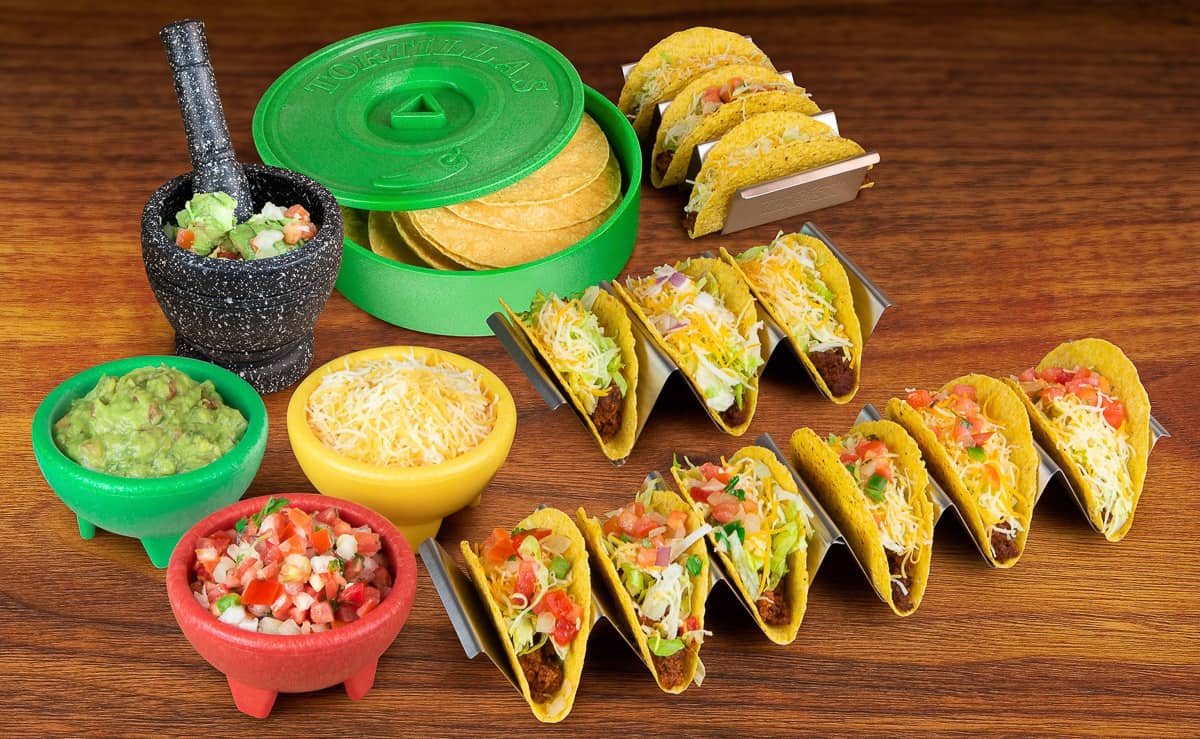 This festive gift set makes taco night easy with 4 taco holders, 3 salsa & topping bowls, a tortilla warmer, and a mortar and pestle for mixing up guacamole. Sure to get a lot of use in any household! $29.99 at Kohl's. tinyurl.com/7r8a2f2e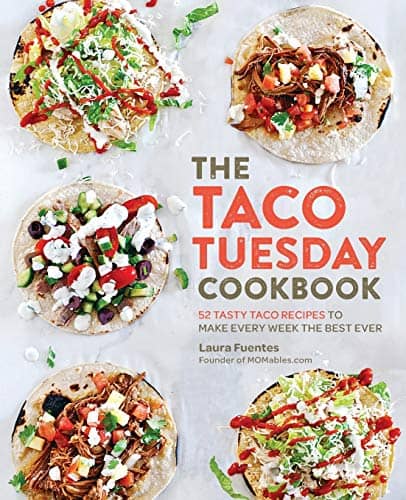 Pair it with this Taco Tuesday Cookbook filled with all kinds of recipe ideas for an extra special gift. $14.79 from Amazon.com. https://tinyurl.com/3rknn2b5
16. Vidalia Chop Wizard Vegetable Chopper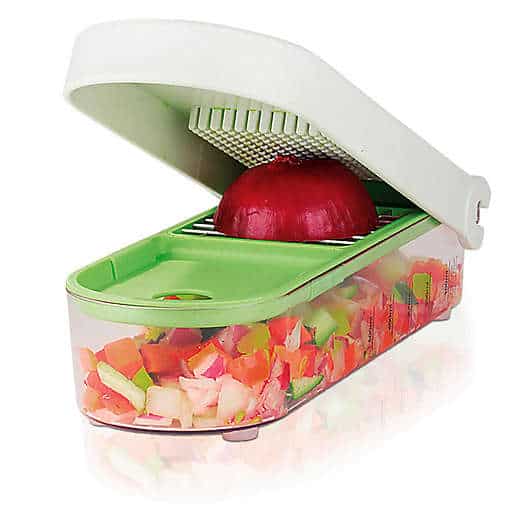 Every cook has to chop and dice veggies, and this handy gadget is a blessing for those tedious jobs. Two different sized grids make it fast, easy, and safe to chop onions, carrots, celery, potatoes, and more! Saves time -- and fingers! $24.99 at Bed, Bath and Beyond. https://tinyurl.com/cz5ay8xp
17. Porcupine Toothpick Holder
This is one of the most irresistible -- and useful -- kitchen items you'll find! Little porcupine conveniently holds toothpicks for hors d'oeuvres. Made in the USA on a 3D printer. If you're shopping for the entertainer who has it all, they probably don't have one! From 3DCreationsnmore on Etsy, $15.00. https://www.etsy.com/listing/698608415/porcupine-toothpick-holder?ref=shop_home_recs_1
18. OXO Baker's Dusting Wand for Sugar, Flour and Spices
Clever gadget has a mesh side for allowing precise dusting of powdered sugar, cinnamon, flour, etc. without clumping. Solid side allows it to rest on the counter without creating a mess. Dishwasher safe wand twists open for easy cleaning. $10.95 at Amazon.com. https://tinyurl.com/4ssxfxvb
19. Cuisipro 4-Cup Fat Separator
Separate the grease from pan drippings with ease when making sauces and gravies. Simply pour drippings into the BPA-free container and it will quickly separate out the fat. Then use the handy lever to release the healthier juices from the bottom of the cup into the pan. $34.95 at Williams Sonoma. https://tinyurl.com/hvsnz8rp
20. Garden Republic Indoor Organic Herb Garden Kit
This fun kit comes with everything you need to grow organic herbs right in your kitchen! Contains 4 burlap pots, heirloom seed packets (cilantro, thyme, parsley and basil), soil discs, plus cutting shears and an instruction booklet. Beautiful wooden gift crate doubles as an indoor planter box. $26.97 from Shop Garden Republic. https://www.shopgardenrepublic.com/products/indoor-herb-garden-starter-kit
We hope you have found the perfect kitchen gifts for the people in your life who love to cook and bake! Happy shopping!